Professionally known as Michael Savage, Michael Alan Weiner is an American radio show host, conservative political commentator, activist, author, and nutritionist. He is the host of nationally syndicated talk show 'The Savage Nation' which aired on Talk Radio Network till 2012 and is now syndicated by Cumulus Media Networks.
Sponsored link
In 2009, Savage's show was aired on 400 stations throughout the US, had an audience of more than 20 million, and was the 2nd most listened-to talk show on radio in America. Michael has stated that he is a conservative nationalist, but his critics have maintained that his political commentary and views foster hatred or extremism.
Michael has written many as 36 books, including 4 political books which were featured in the best seller list of The New York Times. He has been banned from entering the UK since 2009. This ban is due to him allegedly 'fostering hatred and trying to provoke serious criminal acts by others.'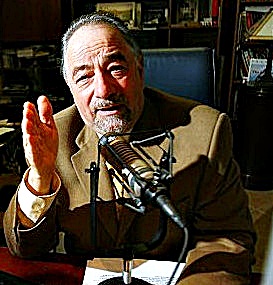 Sponsored link
Early Life and Education
Savage was born on 31st March 1942 in Bronx, New York. His Jewish parents Rae and Benjamin Weiner had emigrated from Russia. His father owned an antiques shop.
Savage went to Jamaica High School. In 1963, he graduated with a BA degree in biology from Queens College. In 1970, he earned a Master of Science degree in botany from University of Hawaii located in Mānoa, and in 1972, an MA in anthropology. He then studied at the University of California in Berkeley and got his PhD in nutritional ethnomedicine in 1978.
In the 1970s, Savage became friends with San Francisco's North Beach area's Beat poets Lawrence Ferlinghetti and Allen Ginsberg and travelled with them. One of Michael's acquaintances has stated that Savage got alienated after he made known his conservative political views and had intense debates and arguments with his progressive liberal friends.
Career
Michael was a high school teacher in NYC for many years after college.
During the mid-60s, Savage worked as the stone gatehouse keeper at Millbrook NY's Hitchcock Cattle Company estate.
Savage wrote a lot of health and nutrition books in the 1980s.
In 1994, the manuscript of his nutrition and health book 'Immigrants and Epidemics' got rejected by publishing houses. This made him record a mock radio talk show-like demo tape which he mailed to 250 radio stations.
Michael's radio career began in March 1994 as a substitute host for Ray Taliaferro on KGO. He got his own show in 1995 and it was a hit. It was later syndicated nationally and became one of the most popular radio talk shows in the US.
Savage left Talk Radio Network in 2012 and his show went off air. After signing a new deal with Cumulus Media Networks, his show began airing again in October 2012.
In Jan 2015, Michael and Westwood One agreed on prolonged contract renewal for his show 'The Savage Nation.'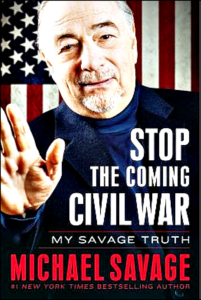 Michael Savage – Net Worth
His net worth is estimated to be $18 Million.
Personal Life
Savage married Carol Ely in 1964.
After divorcing Carol, Michael married Janet in 1967. The couple has 2 children. Their son, Russell Weiner, is the creator of the Rockstar energy drink. His stake in the company has made him a billionaire.
Sponsored link