Meredith Vieira is one of the most well-known American journalists, she is also an eminent talk show host and anchor of game shows. 'The View' which airs on ABC is a talk show in which Meredith is the original moderator. She has also co-hosted a NBC morning news program, 'Today' from 2006 to 2011. Other than being a TV show host, she is also a special correspondent for NBC News, Dateline NBC and NBC nightly news.
Sponsored link
Early life
Meredith Vieira was born on December 30, 1953 in Providence, Rhode Island. Her father was a doctor and mother, homemaker. She was brought up in East Providence.
She has three older brothers and was the youngest kid in the entire family. Even though Meredith was raised in Catholic faith, she stated in one of her recent interviews that she has always considered herself more of a spiritual person than a religious person. She graduated from Lincoln School in 1971 from Providence itself. It was an all-girls school. She went to Tufts University after that from where she graduated in 1975 with a degree in English.
Career Rise
Vieira started her career in the same year too in broadcasting as a news announcer for WORC radio.
Her television career started in Providence only with her being the anchor as well as local reporter at WJAR-TV after which she became an investigative reporter for WCBS-TV in New York for three years. Meredith Vieira became popular after she became a CBS reporter and when she later became a correspondent too for 60 Minutes and West 57th. . Both of these were News Magazine shows. She was one of the anchors in CBS's Morning News from 1992 to 1993 as well. The next year, she moved to ABC where she became one of the six correspondents for the show Turning Point. She stayed associated till 1999 and in that course of time, she was also hosting Lifetime Network's show" Intimate Portrait" which she hosted till 2004.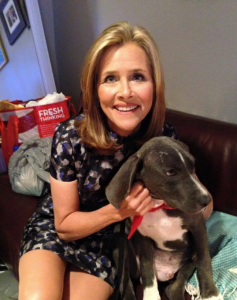 Sponsored link
Till the year 2006, Vieira also co-hosted ABC's Daytime talk time show by the name THE VIEW. Meredith Vieira has been a part of the show 'Who Wants to Be a Millionaire' from 2002 to 2013 and has been a popular face on NBC News. She was even seen in her very own talk show by the name, The Meredith Vieira Show. For her exceptional and extraordinary work in the field of media and entertainment, Meredith Vieira was awarded P.T. Barnum Award in 2006 from Tufts University.
Meredith Vieira – Husband and Children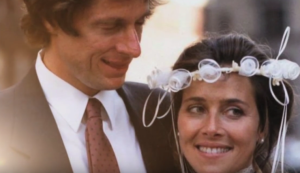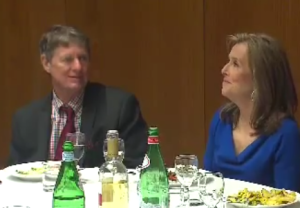 The 1.6 meter tall and vivacious Meredith married in the year 1986 to the CBS journalist, Richard M. Cohen.
Since Cohen was twenty five years old, he had suffered from multiple sclerosis and even has had two bouts of colon cancer. They couple have three children and live in Irvington, Westchester County, New York. In the book by the name Divided Lives: The Public and Private Struggles of Three American Women by Elsa Walsh, Vieira discusses her career choices and how they have helped her in striking a perfect balance between her family and career.
Meredith Vieira – Net Worth
Her net worth is estimated to be around $25 million as on 2015, with a salary of $10 million.
Sponsored link