Melania Knauss, better known to the world as Melania Trump, is the third wife of the real estate tycoon and the U.S Presidential candidate Donald Trump. Knauss in her past has been a model and jewelry- cum- watch designer. She has her own range of jewelry called 'Melania Timepieces & Jewelry' which she launched with QVC.
Sponsored link
Early life and background
Knauss was born on 26th April 1970, to a car and motorcycle dealer Viktor Knavs and his wife Amalija, a patternmaker for children's clothing. Knauss grew up in Lower Sava Valley in Slovenia with her sister Ines. She has a half-brother from her father's past relationship.
Knauss dropped out from University of Ljubljana, where she enrolled for architecture and design study. However, her personal website claims that she has earned the degree of architecture and design.
Career
Knauss was just 16 years old when she signed her first modelling contract in Milan. In 1992, 'Jana Magazine' declared Kanuss as the runner-up for the category 'Look of the Year'. Knauss has done some photo shoots for famous photographers like Patrick Demarchelier, Helmut Newton and Mario Testino. In 1996, she moved to New York City, her visa and contract was negotiated by Paolo Zampolli, an Italian businessman.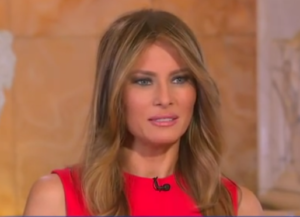 Knauss has been featured in 'Sports Illustrated Swimsuit Issue' in 2000. She adorned the cover pages of famous magazines like 'Vogue', 'Vanity fair', 'New York Magazine' and 'Avenue'. In the same year Knauss posed for a provocative photo shoot, the image showed her handcuffed to a briefcase on a private jet belonging to her then boyfriend Donald Trump. In 2010, Knauss launched her jewelry collection with QVC.
Apart from being a model,  the 1.8 meter tall Knauss has appeared in numerous TV series. From close sources, it has been gathered that Knauss speaks 5 languages fluently, Slovenian, French, German, Serbian and English.
Melania Trump – How she married Donald  Trump
Knauss and Donald Trump came face to face in 1996, when both went to attend the 'Fashion Week'. When the duo met Donald Trump was still married and Knauss refused to share her phone number with him. Although fate had something else planned for them, they fell in love and got engaged in 2004, a year later on 22nd January 2005, the couple tied the knot.
The wedding was huge, it was attended by celebrities like Shaquille O'Neal, Barbara Walters, then-Senator Hillary Clinton, the former President of U.S Bill Clinton and Katie Couric. The grand ceremony was given high priority and the entire bash was covered by the media.
Melania Trump's wedding  dress was worth $200,000 designed by John Galliano.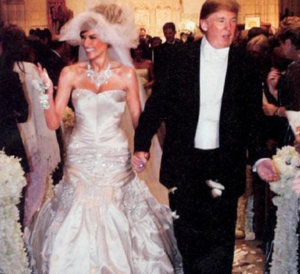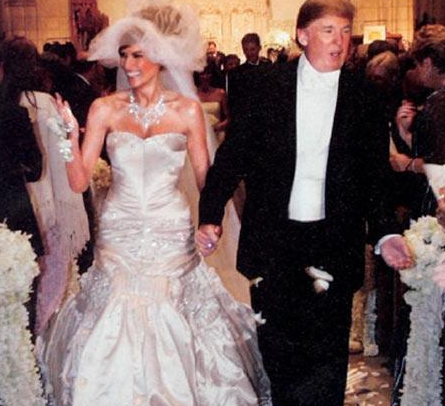 Sponsored link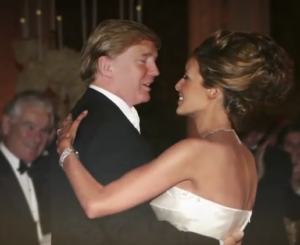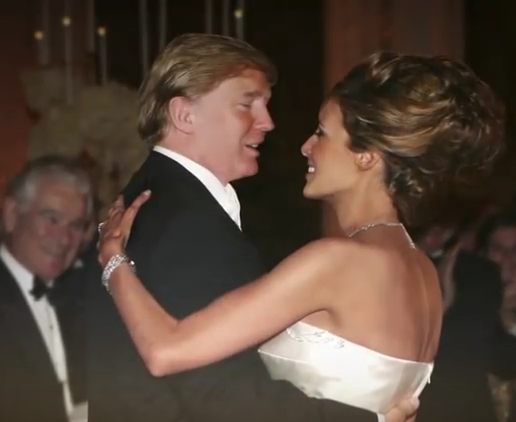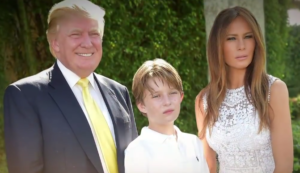 A year later in 2006, the couple were blessed with a son Barron William Trump.
The age difference between Melania and her husband is 24 years. She signed a pre-nuptial agreement in 2005 before getting married.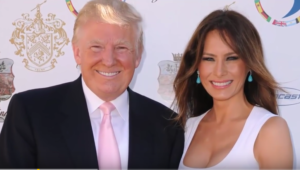 Speech Plagiarism Controversy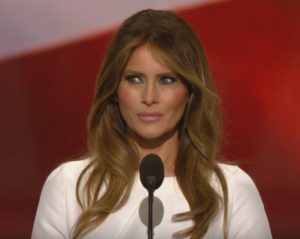 The biggest speech of Melania Trump's life has been tagged as plagiarized by the media. Recently, she made a blunder by narrating a speech strikingly similar to a speech delivered by Michele Obama in 2008. Donald Trump's campaign manager has blamed Hillary Clinton for the mishap. He added that "this is what happens when a woman threatens Hillary Clinton". Immediately, Clinton's communication director Jennifer Palmieri reacted to the comment saying "blaming Hillary Clinton isn't the answer for every Trump campaign problem".
Melania Trump – Net Worth
Melania Trump's net worth is approximated to be $11 million.
Sponsored link