Meek Mill is an American hip-hop artist. Hailing from Philadelphia, this rapper remains a big name in the rap industry. Venturing as an underground rapper, this enthusiastically talented musical sensation soon found his name travelling to industry veterans and talent seekers.   With skills like no other, his tracks and his natural flow at rapping makes him one of the best among the contemporary lot. Meek mill is the face of many endorsements and has been a part of a couple of movies like Streets (2011) and Nicki Minaj – The Pinkprint
Sponsored link
Early Life and Background
Born in the month of May, 6th 1987 in South Philadelphia, Meek (Robert Rihmeek Williams)  lost his father during an attempted robbery.  The impoverished family moved to North Philadelphia with his mother Kathy and sister Nasheema Wiliams in North Philadelphia. They lived in a small apartment  on Berks Street.
The family condition was so pitiful that Kathy Wlliams (Meek's mother) would take odd jobs like hair cutting.  She even stole products from supermarkets and sold them to make ends meet.  Meek found a friend and guide in his father's brother, Grandmaster Nell, who was a local DJ.  This man became an influential figure in the hip-hop scene influencing the likes of Will Smith and DJ Jazzy Jeff.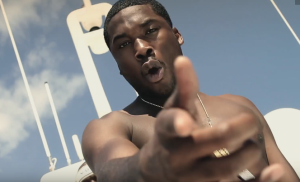 DJ Nell had a huge role to play in making Meek serious about seeking a rap music career.  Meek and his friends would take part in rap battle and as was the norm, would carry a loaded gun to create the fear element during rap battles.  He would keep an ear open for phrases and cool lines that he would include in his future pieces.  Meek and his friends would buy blank CDs and ask to burn them with their songs.
Meek with his three friends formed a group named Bloodhoundz at the age of 18. Though he was unknown to the masses in the early years, his fate soon changed. He rose to fame with his first mix tape-Flamerz series in 2007. When his hit single "In my bag" gained popularity, popular rapper Rick Ross collaborated with him. Under the mentorship of Ross, Meek signed the Maybach Music Group in February 2011.
Career Achievements
After signing the MMG record label in 2011, Meek Mill released his debut single "Tupac back" in which Ross was featured as a guest. Tracks like 'I'm so fly' and 'Hottest in the city' showcased his lyrical ability. This further offered him the chance to travel in the city of Los Angeles to meet with Warner Bros. The opportunity to collaborate with T.I the owner of Grand Hustle made him too ecstatic. The album 'Dreams and nightmares' released in 2012 made him earn a sizeable fan-base.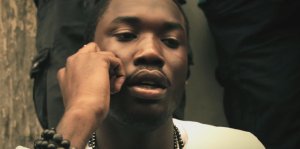 Sponsored link
Relationships
Meek Mill is dating female rap sensation, Nicki Minaj since January 2015. His string of relationships run from Fahimah Raheem to Jai Nice.The longest relationship was with Fahimah and is rumored of having a kid out of the relationship. His most talked about relation is the one with his fiancée Nicki and was made public via twitter posts in 2009. The couple is expected to tie the knot in the recent years.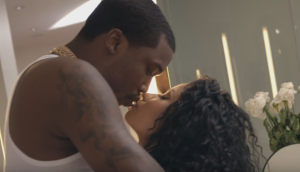 Meek Mill – House Arrest and other controversies
The rapper has been found entangled in a number of controversies. He was caught in legal troubles in 2008 for fire-arm and drug possession. At that time, he was 18 years old. He had walked into a store armed and was arrested and beaten by police.  He was charged with assault on police, with two black cops issuing a statement that he had chased them down with a loaded gun.
Meek Mill served seven months in jail and was released in 2009, on parole.  He had been found violating parole norms many times, the latest being in December 2015.He  Meek was also found guilty of travelling without adhering to the guidelines that got him into house arrest for 90 days, commencing March 1, 2016.
Meek Mill –  Net Worth

Controversies aside,  the 1.88 meter tall Meek Mill remains a big name in the international rap industry. Meek's net worth is a grand sum of $4.6 million from his album sales. Meek has endorsed many brands like Puma, Monster Energy, Skull-candy electronics which gives his annual endorsement pie about $50,000. From the concerts he earns a whooping salary of $900,000 and is considered to be among the richest of rappers.
Meek Mill – House
He was raised under poor financial conditions living at Berks street in a three-bedroom apartment. However, he is now all set to move to West coast buying a nine-bedroom apartment with Nicky Minaj in Hollywood Hills.
Meek Mill – Cars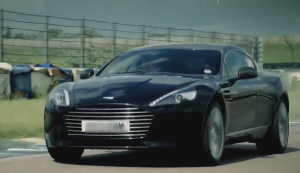 The rapper has a love for cars and possesses an enviable collection of Maybach, Aston Martin Rapide, Bentley Muslanne,  Rolls Royce Ghost, Bentley Flying Spurs,  Mercedes S- Class and Mercedes G63.

Sponsored link