Mark Elliot Zuckerberg is an American internet entrepreneur and computer programmer, who is most famous as the founder of social networking website Facebook. He is currently the CEO and Chairman of Facebook; as CEO, he draws a salary of only $1. As of 2017, Zuckerberg's net worth is estimated to be $56. billion, making him the 5th richest person in the world.
Sponsored link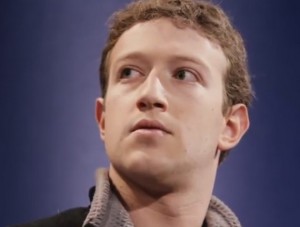 From 2010, Zuckerberg has featured in Time Magazine's 'Person of the Year' list as one of the most influential and richest in the world. Since 2011, he has been ranked as the topmost influential Jew in the world by The Jerusalem Post.
Zuckerberg created and launched Facebook in association with Harvard University friends and students, Andrew McCollum, Eduardo Saverin, Chris Hughes, and Dustin Moskovitz from the dormitory rooms of the University. They soon introduced the website in other campuses in the country and later moved to California. Within a short span of time, Facebook became popular all over the world, thereby making Zuckerberg a billionaire at the age of only 23 years. Facebook breached the 1 billion users mark in 2012 and thus became the third largest entity after China and India, in terms of total population. Over the years, Zuckerberg has been involved in litigations with several people, including those of the founding group, who wanted a share of the Facebook wealth as per their involvement during the initial stages of development.
The 2010 Hollywood film, 'The Social Network,' is based on the development and growth of Facebook. Zuckerberg's character in the movie was portrayed by actor Jesse Eisenberg.
The Life and Career of Mark Zuckerberg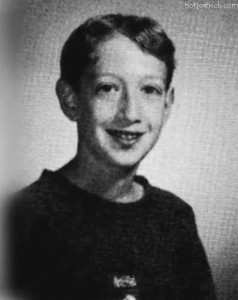 Zuckerberg was born on 14th May 1984, in White Plains, New York, to Karen Kempner, a psychiatrist, and Edward Zuckerberg, a dentist. He has 3 sisters Donna, Randi, and Arielle. They grew up in the small town of Dobbs Ferry, New York. Mark had a Jewish upbringing and had a bar mitzvah when he turned 13. He is currently an atheist.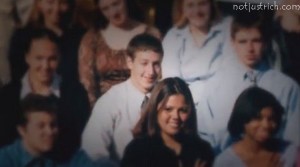 Zuckerberg attended Ardsley High School and Phillips Exeter Academy. He excelled academically at both places. While still in high school, Mark enrolled for a graduate course in computer programming at Mercy College.
Zuckerberg's tryst with programming and computers began at a very early age. He learnt Atari BASIC Programming from his father in the early 1990s. He even got private tuitions from David Newman, a software developer. Mark enjoyed developing computer programs as a child and created 'ZuckNet,' a primitive Instant Messenger program for his father's dental practice as well as numerous computer games for his friends. When in high school, Mark developed 'Synapse Media Player,' a music player that used artificial intelligence to learn and understand users' taste in music and accordingly form the playlist.
Zuckerberg enrolled into Harvard University in 2002 where he studied computer science and psychology. He was a member of Kirkland House and a Jewish fraternity, Alpha Epsilon Pi. He wrote several programs in college such as 'CourseMatch' and 'Facemash,' the latter of which caused controversy and was shut down.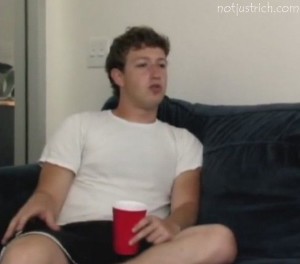 Zuckerberg started writing the code for 'thefacebook.com' website in January 2004 and launched it the next month. 6 days after the launch, Tyler Winklevoss, Cameron Winklevoss, and Divya Narendra, seniors at Harvard, accused Zuckerberg of using their ideas to create a rival product instead of building 'HarvardConnection.com' for them as promised by him. Their complaint was subsequently investigated by the Harvard Crimson newspaper. They sued Zuckerberg after the official launch of Facebook. The lawsuit lead to a settlement wherein Zuckerberg gave them 1.2 million shares of Facebook. It was worth $300 million during the IPO of the company.
Facebook Timeline: Everyone knows the story of the formation and growth of Facebook. Presented below is a brief timeline:
February 4, 2004: Launch of Facebook by Zuckerberg from his Harvard dorm room. It started out as just a social networking website for Harvard students.
Zuckerberg decides to spread the website to other schools and campuses and seeks the help of Dustin Moskovitz, his roommate. They soon add Columbia, Stanford, New York University, Dartmouth, Penn, Yale, Brown, and Cornell.
Zuckerberg moves to Palo Alto with Moskovitz and other friends, rent a house and make it their office. Peter Thiel invests in the venture during the summer.
Facebook gets its first office in mid-2004. Zuckerberg turns down buyout offers from many major companies.
July 21, 2010: Facebook has 500 million users.
May 2012: Facebook offers IPO and investors make billions.
Mark Zuckerberg – wife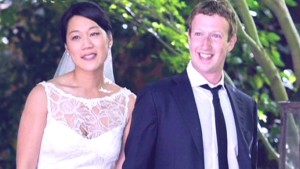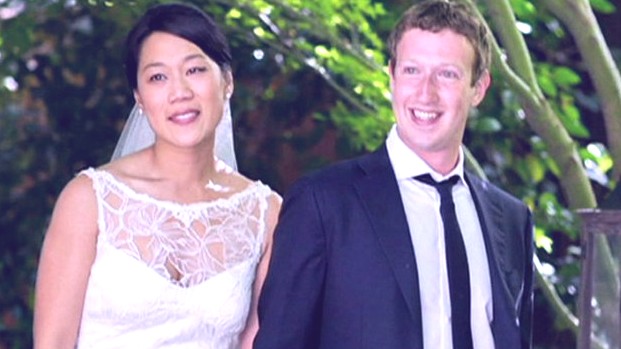 Zuckerberg met Priscilla Chan in his sophomore year at Harvard. They started dating in 2003 and moved-in in September 2010. The couple married on 19th May 2012, in the backyard of their Palo Alto home. The wedding was also a celebration of Chan's graduation from medical school.
Mark Zuckerberg – Daughter
Mark announced the birth of his daughter  Max on December 1, 2015. He wrote on Facebook –
Priscilla and I are so happy to welcome our daughter Max into this world!
For her birth, we wrote a letter to her about the world we hope she grows up in.
It's a world where our generation can advance human potential and promote equality — by curing disease, personalizing learning, harnessing clean energy, connecting people, building strong communities, reducing poverty, providing equal rights and spreading understanding across nations.
We are committed to doing our small part to help create this world for all children. We will give 99% of our Facebook shares — currently about $45 billion — during our lives to join many others in improving this world for the next generation.
Thank you to everyone in this community for all your love and support during the pregnancy. You've given us hope that together we can build this world for Max and all children.
He also attached a note on Facebook which was a letter to his daughter.
Sponsored link
Mark Zuckerg House (pictures)
















Zuckerberg lives in a Palo Alto mansion built in 1903. He bought it for $7 million. It was Mark's first property investment. Spread over 5,617 square feet, the 2-storied home features 5 bedrooms, 5.5 bathrooms, a large kitchen, French doors, a music alcove, coffered ceilings, a saltwater pool, spacious and deep porches, and sash windows.
Mark Zuckerberg – Car Collection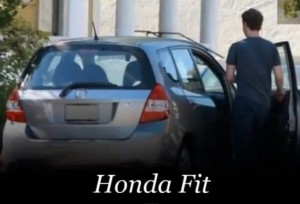 Mark drives and owns an Acura TSX, an entry-level luxury sedan.He also owns cars like Honda Fit, Pagani Huayra and VW Golf GTI.
Trivia
He has a Hungarian Water Dog/Hungarian Puli puppy named Beast.
He was the captain of the fencing team at Harvard. He was also famous in college for reciting lines from 'The Iliad' and other such epic poems. In one of Facebook's product conferences, he recited lines from the epic Roman poem Aeneid, by Virgil.
On his college application, Mark stated that he could write and read ancient Greek, Hebrew, French, and Latin.
The billionaire entrepreneur likes to wear a Signature hoodie for both formal and casual events. His favorite hoodie has the words, "to make the world more open and connected" printed on the inside." It is the social mission statement of Facebook.

 Book on Mark Zuckerberg and the Growth of Facebook
Though there are several books on Mark Zuckberg and the rise of Facebook, the pick of the lot is the New York Times Best-Seller –  The Facebook Effect by David Kirkpatrick. It is an incredibly insightful account of  Facebook, an engaging page-turner.
Mark Zuckerberg – Philanthropy
Zuckerberg is the founder of the charitable organization, 'Startup: The Education Foundation'
Zuckerberg donated $100 million to Newark Public Schools in 2010. He wanted to donate anonymously, but New Jersey Governor Chris Christie and Newark Mayor Cory A. Booker convinced him otherwise.
Zuckerberg donated 18 million shares of Facebook to Silicon Valley Community Foundation in December 2013. The shares were valued at $990 million. It is considered as the biggest philanthropic gift on public record in 2013.
Zuckerberg is a signee of Warren Buffet's 'The Giving Pledge.'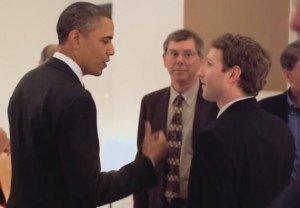 Mark and Pricilla donated $25 million in Oct. 2014 to fight the Ebola epidemic in Africa as well as the virus/disease itself.  He launched Internet.org in India, thereby making six Indian states get free basic Internet service access for health, jobs, education and communication. Internet.org has been striving to offer free basic services to countries with more than 150 million people, so that they can have free access to Internet for services and to foster creative ideas.
Update
In January 2016, Mr. Zuckerberg overtook brothers Charles and David Koch (oil magnates) to become the sixth wealthiest person in the globe. This was by virtue of Facebook's stock soaring 13 percent. The company indicated a steep 52 percent rise in the fourth-quarter sales on January 28, 2016. This made him richest by $6 billion in one day.
Bloomberg reports that the 5 richest people above Mark Zuckeberg are  – Bill Gates ($78 billion), Amancio Ortega ($69.7 billion), Warren Buffett ($59.4 billion), Jeff Bezos ($55.8 billion) and Carlos Slim Helu ($47.5 billion)
In 2017, with a net worth exceeding 55 billion, Zuckerberg became the 5th richest person in the world. He is the third richest person in the tech world, behind Gates and Bezos.
Sponsored link