Mariska Magdolna Hargitay is an American philanthropist and actress who is most popular as Olivia Benson, a NYC sex crimes Sergeant on the TV show 'Law & Order: Special Victims Unit' which airs on NBC. Mariska has been nominated and won many awards for her role in the TV drama, which includes a Golden Globe and an Emmy.
Sponsored link
In Nov 2013, Mariska was awarded a star on the Hollywood Walk of fame. It is placed next to the star awarded to her mother actress Jayne Mansfield.
Early Life and Education
Mariska was born on 23rd Jan, 1964, to Hungarian born Mickey Hargitay, a former Mr. Universe, and Jayne Mansfield, an actress and sex symbol of the 1950s. The middle and first names of Hargitay are Hungarian and are a reference to Mary Magdalene. Mariska has 2 older brothers and 3 half siblings from the other marriages of her father and mother. Mariska grew up as a Roman Catholic.
Mariska's parents divorced in Mexico in 1963, but it was deemed void by a judge. The couple reconciled for a brief while and during this period Mariska was born. However, in August 1964, Jayne successfully appealed and made her Mexican divorce as legal. Later, she married Matt Cimber, a director. Jayne died in a car crash in June 1967. Mariska was seated in the back seat and suffered a deep scar on one side of her head. After the death of her mother, Hargitay along with her other siblings was raised by her father and his 3rd wife Ellen. Her father Mickey died at age 80 on 4th Sep 2006 due to multiple myeloma.
Mariska attended the Marymount High School, a Catholic secondary school. There she actively participated in student government, cheerleading, the theater program, and athletics. In 1982, after graduating from high school, she joined UCLA and attended its School of Theater Film and Television. It was also the year that she won the 'Miss Beverly Hills USA' title. The following year she competed in the pageant 'Miss California USA' and got the 4th runner up position. The winner of the pageant 'Julie Hayek' eventually went on to win the Miss USA crown. Mariska started getting minor roles and already had an agent when a freshman in college. She did not finish her degree and instead dropped out to pursue a career in acting. Mariska then attended the Groundlings theatre company in LA where her improve teacher was the legendary Kathy Griffin.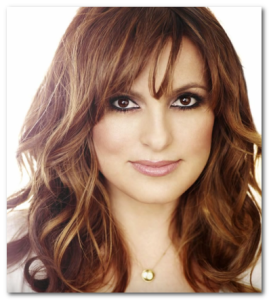 Career
Mariska appeared in the 'She Loves My Car' music video by Ronnie Milsap in 1984. A year later she landed a minor role in her first feature film, a horror comedy called Ghoulies.
Hargitay always wanted to be a film actress. She only considered acting on TV in 1988 after she was offered the role of Carly Fixx in the TV show 'Falcon Crest.' She then continued doing varied roles on TV such as cop Angela Garcia in the show Tequila and Bonetti; as Didi Edelstein in the sitcom 'Can't Hurry Love'; as Cynthia Hooper in the 4th season of ER; as detective Nina Echeverria on TV series Prince Street; and appearances in shows like Seinfeld, Ellen, Freddy's Nightmares, The Single Guy, All-American Girl, Gabriel's Fire, Cracker, Wiseguy, In the Heat of the Night, Baywatch, and thirtysomething.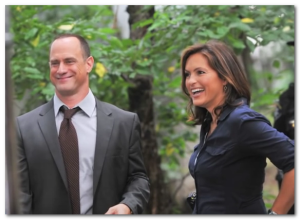 Sponsored link
Mariska's biggest acting break came in 1999 when she was cast as Detective Olivia Benson, the female lead on the NBC TV crime show Law & Order: Special Victims Unit. The show has become very popular all over the world and made Mariska a well-known actress. The show is also one of the reasons for her high brand value and net worth.

Mariska Hargitay – Husband and Children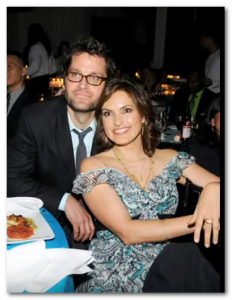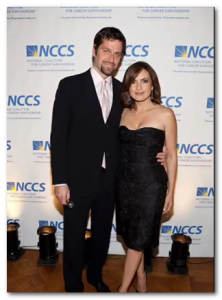 Mariska married actor Peter Hermann in August 2004. He plays the role of Trevor Langan the Defense Attorney on the show Law & Order: SVU. The couple have a biological son and an adopted boy and an adopted girl. Hargitay has stated that Peter is one of the most stable aspects of her life.
Mariska fluently speaks 5 languages, i.e., English, French, Hungarian, Italian, and Spanish. She has used this talent on the show during occasions such as interrogating or mirandizing suspects who do not know the English language.
Philanthropy
Mariska is the president and founder of the organization 'Joyful Heart Foundation' which was established in the year 2004 to offer support to the survivors of domestic violence, sexual assault, and child abuse.

She also supports a number of other causes such as Champions for Children, Barbara Davis Center for Childhood Diabetes, Elizabeth Glaser Pediatric AIDS Foundation, Hope North, Entertainment Industry Foundation, James Redford Institute for Transplant Awareness, Mayor's Fund to Advance New York City, Keep A Child Alive, Project A.L.S., Safe Horizon, Worldwide Orphans Foundation, Smile Train, The Heart Truth, Soles4Souls, and RAINN/The Rape, Abuse & Incest National Network.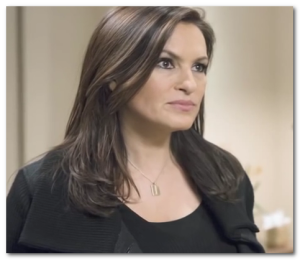 Mariska Hargitay – Net Worth and Salary
The 1.71 m tall actress reportedly earns a salary of $400,000 per episode of 'Law & Order: Special Victims Unit.' Her net worth is estimated to be in the region of $30 million to $45 million. Hargitay has a home in East Hampton.
Sponsored link