Luis Alfonso Rodríguez López-Cepero, popularly known in the musical world as Luis Fonsi is a renowned famous Puerto Rican singer and lyricist who gained international prominence for his single "Despacito" that topped several Puerto Rican and international musical charts in 2017. Fonsi has also featured as an actor in several films, making cameo appearances.  His best known acting role is that of Roy in "Corazones al límite", a Mexican telenovela that aired in 2004.
Sponsored link
Fonsi debuted in 1998 when he released his first studio album 'Comenzaré', 'Eterno', that featured various chart-topping singles. He then released other successful studio albums like 'Eterno', 'Amor Secreto', 'Abrazar la vida', 'Paso a Paso', 'Palabras del Silencio', 'Tierra Firme' and '8'. Fonzi has received multiple Latin Music awards which include 5 Youth Awards; the 'Premio Lo Nuestro' Awards and 11 "Our Things" Awards; the 'Premios Juventud' Awards. Fonsi is also known for his musical compilations which include include 'Remixes', 'Fight the Feeling', 'Éxitos 98:06' and 'Romances'.
Early Life and Education
Fonsi was born on April 15 1978 in San Juan, Puerto Rico and raised in Orlando, Florida, USA. He is the eldest child of his parents, father Alfonso Rodríguez and mother Delia "Tata" López-Cepero. Fonsi's three younger siblings include his brothers Jean Rodríguez and Ramon do Salotti and a sister, Tatiana Rodríguez. Like his brother, Jean Rodríguez is also a singer.
Fonsi studied at the Dr. Phillips High School in Orlando, Florida, where he developed an interest in music. He was part of the school's music group "Big Guys" and sang at several school parties and local festivals. As a child, he imitated the stars of the famous group 'Menudp' and also sang in the San Juan Children's choir. Fonzi was offered a full music scholarship and he majored in Vocal Performance from the Florida State University School
Career Rise
Fonsi broke into the world of music in 1998 with his debut studio album 'Comenzaré', which featured the hit songs "Perdóname", "Si Tú Quisieras", "Me Iré" and "Dime Como". The album was placed on the 11th spot on several Latin Billboard Charts. It became a huge hit in Puerto Rico and various Latin American countries. In 2000, Fonsi released 'Eterno', his second studio album, which broke all the records set by his debut album. Fonsi also collaborated with Christina Aguilera and sang a duet for her Spanish album 'Mi Reflejo'.  He was also a performer at the 'the Great Jubilee Concert' staged in Rome which was attended by Pope John Paul II. Fonsi was also a part of by Britney Spears' 2002 'Dream Within a Dream Tour'.  He released his third studio album titled 'Abrazar la vida' in 2003, which featured the Latin Billboard Chart-topper single "¿Quién Te Dijo Eso?"
In 2005, Fonsi released 'Paso a Paso', the studio album featuring the chart-topping hit single "Nada Es Para Siempre" which earned him a Latin Grammy nomination. His 2008 studio album 'Palabras del Silencio' also featured several chart-topping singles. In 2008, Fonsi debuted on the US Billboard Hot 100 charts for his single "No Me Doy por Vencido" on the 92nd spot for his single "No Me Doy por Vencido" was adjudged the "Latin Pop Song of the Decade". In 2009, He won his first Latin Grammy. His next releases were the albums 'Tierra Firme' and '8' in 2011 and 2014 respectively. He came an overnight international sensation with the release of the Latin Billboard chart topper "Despacito" featuring Daddy Yankee in 2017 which was also remixed in English by Canadian singer Justin Bieber.
Sponsored link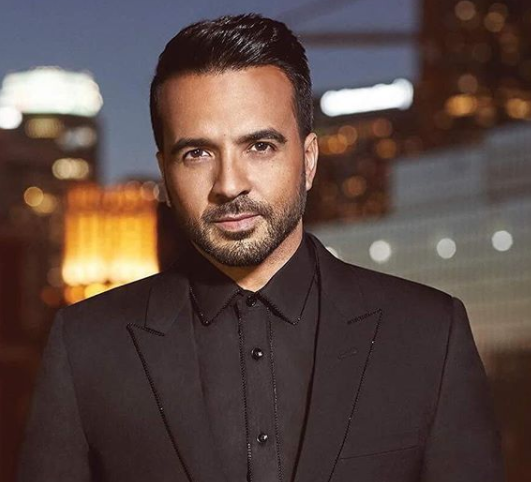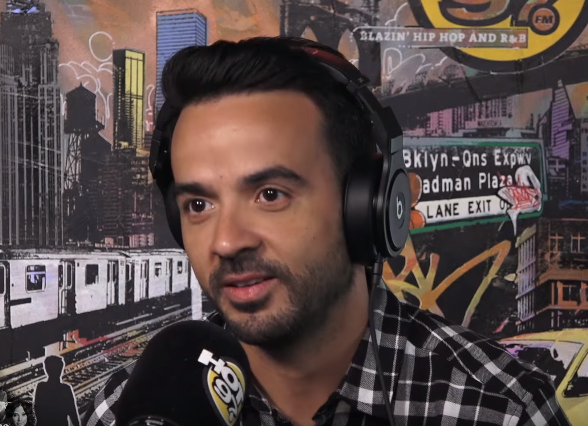 Wife and Children

Fonsi was speculated to be dating Puerto Rican artist and actress Adamari López since 2003 but he confirmed their relationship officially only in 2005 when he cancelled his international tour to stay by Lopez's side after her cancer diagnosis. He travelled with her to various countries for her treatment and married her in 2006 at Guaynabo, Puerto Rico. The couple announced their divorce in 2010.
Fonsi started dating Spanish model Águeda López and the couple became parents to their daughter named Mikaela in December 2011. They married in 2014 and López gave birth to their second child, a son named Rocco.
Luis  Fonsi – Net Worth
Fonsi has an estimated net worth of $16 Million.
How much has Luis Fonsi earned from Despacito?
It is estimated that Fonsi has earned close to $12 million for Despacito. His earnings also money from streaming the song on Spotify, Apple, liv performances and sponsorship tie-ups.
Sponsored link