Lori Greiner is an entrepreneur, investor, inventor, socialite and TV personality. She participated in the reality TV show 'Shark Tank'. She was born on December 9, 1969, at Chicago, Illinois. She had initially planned to be a journalist but decided to become an entrepreneur.
Sponsored link
Lori Greiner Jewelry Box
In the year 1996, she made a box which organized earrings, which would make her popular. This jewelry box organizer could store hundred pair of earrings. It was by no means an easy task, it cost her $10000 to create a prototype. She tested it out by selling to a variety of neighborhoods and soon, she had an inkling that she had a winner on hand. But to produce the jewelry box in bulk, it would cost her $300,000. She borrowed money and marketed the product on QVC. JC Penny finally bought it off and marketed the products in a big manner.
Lori Greiner- success story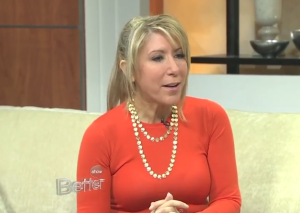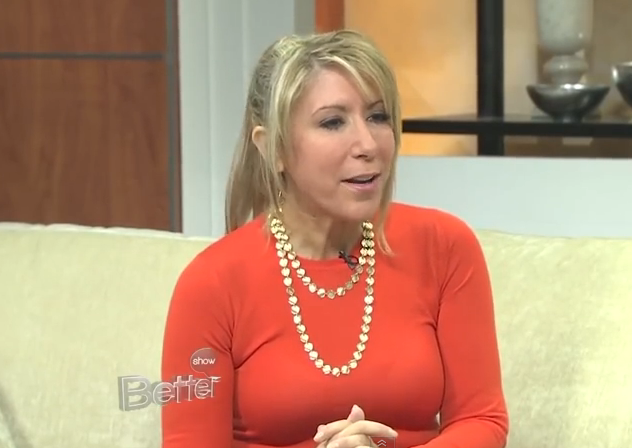 . With the money, she launched close to four hundred and fifty products. She is a patent holder to more than 120 products including the jewelry box, jewelry cleaners, kitchen utensils, cosmetic products organizers, expandable luggage and more. . She has also been the host of the popular TV show 'Clever & Unique Creations'. In 2012, she became a part of the TV series called 'Shark Tank'. She has been also called the Queen of QVC for having sold more than 2 million sponges. Her favorite product among all her inventions is the Silver Safe keeper Mirrored Jewelry Cabinet.
Sponsored link
Lori Greiner – Book
In March 2014, Lori Greiner wrote and published a book called 'Invent It, Sell It, Bank It – Make Your Million Dollar Into a Reality' which attained number 3 position on the Wall Street Journal's Best-Seller List. The secrets of her success lie in having a strong vision, hard-work, perseverance and a sincere interest in bettering the lives of people
Lori Greiner Net Worth
Her  net worth is $75 million.
Lori Greiner on Shark Tank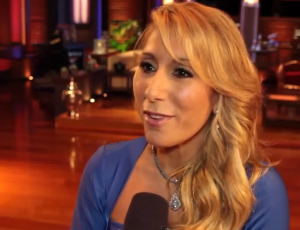 She is regarded as one of the smartest investors for retail products. The entrepreneur business show on ABC, 'Shark Tank' has called her the 'warm-blooded shark. The products include kitchen tools, home accessories, travel bags and home appliances, which are ideal for both women and men. Her aim has been to simplify the lives of people with products that make their work easier. Her products are sold on QVC (she is called the Queen of QVC) for having sold more than 2 million sponges. She has also tied up with retailers across US and Europe.
Lori Greiner – husband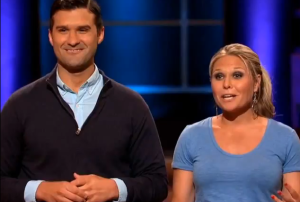 Lori Greiner credits her husband for being her life partner in every sense. He is a solid asset to her company, who looks after the inventory, accounting and shipping in order to ensure that the 450 products transition smoothly to the customers. He was an assistant controller for Bell & Howell Co. before he joined his wife's company 'For Your Ease Only'. Lori Greiner's husband is the CFO (Chief Financial Officer) of the company.
Dori and Lori met for the first time at Kincaid's Bar at Lincoln Park. The couple have two homes one at Chicago, near her warehouse and the other near the QVC Studio. Lori does not have any children but she has a fondness for babies and says that her friends are free to leave their babies at her doorstep and she'd love to take them in.
Lori Greiner has also created an app called 'Hero or Zero'. She is known for her instinct which can tell if a particular product or service could be a hero or a zero. So she has created an app that conveyed this thought to the world.
Sponsored link