Lilly Singh's story is inspirational enough. From a non-entity , she has risen up the ranks to be one of Youtube's superstars and has even landed a role in a Bollywood movie, in none other than Shah Rukh Khan-starrer 'Raees' (2016).
On September 26m 1988 Lilly Singh was born to parents, Sukwinder and Malwinder Singh in Scarborough, Ontario. These were Canadian migrants who moved from Punjab, India. She, her older sister, Tina, and her parents moved to Toronto when Lilly was only two years old.Lilly has been described as a tomboy and this is a character that has helped in the shaping of her career. She has an aptly titled username on YouTube – Superwoman. She is a YouTube personality, rapper, actress motivational speaker and video blogger.
Sponsored link
Lilly Singh – Net Worth, Earnings and Youtube Popularity
She started her channel in late 2010 and to this date, she has received 880 million views and has 6.8 million subscribers. Forbes put her on their 2015 list of highest paid YouTube stars, where she ranked 8th with a net worth of more than$2.5 million before tax deduction. Her yearly earnings come close to $1.9 million.
Career rise
Besides being a YouTube star, she has done well in academia, and is a holder of a Bachelor's degree in psychology, which she got from York University. In her early years, she went to Mary Shadd Public School, and later joined Lester B. Pearson Collegiate Institute for her high school education. She professes to have had a very close relationship with her grandmother and does have a deep love for her Punjabi roots. Before she began her YouTube career, this young lady suffered from a lot of depression and unhappiness. In order to self-medicate, she started doing her own videos and these helped other people feel better about their circumstances.
Before long, she had a following of people who would be both entertained and inspired by her humor. Her choice to become a YouTube personality was carefully thought-out. She felt that there were very few Asian women on the channel and decided to start her own. At the age of eight, she had vowed to become superwoman, from the comic books. Later on she heard the song by the same title and immediately fell in love with it. She was then presented with a ring that had an "S" on it, so she decided to name her YouTube channel by the same name, although with some changes to keep out of copyright infringement issues. Her channel is named ||Superwoman||.
Lilly Singh and her funny avatars (pictures)
These are some of the avatars that this talented woman essays with great finesses.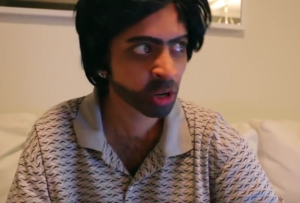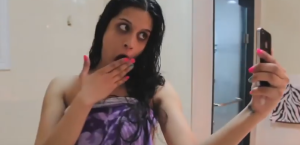 Sponsored link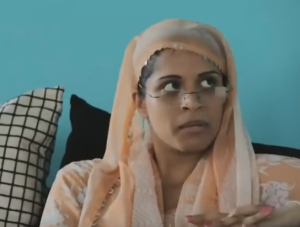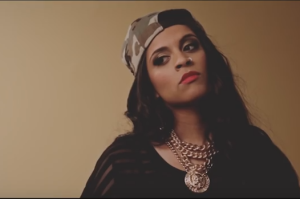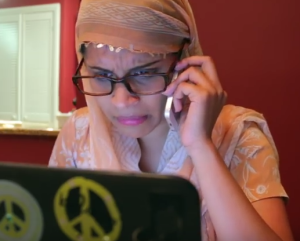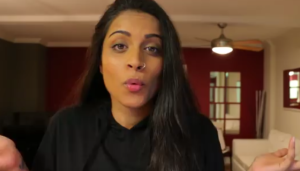 What makes Lilly Singh a huge hit on Youtube
Lilly Singh's inborn Indian nature has allowed her to have a humorous take on some of life's issues, and she started making videos on how girls get ready for their periods, and how to avoid bullies in school, and how to react to parents, etc. The videos soon became very popular and she gained a huge following among her peers. Her video blogs are based on her everyday experiences and this makes them very popular because they are given with the same view.
In other words,  the 5 feet 5 inch tall  Lilly Singh has become a friend to many, even those she does not personally know. She speaks words that resonate well with them, and this has made her quite a motivational speaker, invited to speak at school and other forums. When yout go to YouTube, you should look up one of her videos and get a glimpse into the life of a charming and gifted lady. Of course, it is guaranteed that you won't be stopping at one.
Sponsored link