Lea Michele is a former Broadway actress and current TV star and musician who is well-known for her role in the very popular TV series 'Glee.'
Sponsored link
Early years
She was born on August 29, 1986 in Bronx, New York City. She is the only child to her parents, Edith T. Sarfati, a retired nurse and Mark Sarfati, a real estate agent and hotel owner.
Michele began to work professionally as a kid on Broadway Productions like Ragtime, Fiddler on the Roof and Les Miserables. Her lead performance of Wendla Bergmann in 'Spring Awakening' helped her win a Tony for the 'Best Musical'. Her solo artist performance for the sound track of 'Spring Awakening' won her the Grammy Award for Best Musical Show Album.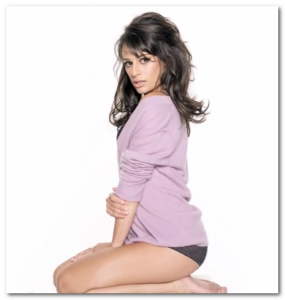 Michel turned to films in 2011 making her debut in New Year's Eve in 2011. She was the voice of Dorothy Gale in the animated movie 'Legends of Oz – Dorothy's Return'.
Les Michele is best known for her amazing performance in the role of Rachel Berry in Glee (Fox TV series), which ran from 2009 to 2015. Her performance showered her with awards galore including Screen Actors Guild Award, Satellite Award and People's Choice Award. The role also won her Golden Globe and Primetime Emmy Award nominations.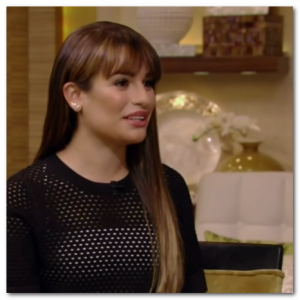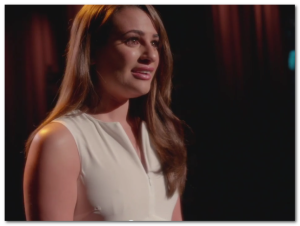 Les Michele plunged into the music scene as a solo recording artist in 2012. Columbia Records backed her and her first single 'Cannonball' was released in December 2013. The album 'Louder' released in March 2014 and sold close to 63,000 copies in the US within the first week of release. It also debuted at number 4 position in the US Billboard 200.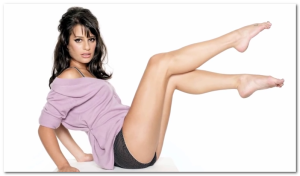 Did Les Michele have plastic surgery done?
The 28 year old actress is a very beautiful woman and naturally attractive with more than competent acting skills and abilities. It was only recently that speculations about a possible nose job arose, after extensive comparisons of her before and after photos were conducted. It is alleged that her new nose is slimmer and narrower than what it was before, resulting in widespread talk about her undergoing rhinoplasty. Such rumors is especially prevalent over varied social media platforms.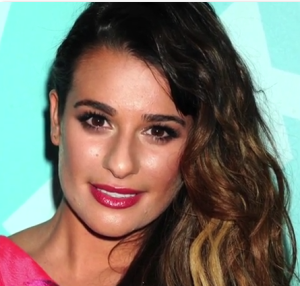 Lea initially refuted all the claims about her alleged nose job. She now openly condemns plastic surgery and other cosmetic procedures. She has stated that she was the only girl in her class who did not get a nose job. She is a staunch believer in diversity and celebrates the fact that all humans are not the same and need not have certain specific facial features. A certain feature is not the definition of beauty according to Michelle and that all women should be proud of how they look and who they are.
Michele has also stated that her nose is far from being perfect, but the lack of an elegant nose does not in any way affect her personality or her being. She has clarified that the narrowing of her nose is the result of some very good makeup work. It is also argued that photos of Lea with an altered nose which are floating around the web are in fact morphed.
The truth has not been revealed as yet!
Philanthropy
Michele is on the forefront of raising funds for many causes and has tied up with charitable organizations like The Jonsson Cancer Center Foundation, Broadway Cares and Habitat for Humanity.
Sponsored link
House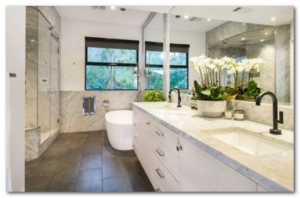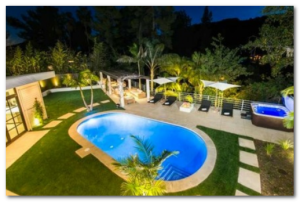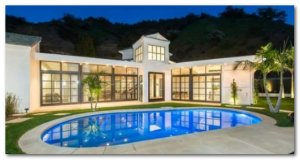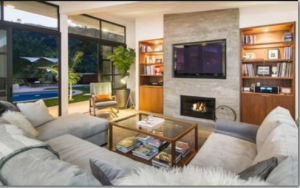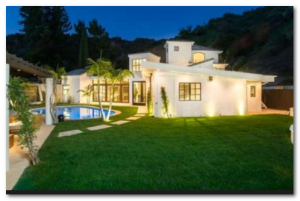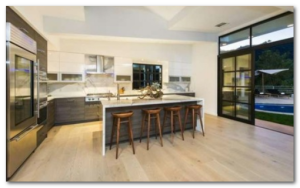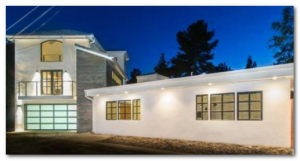 The 1.59 m (5 feet 2.5 inch) petite wonder bought a regal 4-bedroom home for $2.9 million, in Brentwood. She had earlier bought a 2-bedroom house in Los Angeles for $1.8 million in 2012, which she sold at a loss for $1.4 million. Michele before making it big, stayed in a humble apartment in West Village, New York.
Lea Michele – Boyfriends
Lea Michele dated Matthew Morrison for a brief period, even before they started working on Glee. After that she was in relationship with stage actor Landon Beard (2006 to 2008), singer John Lloyd (2008 to 2009) and actor Theo Stockman (2009 to 2011).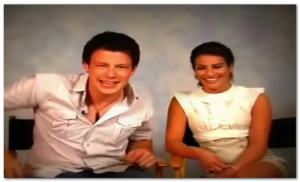 Lea was in a relationship with Glee co-star Cory Monteith since 2011 and they remained a couple till his death on July 13, 2013. Troubled by the incident, Lea wrote a song 'If You Say So' with songwriter Sia Furler, which is a part of her album 'Louder'.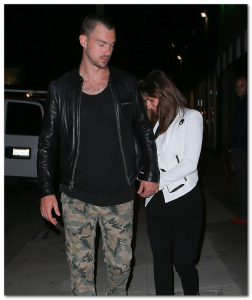 Michele is in a relationship with Matthew Paetz, lifestyle coach and dating expert since 2014. They met in April 2014, when she was filming her single 'On My Way'. The couple lives together.
Lea Michele – Net Worth and Salary
Her per-episode salary on Glee is $80000. She makes close to $1.6 million per year. Her net worth is $5.5 million.
Sponsored link