Lawrence Joseph "Larry" Ellison is an American business tycoon and the co-founder and CEO of Oracle Corporation, the biggest software company in the world. As per Forbes, Larry's net worth as of 2014 was about $50.1 billion.
Sponsored link
Ellison is not only one of the planet's wealthiest persons, but is also the most outspoken and ostentatious of them all. A flamboyant businessman, Ellison likes to dress up in tailor made Italian shirts and suits which make him look like a billion bucks. Larry is also an avid adventurer and a follower of professional lawn tennis. He has spent millions of dollars pursing a variety of outdoor sports such as sailing, etc.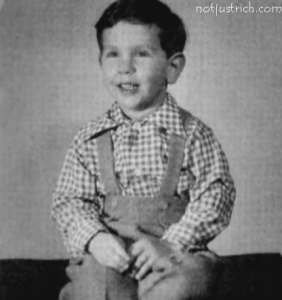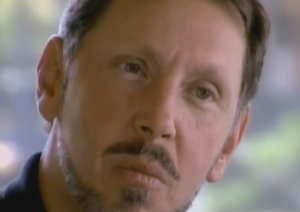 Ellison was born to a 19 year unwed mother on August 17, 1944. When he was 9 months old, she gave him up for adoption to her uncle and aunt who lived in Chicago. It not until 48 years later that Larry got to meet his biological mother. Ellison has 2 children, David and Megan, both of whom are grown-ups and pursuing a career in the film industry. Larry recently divorced his 4th wife Melanie Craft, a romance novelist.
Ellison along with 2 of his colleagues Ed Oates and Robert Miner founded a company called Software Development Labs in 1977. They read a paper called "A Relational Model of Data for large Shared Data Banks," the concepts of which later became the fundamentals of his future corporation. Larry was listed as the richest person in the world for a short period in the year 2000, when he overtook Bill Gates in terms of net worth.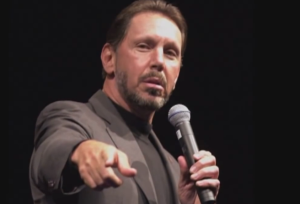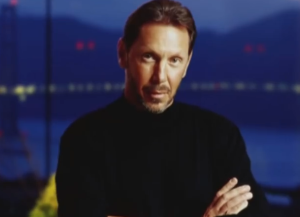 Larry is known all over the world as a man with multiple facets to his character. He is considered as a marketing prodigy, a brisk businessman, and a playboy. His motto in life is to purchase the best without making any compromises. Due to his insatiable appetite for buying new estates, Larry is also known as the latest trophy buyer. A few of his numerous estate holdings include 2 restaurants, 2 homes, and a hotel in Malibu; 2 properties in Woodside, California; an $86 million garden estate in Kyoto Japan; and a $49 million, 249 acres property in Palm Springs.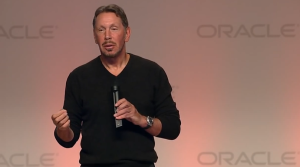 Larry Ellison – Ex- Wives

Adda and Larry got hitched in 1967 and divorced 7 years later.
Nancy Wheeler and Larry divorced in 1978 after 2 years of married life.
Barbara Booth is the mother of Larry's children David and Megan. Their marriage lasted for only 2 years and ended in divorce in 1986.
Larry married Melanie Craft in 2003 and divorced her in 2010.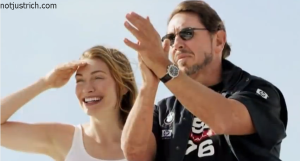 Larry Ellison – Girlfriend Nikita Kahn
Larry Ellison is dating girlfriend Nikita Kahn, a Ukranian model who has also done a few movies like Catch .44. She is also an animal rights activist. Larry Ellison has also built a restaurant in her name called 'Nikita' at Malibu's Carbon Beach. At this very place, Mr. Ellison owns ten oceanfront houses. The two are known to be much in love and have never shied away from hosting fund-raising events for saving the earth, where they rally huge movie stars to promote these events.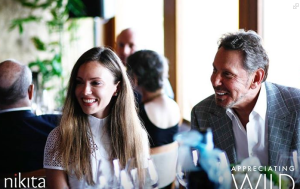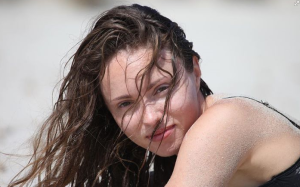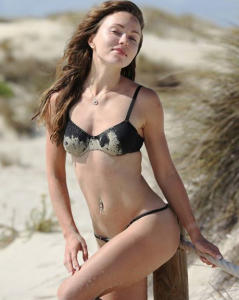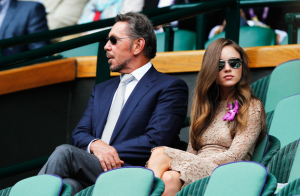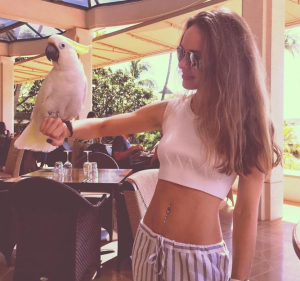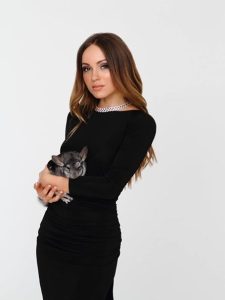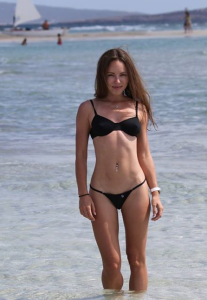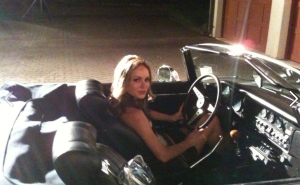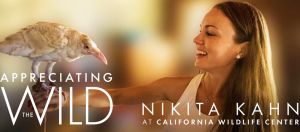 The Estates of Larry Ellison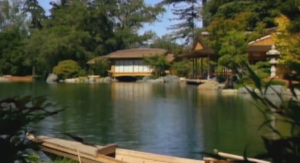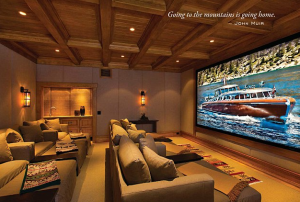 Sponsored link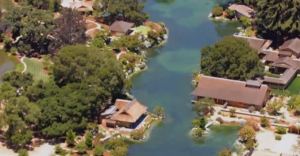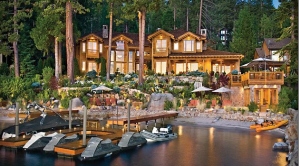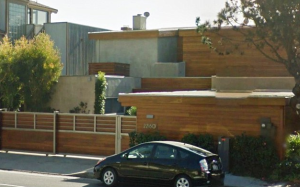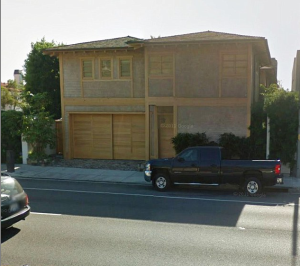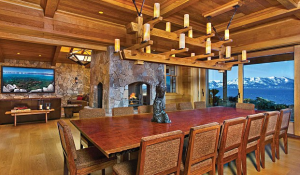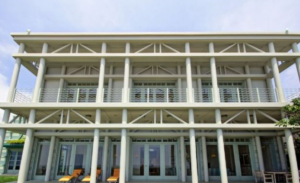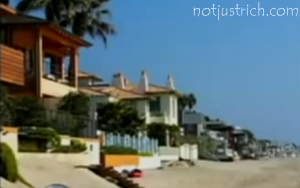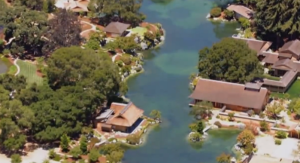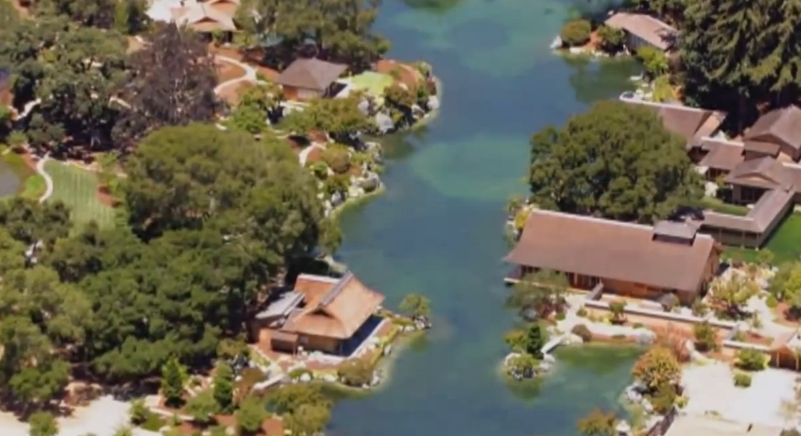 Ellison has properties and mansions all over the globe. A few are listed below.
Malibu mansion: Purchased for $20 million in 2005, this palatial property consists of 9 bedrooms, pool table, guesthouse, 3 recording studios, tennis court, a lavish swimming pool, and a cable railway to ferry guests to and fro between the mansion and the pool.
Malibu Home: This is another one of the multiple homes owned by Ellison on the expensive Carbon Beach in Malibu. Larry bought this oceanfront, minimalist glass and steel home for $37 million. Sitting pretty on a quarter-acre of land on the beach itself, this modern dwelling features 9 bedrooms and 13 baths with a living space spread over an airy 10,317 sq. feet.
Beechwood Mansion: The ample space is what attracted Ellison to buy this home for $10.5 million. The spacious mansion features a ballroom, receiving room, music room, formal dining room, morning room, an expansive lawn, and a large terrace, as well as a separate area where one can even hold wedding ceremonies.
Porcupine Creek: Spread over 249 acres, this luxurious property has 16 bedrooms and a 19-hole golf course. Ellison bought it for $39.2 million.The interiors are classic vintage adorned by medieval furniture and artifacts, a cozy fireplace in the living room, an indoor swimming pool with stunning views of the mountains, and marble stairs and gorgeous sculptures at the entrance.
Lake Tahoe resort: This estate consists of a few adjacent properties which were purchased and consolidated by Ellison for nearly 100 million dollars. The estate has around 420 feet of lake shore front, while the living space is spread over 18,000 square feet. Other features include 2 private piers, a beach house, a main house with a spa and an infinite swimming pool, a writer's cabin, and a cottage.
Woodside Mansion: This property is one of the prized possessions of Ellison. Via his company Octopus Holdings LP, the billionaire purchased this mansion for $12 million in 1995 and converted it into a 16th century countryside mansion of a Japanese emperor. The estate features the 7,800 square feet main mansion, nine other buildings, a traditional tea house, 7 bedrooms, bath house, waterfalls and a koi pond spread across 2.8 acres, gardens, and a 2.3 acre artificial lake.
Turkey Lane Mansion: Ellison purchased this colonial architecturally styled mansion for $23 million in 2005. It covers 6.88 acres and comprises of 4 bedrooms, 3 bathrooms, an onsite natural small stream, a heart-shaped swimming pool, and 2 five-stall horse barns.
San Francisco home: Ellison purchased this fine estate in 1988 for just $3.9 million. Featuring 5 bedrooms and spread over 10,000 sq. feet, it is located in the fancy Pacific Heights community.
The Cars, Islands, and Jets of Larry Ellison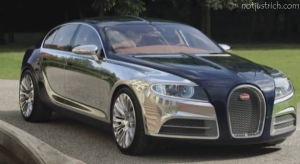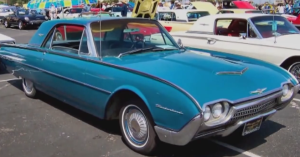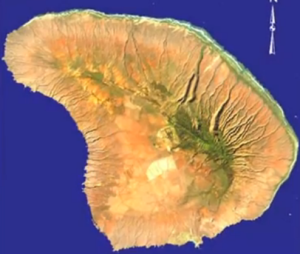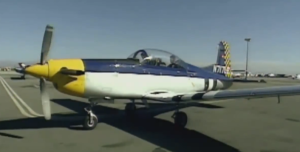 Ellison owns the Lanai Island, the 6th largest island of Hawaii. He purchased it from fellow billionaire David Murdock for about 500 to 600 million dollars.
Ellison owns 2 classy jets, i.e., a Citation X, and a Gulfstream V.
Ellison owns an Audi R8 (a 2-seater sports car), an Acura NSX, a McLaren F1, and a Lexus LFA.
 Larry Ellison – Yachts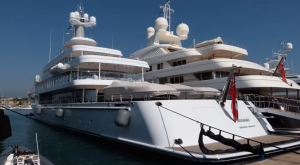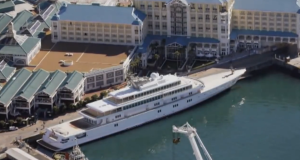 Musashi: It is one of the biggest Feadships custom-designed to meet the tastes of Ellison. The upper and lower decks as well as the interiors are opulent and offer ample privacy for all guests. The grand windows also allow the free passage of sunlight throughout this super yacht.
Sayonara racing yacht: He raced on the 94th annual race to Mackinac on this 180-foot yacht.
Book on Larry Ellison
The book 'The Difference Between God and Larry Ellison' is a fascinating tale of how the ruthlessly flamboyant entrepreneur turned Oracle into a silicon valley toast.
Larry Ellison – Philanthropy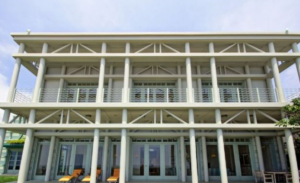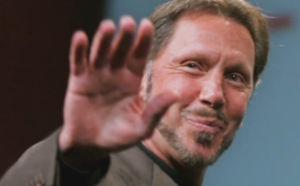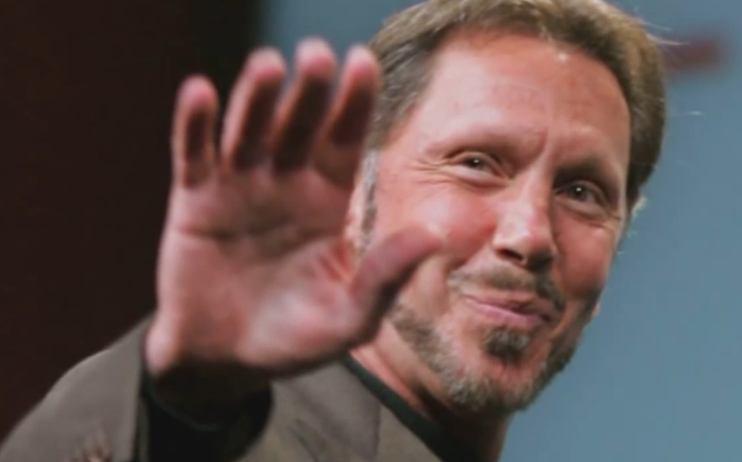 Ellison gave away $1 million to the American Red Cross Haiti Relief Fund.
Larry offered to donate to the Federal government a specific software after the 9/11 terrorist attacks, so as to enable the government to create, run, and maintain a national identification database, as well as issue ID cards.
Sponsored link