Zain Javadd Malik/Zayn Malik is a British singer and songwriter who was a former member of the boy band One Direction and who currently records as a solo artist.
Sponsored link
Malik has been named in the 'World's Sexist Men' list by several magazines and newspapers.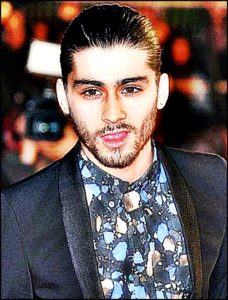 Early Life
Zayn was born on January 12, 1993, into a working class family, to an English mother Tricia Brannan Malik and British Pakistani father Yaser Malik, in the West Yorkshire town of Bradford in England. His mother became a Muslim upon getting married. He has an older sister and 2 younger sisters.
Malik grew up in the working class neighborhood of East Bowling and went to Lower Fields Primary School. He later attended Bradford's Tong High School. Zayn appeared in many school productions, wrote rap songs, and also took courses in performance arts. He wanted to pursue a degree in English after finishing school, but One Direction came his way. Malik has stated that he will pursue a degree in literature or English at a later date.
Career
In 2010, Zayn auditioned for British reality TV music contest show 'The X Factor' as a solo artist. He was eliminated, but later brought together as a band called One Direction with the other members being Niall Horan, Harry Styles, Louis Tomlinson, and Liam Payne. The band became very popular and finished third. They were then signed to a Syco Records record contract by Cowell. They then signed with Columbia Records in North America.
Malik, as part of the group One Direction, released 4 albums, namely, Up All Night in 2011, Take Me Home in 2012, Midnight Memories in 2013, and Four in 2014. They were all number one albums and globally the boy band has sold over 50 million records.
Zayn departed from the band in 2015. Zayn then tried to work with producer Naughty Boy and rappers Krept & Konan but it fell through. He later signed a contract with RCA Records as a solo artist. His debut album called Mind of Mine was released in March 2016. The lead single "Pillowtalk" as well as the album reached No.1 in many countries, including the UK, US, Canada, and Australia.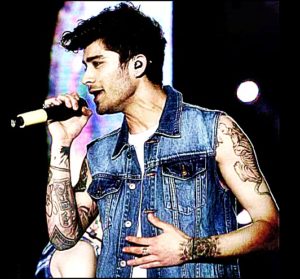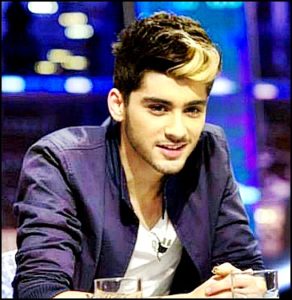 Sponsored link
Personal Life
In 2012, Zayn and Perrie Edwards from Little Mix started dating. They announced their engagement in 2013, but it ended in August 2015.
Malik began dating American model Gigi Hadid in November 2015 and the relationship was confirmed by them in March 2016.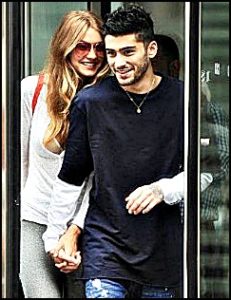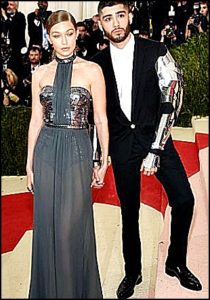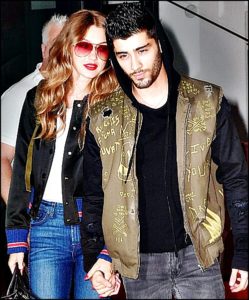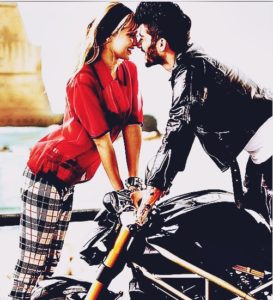 Trivia
Zayn is a Muslim and speaks Urdu and English and can read the Arabic language.
During his One Direction days, Zayn was referred to as the 'Bradford Bad Boy' because of his scandals, mischief, varied hairstyles, and tattoos.
Zayn is the British Asian Trust charity group's official ambassador.
Malik deleted his Twitter account in 2012 because he was abused a lot in the form of anti-Islam slurs. His #FreePalestine post on Twitter resulted in death threats and angry comments. Since then he does not voice his political views publicly.
Malik is very fond of tattoos. His first tattoo was the name of his maternal grandfather, Walter, in Arabic.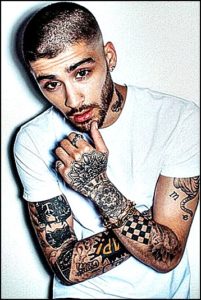 Zayn Malik – Net Worth
His current net worth is estimated to be around $49 million.
Sponsored link