Sean John Combs, known popularly by his stage names of Puff Daddy, Puffy, Diddy and P. Diddy is a renowned American singer, rapper, songwriter, record producer, entrepreneur and actor who is best known as one of the founders of the record company 'Bad Boy Entertainment'. Combs began his career working for Uptown Records as a talent director before he founded his own record label in 1993. Combs has produced, and executive produced several singles for artists like Jay Z, The Ice Cube, Mariah Carey and Jennifer Lopez.
Sponsored link
Combs also achieved success as a singer and produced several hit albums including 'No Way Out', which received 7 platinum certifications; 'Forever', 'The Saga Continues', 'Press Play' and 'The Last Train to Paris'. He is the winner of two MTV Video Music Awards and three Grammy Awards.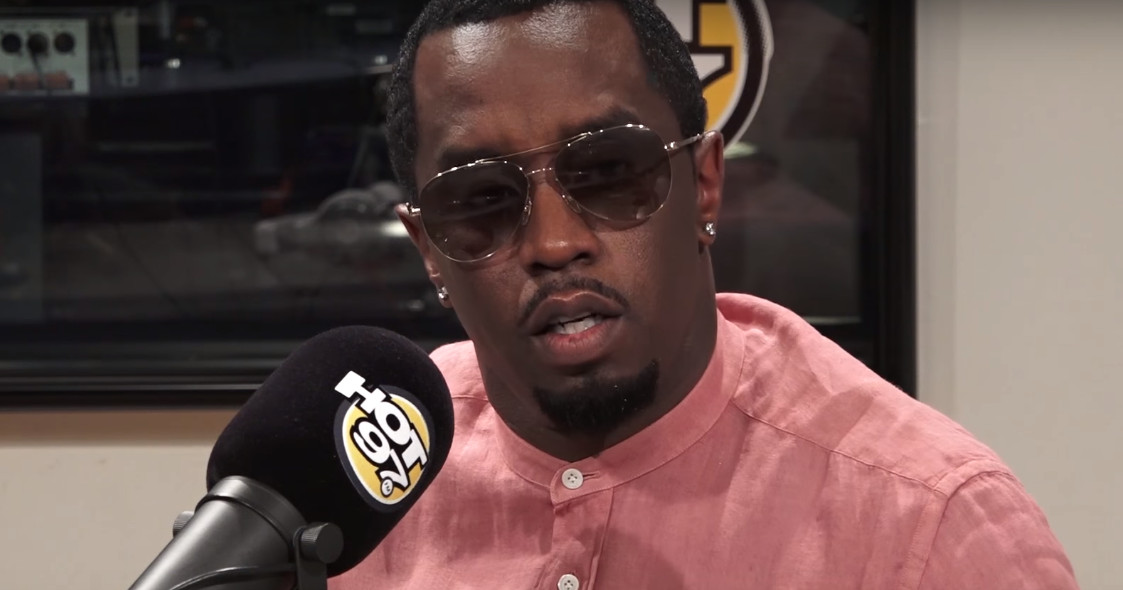 Early Life and Education
Combs was born on 4 November 1969, in Harlem, Manhattan, New York City, New York, USA as the son of U.S. Airforce veteran Melvin Earl Combs and his wife, model and teacher's assistant Janice Smalls. He was raised in Mount Vernon, New York, along with his only sibling, a sister named Keisha Combs. Combs' father was associated with Frank Lucas, a convicted New York drug dealer and was shot to death aged 33, at Central Park West while he was in his car. Combs was 2 years old at the time.
Combs attended the Roman Catholic Mount Saint Michael Academy from where he graduated in 1987. He represented the school in the football tournaments and was part of the division title winning team in 1986. It was here that Combs earned the moniker "Puff" since he used to "huff and puff" whenever he was angry. Combs then attended Howard University to major in business but dropped out after his sophomore year. The University awarded him an Honorary Doctorate in Humanities in 2014.
Career Rise
The 1.78 meter tall Combs established 'Bad Boy Entertainment' in 1993 along with The Notorious B.I.G. and Arista Records and produced several successful hit albums. The record company signed on several artists like the girl band 'TLC' and Mary J. Blige, Faith Evans, The R&B Group 'Total', 'The Ice Cube', 'Carl Thomas' etc. Combs released his own debut album 'No Way Out' in July 1997 under the label which featured the hit single 'Can't Nobody Hold Me Down'. Combs, Faith Evans and the R&B  band '112' released the Grammy winning single "I'll Be Missing You" in 1997. He also produced Mariah Carey's album 'Butterfly'. Combs released his album 'Forever' in 1999 which earned great critical and commercial acclaim.
Combs released his next album 'The Saga Continues' which stored great ratings on musical charts. The album featured several hit tracks like "Bad Boy For Life", "Let's Get It" and "That's Crazy". He appeared in Jennifer Lopez's Video album "J to tha L-O!: The Remixes" in the number "Feelin' So Good (Bad Boy Remix)" in 2002 and also released 'We Invented the Remix', a remix album. Combs produced the sound track of the 2003 hit film 'Bad Boys II', featuring the song "Shake Ya Tailfeather". He also produced Method Man's hit album 'Tical 0: The Prequel which earned good reviews. Combs released his next album 'Press Play' in 2006. Combs has since produced songs for artists like singer Jay Z, ra duo 8Ball & MJG, R&B singer, Cheri Dennis and Donnie Klang and released his album titled 'Last Train to Paris'. he also released the singles "Angels", "Loving You No More", "Hello Good Morning" etc. Combs launched the cable television, 'Revolt TV' in 2012 and has made guest appearances on several TV shows.
Personal Life
Combs has six children from 3 different relationships. Combs dated his high-school girl-friend designer Misa Hylton-Brim who gave birth to his first child, a son named Justin Dior Combs in 1993.
From 1994-2007, Combs was in an on-again, off-again relationship with a woman named Kimberly Porter with whom he fathered a son named Christian and twin daughters named D'Lila Star and Jessie James. Combs also adopted and raised Porter's daughter Quincy from her relationship with Al B. Sure.
Comb's relationship with Sarah Chapman resulted in the birth of their daughter Chance.
Sponsored link
As on 2017,  Combs was dating Cassie Ventura, recording artiste, model, dancer, actress and fashion designer.
Combs established the 'Daddy's House Social Programs' organization in 1995, which helps the inner-city youth receive tuitions and life skills classes. The organization also holds annual summer camps.
House

Combs purchased a $39 Million, 17,000-square-foot mansion in Los Angeles' posh Holmby Hills neighbourhood in 2014. The exquisite mansion features a two-story "European-style" estate which features 5 bedrooms, seven bathrooms, a wine room, a beauty salon, a steam and a massage room. The highlight of the property is the swimming pool connected by an underwater tunnel leading to a grotto. As the owner of the property, Combs is now a neighbour to The Playboy Mansion on one hand and The Manor on the other.
Combs previously owned a $7 Million, 3.5-acre property in Alpine, New Jersey featuring 7 bedrooms, 10 bathrooms, a home theatre, a library, a gymnasium and basketball court among others that he sold in late 2016, 9 years after putting it on the market.
Sean Combs – Net Worth
Combs has an estimated net worth of approximately $820 Million. As on 2017,  Puff Daddy with an annual earnings of $130 million and lucrative advertising contracts from  Diago, Revolt TV,   Aquahydrate alkaline water; became the richest hiphop singer in the world.
Sponsored link