Russell Carrington Wilson is an American football quarterback, who plays for National Football League. This Seahawk quarterback overcame issues of stature and is amongst the richest celebrities. The highly educated player is an over-achiever and an ardent man. The drive to win made this 27 year old person reach the apex of success. He is called the "Blue-chip spokesperson" and has attracted several endorsements too. He is the face of many brands like Nike, Pepsi, Microsoft, Bose and others.
Sponsored link
Early life and background
Born to African-American parents, Harrison Wilson II and Tammy T .Wilson on 29th November, 1988, Russell Wilson started of his career during his time in high school named Collegiate School, Richmond. He has had strong faith in Christianity and looks up to his father a lot. Carl Smith, an American Football Coach, was the first to observe his football skills.
Career achievements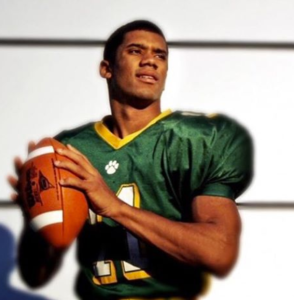 The quarterback, through his first three seasons, at the age of 26 was the youngest of them all. He has an eye-catching records and achievements of his performance like Pepsi NFL Rookie of the year (2012), most passing touchdowns in a season by a rookie, 6th rookie quarterback to win a playoff game in NFL History, 2nd most total touchdown for a rookie quarterback, 2012 Pro Bowl, most passing yards in a playoff game by a rookie, ranked number fifty-one in the Top 100 Players of 2013.
Russell Wilson – salary and net worth
The 1. 8 meter tall Russell Wilson has an annual average salary of $21.9 million and base salary of $12,342,000. His net worth is close to $96 million, if you factor in his endorsements and other sponsorship deals apart from his plum contract deal. He signed a new four-year extended contract on July, 31st 2015 with the Seattle Seahawks. This contract is valued at $87.6 million with a signing bonus of $31 million and $61, 542,000 million as guaranteed amount. From 2016 season his base salary at $12.34 million keeps on increasing till 2019, where he will have earned $17 million.  Thus, he is the third highest paid quarterback behind El Manning and Phillip Rivers.
Girlfriend – Ciara

After a long distance relationship, he got married to the Ashton Meem. They were quite happy together until the marriage crumbled down within a couple of years. The couple did not have any kids together.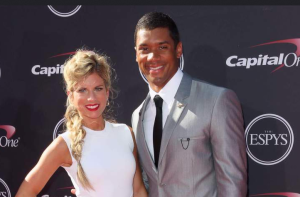 Reportedly, Russell has got engaged to Grammy Award winning singer Ciara on March 11, 2016. The American singer, songwriter, dancer, actress, model and record producer has six albums out of which 5 were on the top 10 list of hit music.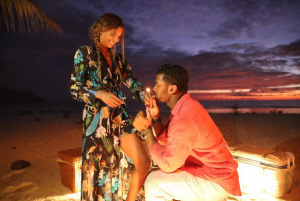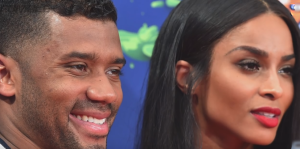 Sponsored link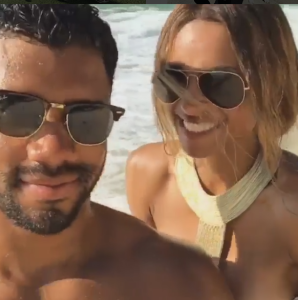 Russell Wilson– House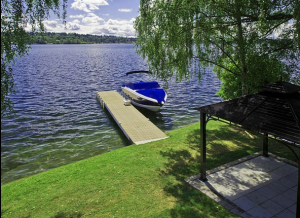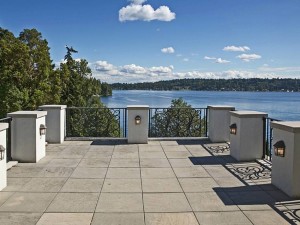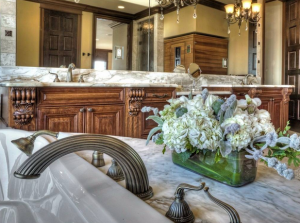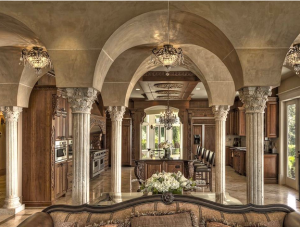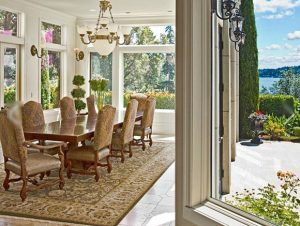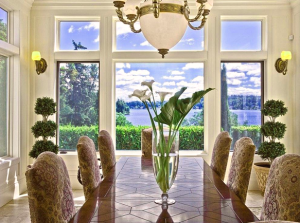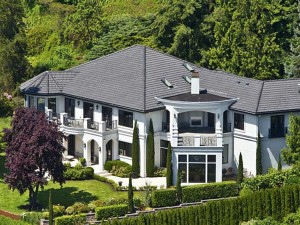 Wilson recently paid a sum of $46.7 million   for a seven-bedroom, seven-bathroom and lake front house. The house is located in Bellevue, Washington, across the water from Seattle. The house is done with dark wood and marble. The dimly lit interior gives the house a cozy atmosphere, woody and elegant feel. The house is located perfectly, giving the view of the city. Its location gives a glimpse of the city as well as the country woods.  The home has a private dock and boats. One of his neighbors is Bill Gates.
Sponsored link