Rachel Anne Maddow is an American TV host, author, and political commentator best known as being the host of 'The Rachel Maddow Show,' a nightly TV show that airs on MSNBC. Before she started hosting the MSNBC show, she had a syndicated radio talk show of the same name on Air America Radio. Of her political views, the 1.80 m tall beauty has stated that she is a liberal and that almost agrees with the Republican Party views of the Eisenhower era.
Sponsored link
Rachel is the first openly gay person in the US to anchor a major news program during the prime-time. The Rachel Maddow Show is very popular and gets a daily viewership of nearly 1 million people.
Maddow has won a number of awards for the show, including an Emmy Award, a GLAAD Media Award, and a Gracie Award. She has also regularly featured in the 'hot women' and 'power' list of Out magazine, The Advocate, and AfterEllen, etc.
Early Life and Education
Rachel was born on April 1, 1973 to in Castro Valley, California to Elaine Maddow, a school program admin, and Bob/Robert B Maddow, a former captain in the US Air Force who retired in 1972 and began working for the East Bay Municipal Utility District as a civilian lawyer. The original last name of the family was Medwedof from Jewish Eastern Europe. Rachel was however raised as a Catholic in a very conservative community.
Maddow attended the Castro Valley High School. She was a competitive athlete in school and participated in volleyball, basketball, and swimming. She stopped competing due to a shoulder sports injury. After graduating from school she went to Stanford University. When she was still a freshman, she gave an interview to the college newspaper and stated that she was lesbian. The article got published before she could tell her parents and thus she was 'outed.'
Maddow graduated from Stanford in 1994 with public policy degree. She got the John Gardner Fellowship during graduation. She also got the "Rhodes Scholarship" thereby making her the first openly lesbian or gay American to win it. In 1995, she attended Lincoln College in Oxford and started her postgraduate program. She got her DPhil degree in politics from Oxford University in 2001, with her thesis being 'HIV/AIDS and Health Care Reform in British and American Prisons.' Dr. Lucia Zedner was her supervisor.
Career and Success Story
Maddow entered a contest run by WRNX radio in Holyoke, Massachusetts to find a co-host for the 'The Dave in the Morning Show' hosted by Dave Brinnel. She won the contest and thus landed her first hosting job. She left it to host Big Breakfast for 2 years on WRSI, Northampton, Massachusetts.
In 2004, she joined Air America and began hosting the show 'Unfiltered.' It was cancelled a year later. After the cancellation of the show, Rachel began hosting The Rachel Maddow Show. The 2 hour program featured commentary, news, and interviews with politicians and writers. The shown ended in 2010 when Air America filed for bankruptcy.
Sponsored link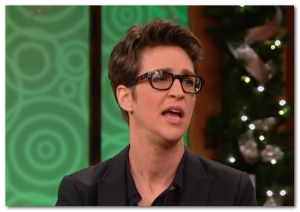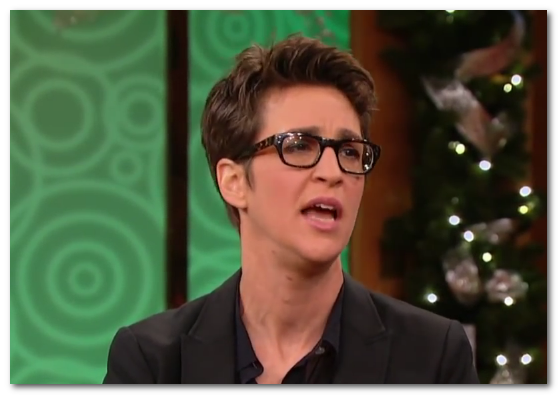 After the cancellation of 'Unfiltered,' Maddow also transitioned into TV and became a fixture and regular panelist on varied TV programs such as The MSNBC news show 'Tucker,' 'The NBC Nightly News,' and 'Countdown.' She then started filling for Keith Olbermann on the show 'Countdown' and for David Gregory who hosted 'Race for the White House.' Countdown became highest rated news show in the age group of 25 to 55 year olds when she hosted it. Olbermann subsequently ranked Maddow as 3rd in 'World's Best Persons' a segment on Countdown and also pushed the bosses at MSNBC to give Maddow her own show.
Eventually in Sep 2008, Maddow started hosting her own show 'The Rachel Maddow Show' which airs at 9 pm on MSNBC to this day. The show replaced "Verdict" which was hosted by Dan Abrams. The Rachel Maddow Show was regularly voted as the highest rated program on MSNBC after its debut; it even topped Countdown. After just a few months, the show's audience doubled. Now, it garners a daily audience of over a million.
Rachel Maddow – Girlfriend
Maddow lives with her partner Susan Mikula, an artist, and their Labrador retriever in an old farmhouse in rural western Massachusetts. The couple moved there in 1999. They also have a home in Manhattan, New York and Maddow divides her time between their two homes.
Maddow met Susan when she was hired by Mikula to do the yard work in her home. At that time, Rachel was doing her doctoral dissertation. The first date of the couple was at a 'Ladies' Day on the Range' event organized by the National Rifle Association.
Trivia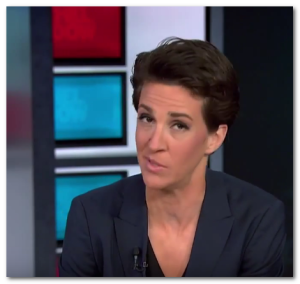 Maddow has stated that she has battled with cyclical depression from the time she hit puberty. It does not adversely affect her work, joy, or energy, but she has to cope with the condition on an everyday basis.
"Drift: The Unmooring of American Military Power" is a book authored by Maddow and published by Crown in 2012.
Rachel Maddow – Net Worth and Salary
She receives an annual salary of around $7 million from the show and has a net worth of about $20 million.
Sponsored link