Piers Stefan Pughe-Morgan, or Piers Morgan, is a British TV personality and journalist currently working as the co-host of ITV's show 'Good Morning Britain' and as Mail Online's US editor-at-large.
Sponsored link
Morgan is a winner of Celebrity Apprentice and a former judge on Britain's Got Talent and America's Got Talent.
Early Life and Career
Morgan was born as Piers Stefan O'Meara on 30 March 1965 in Newick, East Sussex, England, to Gabrielle Georgina Sybille and dentist Vincent Eamonn O'Meara. His father expired when he was only 1 year old and his mother remarried. Morgan subsequently adopted the surname of his stepfather and came to be known as Piers Stefan Pughe-Morgan.
Piers studied at Cumnor House, an independent school from age 7 to 13. He then attended a comprehensive secondary school called Chailey School located in Chailey, in the neighborhood of Lewes, East Sussex, and then the Priory School from 6th form. He enrolled at Harlow College where he studied journalism.
Career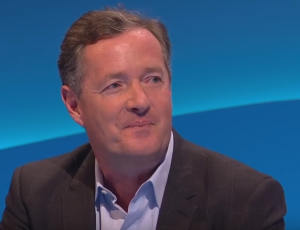 After college, Morgan spent some time working for Lloyd's of London. In 1985, he started working as a reporter for the Surrey and South London Newspaper Group, at the Streatham, the South London News, and Tooting News. He left it when editor Kelvin MacKenzie of 'The Sun' offered him a job as a columnist for 'Bizarre.' Over the years, Morgan worked as a writer and an editor for many British tabloids like News of the World, The Sun, and the Daily Mirror.
When Piers was only 29 years old, Rupert Murdoch appointed him as the editor of News of the World, thereby making him one of the youngest editors of a nationally-circulated UK newspaper in a long time. At the News of the World, Morgan became famous for his forthright and prying style and his almost nil sympathy for the privacy of celebrities. He famously claimed that celebrities cannot and should not be allowed to make use of the media to propagate themselves without being subject to the outcome of the 2-way deal.
Sponsored link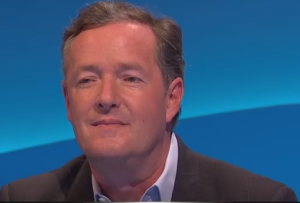 In 2011, Morgan started hosting the show 'Piers Morgan Live' on CNN. It replaced the 9 PM show 'Larry King Live' after the retirement of King. The show was cancelled by CNN in 2014 due to poor viewership.
In 2006, Morgan launched a national newspaper for children called 'First News' in the UK. He is currently the editorial director of this publication. Since 2009, Piers has presented the show 'Piers Morgan's Life Stories.'
Personal Life and Trivia
In 1991, Piers married Marion Shalloe in Hampshire and got divorced in 2008. The couple have 3 sons.
In 2010, Piers married Celia Walden, a feature writer and newspaper columnist and the daughter of George Walden, the former Conservative MP. The couple became parents in 2011.
Morgan is a fan of Arsenal F.C., the English Premier League football club, as well as of cricket. As a youngster, Morgan was a lively fast bowler and has played for Newick, his local side, since 1978.
Piers has authored 10 books, which includes 4 volumes of memoirs.
Piers Morgan – Net Worth and Salary
He earns a salary of $2 million per year and has a net worth of about $20 million.
Sponsored link