Gregory John Gutfeld is an American television personality who is fondly known as "Greg".He is not only a TV personality, he is also an editor, blogger and author. His fame lies in the television shows that he does which includes the Grey Gutfeld show on Fox channel that began airing since May 2015.   He is also known for the books and editorial work. He is one of the co-panelists in the popular political talk show on the same channel called 'The Five'.
Sponsored link
Early life and background
He was born in San Mateo, California, to parents named Jacqueline Bernice, and Alfred jack Gutfeld,  on September 12, 1964.   He completed his education from the Junipero Serra High School and University of California Berkeley, and graduated in 1987 with a B.A in English. His political perspective evolved while he was attending UC Berkeley. Greg's first job after college was an internship at the American Spectator.
Career Achievements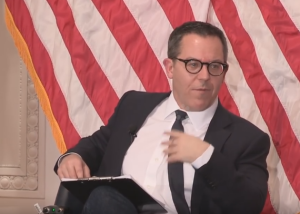 The 1.65 meter tall Gregory started slow but soon took pace in his career. He landed his first full time job as a staff writer at "Prevention" magazine.  He became a staff writer at the Men's health in 1999. Gradually he went up to become the Editor-in-chief of "Stuff". Here he placed a great example of himself as the circulation went from 750000 to 1.2 million. From writing to television Greg appeared in a television sitcom named "Louie" and also does his own show dealing with satirical presentations and pop cultures.
Greg Gutfeld – Wife
Gutfeld resides in New York City with his wife, Elena Moussa. He met his wife first in London where he lived for three years himself. Though raised as a catholic and was an altar boy, he turned an agnostic atheist.
Sponsored link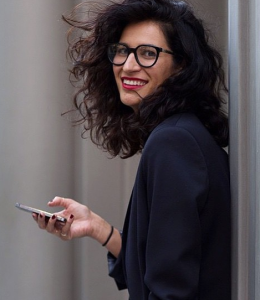 Gutfeld met his model wife from Russia when he was the editor-in-chief of Maxim, UK. He met her in a conference of editors for Maxim, in Portugal, for the first time.  He was awestruck by the model turned photo-editor Elena Moussa, who represented Maxim Russia.  He says, 'I hit on her for three days. I asked her out and finally she consented. And yes, sparks flew and she eventually moved to London with me." They completed ten years of marriage in December 2014.
Greg Gutfeld – Net Worth and Salary
His earnings took a rise after he started his own show.  Greg Gutfeld's salary is $2 million annually and his net worth is $4 million, which includes money from his work on television, articles as well as books.
Controversies
Greg Gutfeld has seen himself being entangled in a few controversies, the recent being the Paris attacks where he gave a scathing message to the media.  He said that armed citizenry is the answer to fighting terrorism in the US.  His pro-gun control whipped a few sentiments.
Books
Greg has written some books that give us a glimpse to his own thoughts. Some of his books are "How to be Right", Not cool, The Hipster Elite and Their War on You. His books are generally satirical and deals with forgotten values, infidelity, and talks about certain political values of survival. There is a hint of sarcasm and wit in his writing with which he tries to persuade the readers.
Sponsored link