Bernard Sanders, or Bernie Sanders, is an American politician, the longest-serving independent in the history of the US Congress, and the current junior US Senator from Vermont. He is running for the Democratic Party nomination for the 2016 US presidential elections.
Sponsored link
Early Life
Sanders was born on September 8 1941 in Brooklyn borough, New York City, to Eli Sanders and Dorothy Glassberg. He went to the elementary school at P.S. 197 and later attended the James Madison High School. After graduating from school, Bernie enrolled at Brooklyn College in 1959 but transferred to the University of Chicago a year later, eventually graduating in 1964.
As a student at the university, Sanders actively worked for the Congress of Racial Equality as an organizer for civil rights protest and for the Student Nonviolent Coordinating Committee. He was also a 'Young People's Socialist League' member. He took part in the 1963 March on Washington for Jobs and Freedom, which is well-known for the 'I Have a Dream' speech of Martin Luther King, Jr.
Career
Sanders became a member of the Liberty Union Party, settled in Vermont in 1968, and began his political career by unsuccessfully running for Governor of Vermont and US Senator on the Liberty Union Party ticket in the early and mid-1970s.
He quit the party in 1979 and started working as a director and writer at APHS/American People's Historical Society, a nonprofit organization. He ran for the mayor of Burlington in 1981 as an independent and got elected by defeating the 6-term Democratic incumbent. He got reelected as Mayor 3 more times.
In 1990, Sanders got elected to the U.S. House of Representatives from Vermont's at-large congressional district. He remained a congressman for 16 more years. He founded and chaired the Congressional Progressive Caucus in 1991.
In 2006, Bernie got elected to the US Senate. He gained national recognition after his filibuster of 2010 against the Bush tax cuts proposed extension. He won the 2012 re-election by getting nearly 71 percent of the popular vote.
In April 2015, Sanders launched his campaign to seek the Democratic Party's nomination for the 2016 US presidential elections.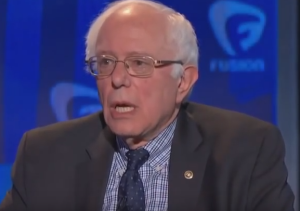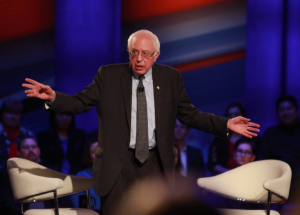 Sponsored link
Views of Bernie Sanders
As a progressive democratic socialist politician, Sanders has been an opponent of the Iraq War; a supporter of the policies of Europe's social democratic parties and Scandinavian countries; against income inequality, racial discrimination in the US criminal justice system, varied trade agreements, and mass surveillance policies like the NSA surveillance programs and the USA PATRIOT Act; and for campaign finance reform, universal healthcare, climate change reforms, parental leave, tuition-free public college, expansion of social security, and LGBT rights.
Personal Life
Sanders married Deborah Shiling and divorced her in 1966. In 1969, Levi Sanders, his son, was born to Susan Campbell Mott.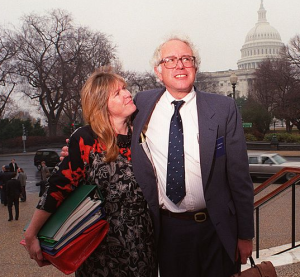 He married former president of Burlington College Jane Driscoll (O'Meara) in 1988. He has 3 stepchildren with her.
Bernie Sanders – Net Worth
As per the US financial disclosure reports, Bernie's net worth is valued at about $530,000. These reports do not require presidential candidates to disclose value of properties held by the spouse, personal homes, and other kinds of assets. Also, it is normal for most politicians to transfer assets to their spouses. Hence, such reports may not offer a correct picture of the true net worth of Sanders. The net worth of Bernie has been calculated using the value of his Vermont condominium, his salaries as a Mayor, a Congressman, and a Senator, and his varied investments.
Bernie Sanders – Young Pictures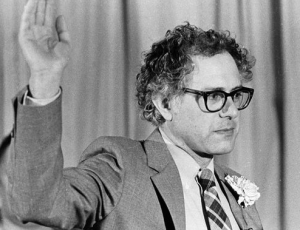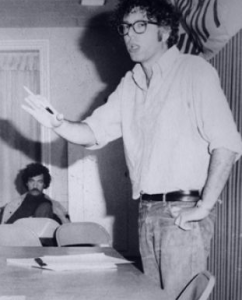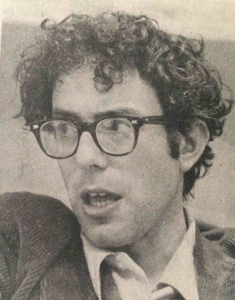 Sponsored link