Kevin Systrom is the co-founder and CEO of Instagram.  He was born on December 30, 1983 in Holliston, Massachusetts.  While his father Douglas is the VP (Human Resources) at TJX Companies, his mother works as a marketing executive at Zipcar.
Sponsored link
Kevin studied at Middlesex School in Concord, Massachusetts where he was interested with computer programming.  He graduated from Stanford University with a Bachelor's degree in engineering and management science in 2006.  The University has a highly respected Mayfield Fellows Program and Systrom was one of the 12 people selected in this program.  The fellowship resulted in Kevin doing an internship with Odeo, which later gave way to Twitter, as you can read from Jack Dorsey's story.
Kevin Systrom's career rise
Kevin began working with Google as an associate product marketing manager, where he worked on Gmail, Google Calendar, Google Reader and other products. He worked with the company for two years.
How the idea of Instagram was born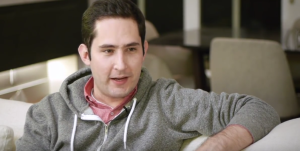 After leaving Google, Kevin began working in a small company called Nextstop. This company was a location-related company founded by ex-Google employees. While working with the company, Kevin became familiarized with the idea of location check-ins and social games to be played online.  He created a prototype called Burbn and quit his job to concentrate on the venture full-time. He even got $500,000 seed funding from companies like Baseline Ventures and Andreesen Horowitz.  Meanwhile, Nextstop was acquired by Facebook.
Sponsored link
Along with Mike Krieger , Kevin began to adding more features to Burbn, a HTML 5 based check-in service. This would make the users check in online to place they were visiting, even make plans of future check-ins,  post photos, hang out with friends and get points for using the site.  After going through the site for a few months, Systrom and Krieger felt that they were having too many things on the plate and the venture needed laser-like focus.  So instead of making the service complicated, they decided to focus only on one aspect – photo-sharing.  This led to the birth of Instagram.
The success of Instagram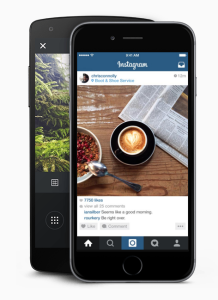 Instagram was launched on October 6, 2010 and within a month it got 1 million users. The site began riding a popularity wave and within a turn of year, it already had 10.5 million users. Instagram is a combination of the words 'instant' and 'telegram'.
On April 2012, Facebook bought Instagram for $1 billion in stock and cash, and 13 employees. The deal landed Systrom with a cool $400 million, based on his ownership percentage in the business.  Mark Zuckerberg, Facebook CEO maintained that Instagram will continue to grow as an independent entity and Systrom held on as the CEO of Instagram.
Instagram in 2015,  is the fastest growing social networking company, growing even more popular with the 'selfie' culture captivating the fancy of billions.
 Kevin Systrom – Girlfriend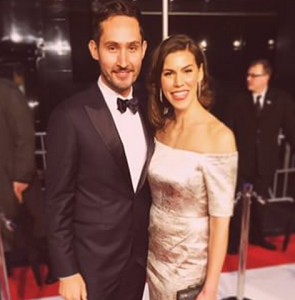 He can be considered one of the tallest CEOs in the world with a height of 6 feet 5. His girlfriend's name is Nicole Schuetz. She has been with him through their Stanford days.
Kevin Systrom – Net Worth
His net worth is $380 million.
Sponsored link