Kevin Wayne Durant is a qualified basketball player from America and plays as a free agent. He has played in small forward position for OCT (Oklahoma City Thunder) formerly known as Seattle Supersonics. He had won an award called the 'NBA Most Valuable Player Award'. He had also won The 'NBA rookie of the year Award' and four NBA scoring titles. An Olympic gold medal winner, he was selected to six All-NBA teams and 7 All Star teams.
Sponsored link
Early Life and Background
Kevin Durant was born on 28th September, 1988 in Washington D.C to Wanda and Wayn Pratt. His father abandoned the family soon enough and little Kevin was raised by his mother and grandmother Barbara Davis. Durant has a sister Brianna and two brothers Rayvonne and Tony. During his growing up days, he wanted to play for Toronto Raptors. This team included his favorite player Vince Carter. Initially he played Amateur Athletic Union (AAU) basketball for various teams near Maryland area. He was teammates with future basketball players of NBA, Greivis Vasquez, Michael Beasley and Ty Lawson. At that time, he started wearing number 35 jersey to show respect for his AAU Coach, Charles Craig. This was because his coach was murdered at that age.
Durant played for two years at National Christian Academy and a year in Oak Hill Academy. For his senior year, he shifted to Montrose Christian School. Kevin enjoyed playing video games in his free time. He is very close to his mother and this is shown in the movie 'The Real MVP: The Wanda Pratt Story'. Durant is a Christian and goes to church before every game. He has religious tattoos on his stomach, back and wrist.
Height trivia
Kevin Durant stands tall at 6 feet and 9 inches. However, there have been reports that he has claimed that his height is actually 6 feet 11 inches.
Career
Kevin got selected with overall pick in the NBA draft of 2007 by the famous Seattle Supersonics. After Durant's second season, the Supersonics changed their location from Seattle to Oklahoma City, now known as the 'Thunder' and changed their color to blue, yellow and orange. This team drafted the guard Russell Westbrook, who formed an all-star combination with Durant in the later years. During the 2009-2010 seasons, he was selected to his very first NBA All-star game.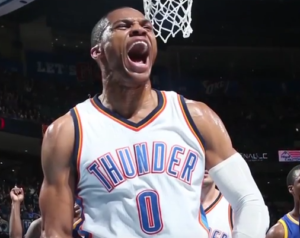 Sponsored link
In the year 2010-11, Durant announced that he signed a contract of five years' extension with the Thunderbolt. This contract was for around $86 million.  In the year 2014, he was diagnosed with Jones fracture on his right foot. Due to this, he was ruled out six to nine weeks and missed 17 games for 2014-15 seasons. On July 2016, he announced his contract with the Golden State Warriors.
Kevin Durant – girlfriend

He got engaged to Monica Wright in 2013, but the engagement broke off due to reasons best known to them.
Controversy
On July 5, 2016, announced that Kevin Durant was signing up with Golden State Warriors, reportedly because of differences with Russell Westbrook. This 2 year contract costs $54.3 million.
Kevin Durant – Net Worth and Salary
The flamboyant basketball player has a net worth of $120 million which is bound to rise thanks to the lucrative contract with Golden State Warriors. The two-year contract gives Kevin Durant an annual salary of approximately $27 million each year, with the base salary being $26,540,100. The two-year contract is for 54,274,506
House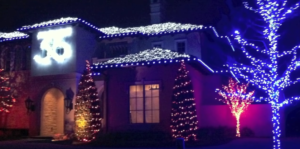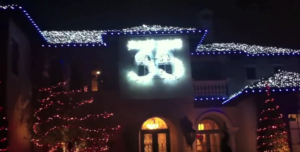 Among a few properties that he owns, Kevin Durant owns a home in Oklahoma, which he bought in 2011. At that the time, the value of the house was $1.8 million. The sprawling house is still modest compared to richest sports personalities.  He put the house on sale in 2013 and announced his decision to reside in Deep Deuce (downtown)
Sponsored link