Kelly Maria Ripa is an American talk show host, actress, presenter, and TV producer. From 1990 to 2002, she played the role of 'Hayley Vaughan' on the TV soap 'All My Children.' She is currently in news for co-hosting the syndicated talk show "Live! With Kelly and Michael." Other acting roles that brought her fame include the TV show 'Hope & Faith' where she enacted the role of Faith Fairfield. Along with her husband Mark Consuelos, Ripa also co-owns "Milojo," a production company based in New York.
Sponsored link
Early Life and Education
Ripa was born on 2nd October 1970 in Stratford, New Jersey to Joseph Ripa, a bus-driver, labor union president and since 2009 June, the Democratic Camden County Clerk in New Jersey, and Esther Ripa, a stay-at-home mother. The family has no connections in the media and Kelly was the first in the family to become an actress. The beauty of Irish and Italian descent was given a Roman Catholic upbringing. She plays the piano, attended ballet lessons from the age of 3 years, and she can sing well; she has said that she may not be as great a singer as Barbra Streisand, but she can definitely carry a tune!
Ripa attended the Voorhees Township's Eastern High School, became a cheerleader, and eventually graduated from it. Her drama teacher from school believed that Ripa was a natural actor and performer and was the one who encouraged Ripa to try her hand at acting. Kelly has stated that she owes her career to her drama teacher. After acting in the play 'The Ugly Duckling' when in her senior year, Ripa started getting offers for roles in local theater productions. She enrolled for a course in psychology at the Camden County College, but soon left it and moved to New York to pursue an acting career.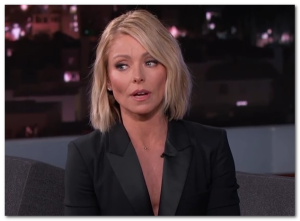 Career
Ripa started her acting career by going gigs for local TV channels. In 1986, she got her first exposure to national TV after appearing as a regular dancer on the show 'Dancin' On Air' and later in 'Dance Party USA.' Initially, at that time, Ripa wanted to be a newscaster and hence did many cast news reports.
Ripa's first major role as an actress came in 1990 when was offered the role of Hayley Vaughan in the TV show 'All My Children.' She went on to play the role of the troubled party girl for 12 years before finally ending her stint on the soap in the year 2002. However, in 2010, she made a reappearance for 2 episodes as part of the soap opera's fortieth anniversary celebrations.
After Kathie Lee Gifford retired from the TV talk show 'Live! with Regis and Kathie Lee,' the producers of the show started holding on-air auditions for a replacement. On February 5, 2001, Ripa was officially announced as the replacement host. The newly titled show 'Live! with Regis and Kelly' was a hit with the young audience and garnered an average viewership of nearly 6 million people on a daily basis. Viewers were fascinated by the excellent chemistry between Ripa and Philbin, and their interviews, banter, and conversations about NYC, personal lives, and family kept the viewers hooked for many years to come.Philbin retired from the show in 2011. Ripa then became the head of the show, and Michael Strahan was selected as the new co-host after several on-air auditions. The show was later renamed as 'Live! with Kelly and Michael.' The talk show won the first "Daytime Emmy Award for Outstanding Talk Show" in 2012.
In September 2003, Ripa started playing the role of Faith Fairfield in the TV show 'Hope & Faith' thus venturing into primetime. Her role as an 'unemployed star of soap operas' was greatly appreciated. The show was aired for the final time in May 2006, and Ripa declared that it was very hard work and that she never wanted to do that again.
Ripa has also worked in several feature films such as Marvin's Room, The Stand-In, and Fly Me to the Moon. For 'The Stand-In' Ripa won the award for best actress at the 'New York International Independent Film and Video Festival.'
Ripa and her husband founded a production company called Milojo in 2007. The company has been highly successful and has produced 'The Streak,' an Emmy-nominated feature documentary; the movie' Off the Rez' which was showcased at the Tribeca Film Festival; varied non-scripted series for Discovery Channel such as Masters of Reception and Homemade Millionaire; and the viral short film 'The Bensonhurst Spelling Bee.'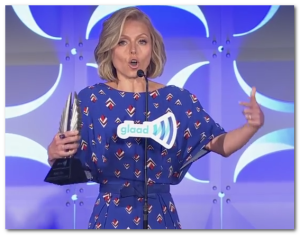 Sponsored link
Personal Life and Trivia
Ripa is married to actor Mark Consuelos who was her co-star in the show 'All My Children.' The couple has three children Michael, Lola, and Joaquin after whom they named their production company 'Milojo.' Ripa has stated that she prefers being a mother to her children rather than being their friend.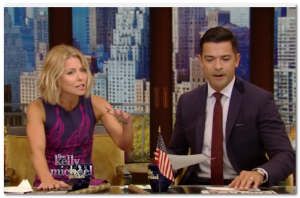 Ripa previously co-owned a large penthouse in NYC which was put up for sale in Jan 2013 for $24.5 million.  Finally after selling it for $20 million, the couple  bought  a $27 million town house property on the Upper East Side.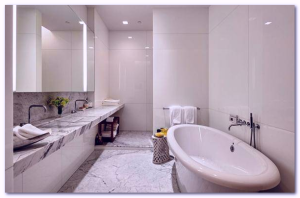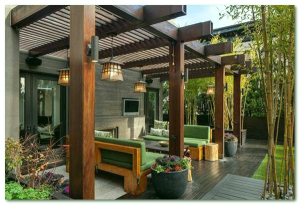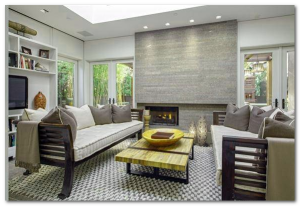 Ripa has worked as a successful and valuable spokesperson for many companies like TD Bank, 7 Up, Tide, and Pantene. She now works mainly with Rykä and Electrolux.
Kelly actively participates in creation of 'The Kelly Ripa Collection' which is an active wear line that gains inspiration from the fitness regime of the petite beauty.
Kelly actively supports ovarian cancer causes and has regularly raised money for 'Ovarian Cancer Research Fund/OCRF.' She hosts a fundraising event every summer called Super Saturday; in 2011 she helped raise funds in excess of $3.5 million for OCRF. She also supports MADD/Mothers Against Drunk Driving.
Kelly Ripa – Net Worth and Salary
The current net worth of Kelly is estimated to be about $75 million and she draws an annual salary of $20 million dollars. The 5 ft 2 in beauty has often been featured in the list of 'most powerful people' on the media industry.
Sponsored link