Katy Perry (full name Katheryn Elizabeth Hudson) is an immensely popular singer, song-writer and actress. She is the third highest paid celebrity for 2015, according to figures put forth by Forbes, trailing only behind sport-stars Floyd Mayweather and Manny Pacquiao.
Sponsored link
With an income of $135 million, she has even upstaged rivals like Taylor Swift, Lady Gaga and Beyonce for that year. She is the recipient of many awards, including three Guinness World Records to her credit.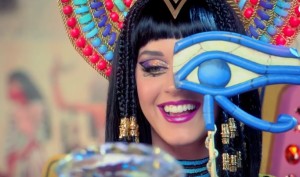 Early life
Katy Perry was born in October 25, 1984 in Santa Barbara, California. Her parents are Pentecostal pastors; she has a throwback on German, English, Irish and Portuguese ancestry. She also has an older sister called Angela and a younger brother, David. She was brought up in a religious environment, as she moved with her parents across the country, as they set up churches and conducting sermons. The family didn't have the best of financial times, depending on food banks and food stamps for themselves and the congregation.
Perry was brought up in the culture of gospel music; secular music was not encouraged in her home. Since she turned out to be a good singer, her parents asked her to sing regularly in the church from the age of 9. She continued singing in the church all the way till she was in her late teens. At that time, she had also begun taking dance lessons too. She even studied Italian opera in Santa Barbara. Her ability to sing well got rock artists Jennifer Knapp and Steve Thomas interested, and they got her to Nashville so that she could look at singing as a career prospect.
Katy Perry – Childhood and Teenage Pictures
Career Rise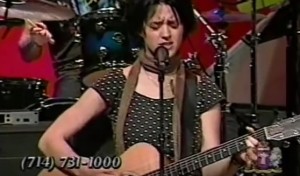 Perry signed up with Red Hill Records and created her first album, a gospel record with the title 'Katy Hudson'. She even tried promoting it, but the album didn't really do well and fizzled away. She moved away from gospel music and decided to concentrate on secular music. She moved to Los Angeles and started writing songs for producer Glen Ballard. She adopted her stage name Katy Perry, which is actually her mother's maiden name.
She faced lots of disappointments along the way including being dropped from Columbia Records and The Island Def Jam Music Group. She finally bagged a recording contract in 2007, with Capital Records expressing an interest in her.
Fame finally came knocking on her door when her single 'I Kissed a Girl' in 2008, turned out to be controversial and popular at the same time. The second album 'One of the Boys' had the song 'Hot 'n' Cold' which made her exceedingly popular. The third album 'Teenage Dream' (2010) was more a foot-tapping disco-based venture and had songs like 'The One That Got Away', 'California Gurls' 'Firework ' 'Last Friday Night' and 'Teenage Dream'.
Teenage Dream broke many records including being the first-ever album by a female artist to have five songs directly in the list of Billboard Hot 100 list; second only to Michael Jackson's Bad. Perry relaunched Teenage Dream – The Complete Confection in 2012 with two more chart-toppers 'Wide Awake' and 'Part of Me'.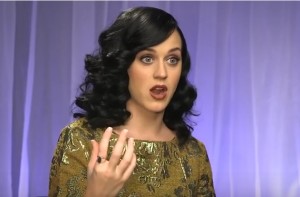 In 2013, Katy Perry released her fourth album Prism which is a mix of dance and pop. Two singles ' Roar' and 'Dark Horse' enjoy high number of YouTube views. While Taylor Swift's songs are basically introspection based, Katy Perry songs are more on the route of empowerment and high self-esteem.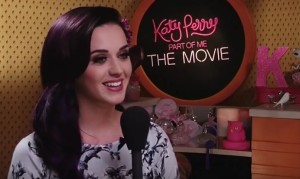 Social Media presence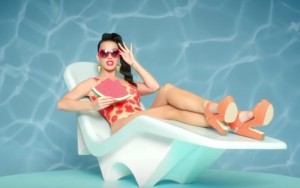 Katy Perry is the queen of social media when it comes to fan following. She surpassed Justin Bieber as the most followed person on Twitter. By 2015, she created a Guinness World Record for the highest number of Twitter followers (more than 70 million). One of the reasons for Katy's popularity in the social media is because she interacts with her fans on a regular basis, sharing her quirks, imperfections and eccentricities along with pictures, both glamorous and candid ones.
Height, Weight and Public Image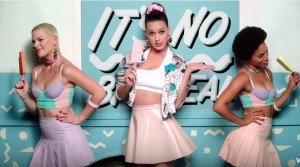 Sponsored link
Katy Perry is 1.73 meter (5 feet 8 inch) tall and weighs an average of 59-60 kgs.
Katy Perry enjoys the twin image of a sex symbol as well as a buddy to hang out with. Her style quotient is a mix of vivid colors and humor. She says that she exudes multi-personality disorder from the clothes that she wears.
Katy Perry –Awards and Achievements
She has won five MTV Music Awards, five American Music Awards and 14 People's Choices Awards. She is also the proud owner of three Guinness World Records. The music video 'Dark Horse' is the first video by any female artist to cross 1 billion views on Vevo.
Katy Perry – Husband and Boyfriend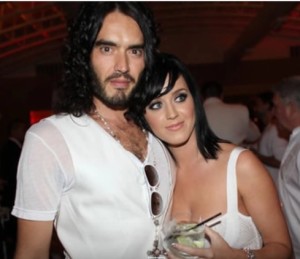 Katy Perry married comedian Russell Brand on October 23, 2010 after dating him for a few years. The marriage was held in Rajasthan, India. Brand however, announced at the end of the following year, that they were divorcing. The reason was blamed on the two not having time for each other due to their busy schedule and her non-interest in having children at the time. Admittedly, Katy was shocked after the divorce announcement. Katy claimed that she had even contemplated suicide after the incident. A documentary in 2015 showed that Brand had issues with her rising popularity as well. The marriage ended in 2012.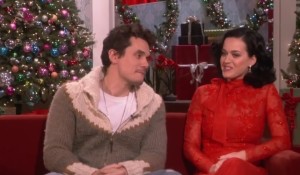 Katy is now in relationship with singer and producer John Mayer.
Katy Perry – House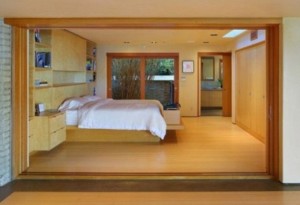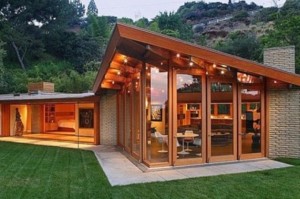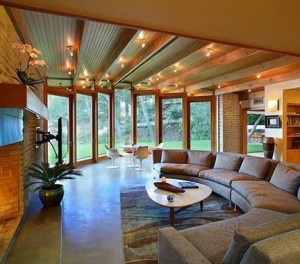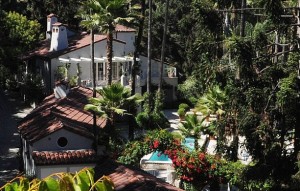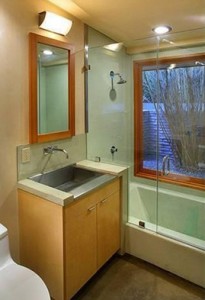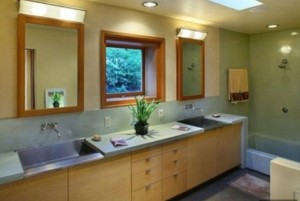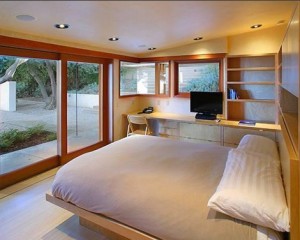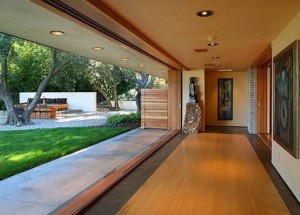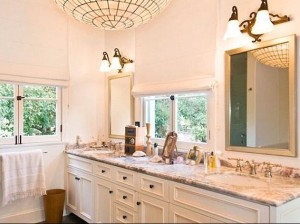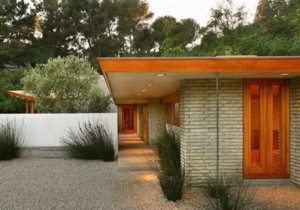 She stays in her $6.5 million home in Hollywood Boulevard, Los Angeles. It is a 8835 square feet home which includes a 3-story main home, a guest house, a patio with swimming pool and great outdoors. She even spent $1 million extra on the remodeling of the home.
Katy Perry – Net Worth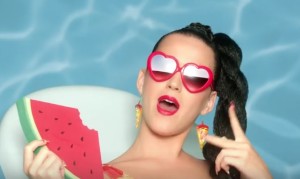 She is the richest entertainer and the third richest celebrity of 2015, just behind the two sport star-boxers Floyd Mayweather and Manny Pacquiao. As one would recall, Mayweather and Pacquiao earned $300 million and $160 million respectively in 2015 for their much-hyped boxing bout.
Katy Perry earned $135 million in 2014- 2015, primarily from her Prismatic World Tour. She earned $2 million per city for 126 shows, 75 of which were outside the USA, including Australia and China. Some of the other source of monies included merchandise sales, pictures on Covergirl, Claire's Coty and her themed mobile game. She averaged $20 per head on sales from merchandise during the tour which is four-times more than the industry standard.
Since the past five years, Katy Perry has amassed $300 million in earnings from her music and music-based sales. She has sold more than 11 million albums and 81 singles since her lackluster debut as Katy Hudson, in 2003.
Compared to Katy Perry's earnings in 2015, Taylor Swift was just $80 million, Lady Gaga $59 million and Beyonce $54.5 million.
Katy Perry's net worth is $250 million.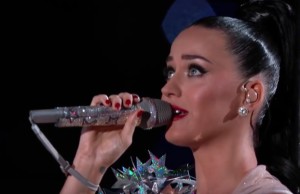 Katy Perry – Salary and Earnings
On an average, Katy Perry earns $40 million a year, with her monthly salary coming to $3,343,500.00. She earns an average of $800,00 per week and $165,000 per day.
Sponsored link