Katrina Kaif is one of the most popular Bollywood actresses, known for her ravishing beauty and box office successes . She is also one of the highest paid among Indian female celebrities. Born on July 16, , the 1983, the 31 year old was born in a family of eight siblings (including her), in Hong Kong. Her mother is an English lawyer and charity person, called Suzanne Turquotte, while her father Mohammed Kaif is a Kashmiri Indian, doing business in Britain.
Sponsored link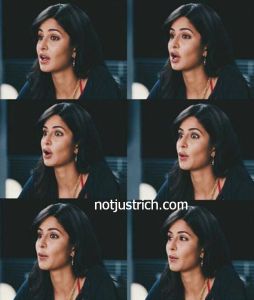 Katrina Kaif has six sisters, three older ones called Stephanie, Christine, Natasha and three younger ones called Melissa, Sonia and Isabel (who is a model). She also has an elder brother called Michael. When Katrina was a child; her parents divorced and her father moved to the US. As a child, Katrina moved with her family to several countries including China, Japan, Poland, Belgium, Switzerland, France, Hawaii and England. She was homeschooled in London before relocating to India with her mother.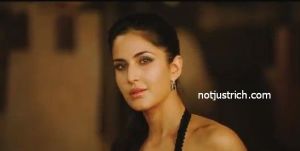 Modeling career and debut in Bollywood
Katrina who started modeling since she was in her teens, gave a shot at a beauty competition in Hawaii, bagging her first ad campaign for a jewelry brand. She soon became a regular fixture at London Fashion Week, inviting the interest of Kaizad Gustad, London-based movie maker. He signed her for Boom (2003) which starred the likes of Amitabh Bachchan, Gulshan Grover, Padma Lakshmi and Madhur Sapre. The movie flopped but Katrina started doing modeling actively in India, doing ramp shows at India Fashion Week, modeling for Kingfisher Calendar and endorsing brands like Samsung, Fevicol and Coca Cola. Katrina Kaif did a Telugu film called Malliswari(2004) with Venkatesh, which did good business. This was followed by her bagging a minor role in the movie 'Sarkar' (2003) followed by her first big Bollywood hit 'Maine Pyaar Kyun Kiya' (2005)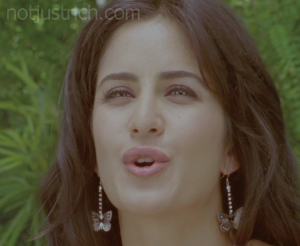 Turning point in her career and box office revenues
Katrina Kaif experienced consistency in the form of hits when Partner (2007) became a hit. She associated with Akshay Kumar to deliver back to back commercial hits in the form of Welcome, Singh is Kinng and De Dana Dan. Katrina Kaif's biggest blockbusters include New York (2009), Ajab Prem Ki Ghazab Kahani (2009), Zindagi Na Milegi Dobara (2011), Ek Tha Tiger (2012), Dhoom 3(2013) and Bang Bang!(2014). Dhoom 3 is the biggest Bollywood blockbuster ever in terms of revenue INR 542 crore (US$88 million), while Bang Bang earned INR340 crore (US$55 million). Katrina Kaif-starrer with Salman Khan 'Ek Tha Tiger' earned INR320 crore (US$52 million) worldwide.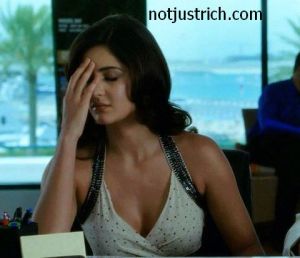 Age
There has been a considerable buzz about what Katrina Kaif's real age is. While IMDB and many other sites list her birth year as 1984, Katrina Kaif said in an interview that she was 8 years old when the Berlin Wall fell (1989), which makes her birth year as 1981. Deepika Padukone had said in a talk-show that she would like to see Katrina's passport. Well, well.
Career-best performances
Katrina Kaif's career best performance is in New York, followed by Zindagi Na Milegi Dobara and Raajneeti.
Affairs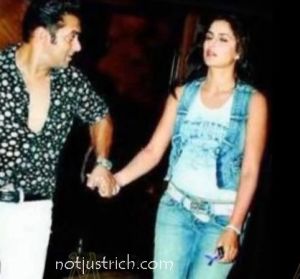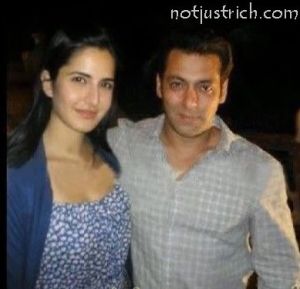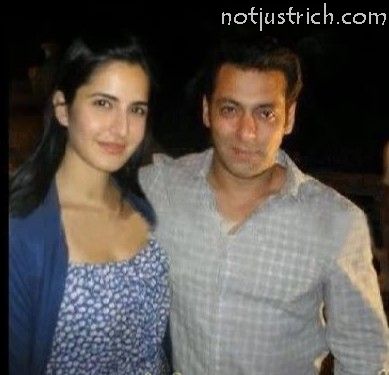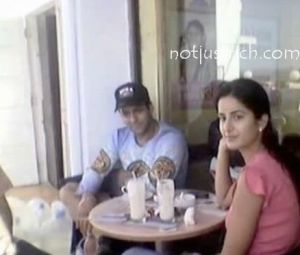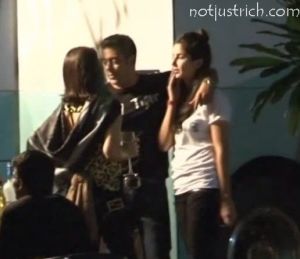 Katrina Kaif's first boyfriend from the time she entered Bollywood, was Salman Khan. The two were together since 2003 before the couple parted amicably in 2010. Katrina still regards Salman as her close friend and credits him for offering support and guidance. She went on to quote, "Salman has had the biggest impact on my life."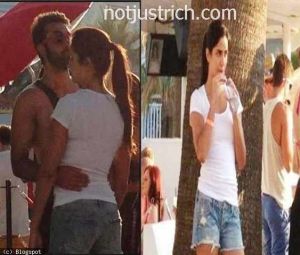 Sponsored link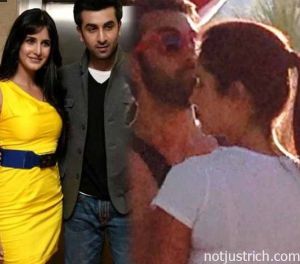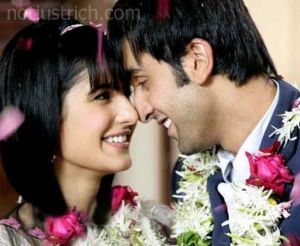 Katrina Kaif's current boy-friend is Ranbir Kapoor. The two were photographed holiday in Ibiza and the pictures were leaked by a magazine. Katrina voice the leak as a breach of privacy but the media began to float stories of the relationship between Ranbir and Katrina. The two have been spotted together on various occasions with the media hinting on the marriage between the two, in the near future.
Katrina Kaif's Net Worth
Katrina Kaif is the only woman to be featured in the Forbes India list of the Top 10 richest Indian celebrities. With a net worth of $10 million (INR 637.5 million) she is a benchmark both in wealth and beauty. Known for her flawless skin, curvy figure and beautiful hair, Katrina Kaif had been voted the 'sexiest woman in the world' by FHM India for five consecutive years, from 2008 to 2013. She was also the 'Most Desirable Woman' in 2010 according to the results of a poll in 2010, while bagging the second position for the same from 2011-2013.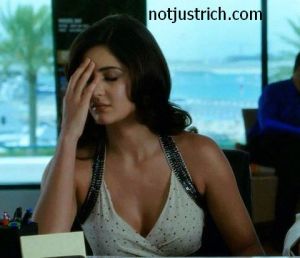 Brand endorsements
Katrina Kaif is the first Indian celebrity to have a Barbie doll created in her own image. She is also one of the highest brand endorsers, who receives anywhere between US$800,000 to US$980,000, for campaigning top-line brands like L'Oreal, Slice, Panasonic, Lux, Nakshatra and Choc On.
House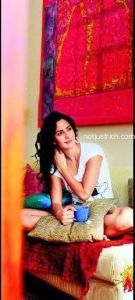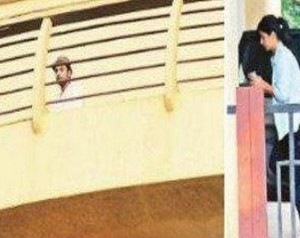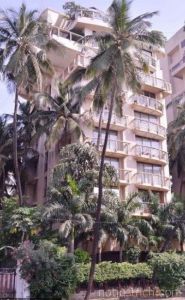 Katrina Kaif has bought a property in London. Since she is a British citizen, she works on a visa basis in India. Katrina Kaif has a 3 BHK flat in Guldev Sagar on Waterfield Road, Bandra. She was seen checking a new home with her boyfriend Ranbir Kapoor, a regal apartment in Silver Sands Building, Carter Road, Mumbai.
Cars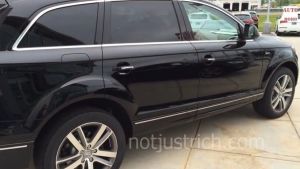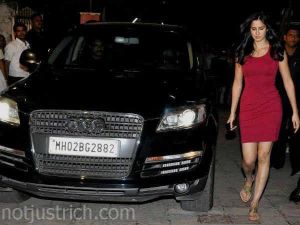 Katrina Kaif owns two cars, an Audi Q3 and an Audi Q7.
Family Photos of Katrina Kaif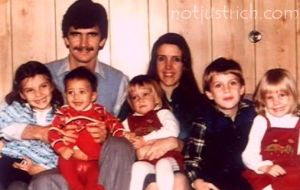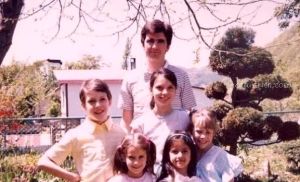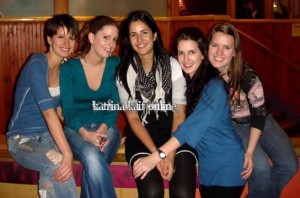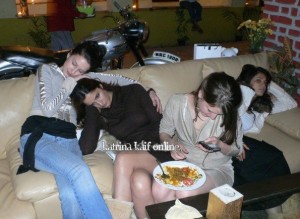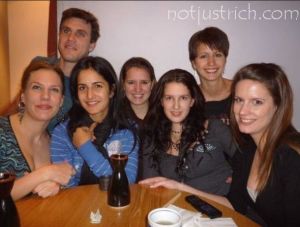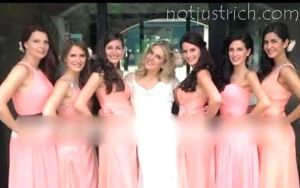 Sponsored link