Anil Ambani is one of the wealthiest businessmen and investors in India. He chairs the Reliance Group which includes Reliance Power, Reliance Communication, Reliance Capital and Reliance Infrastructure. On 2002, after the death of his father, Anil took over Reliance Group.
Sponsored link
Early Life
Anil Ambani was born on 4th of June 1959. His hometown is in Mumbai. His father Dhirubhai Ambani founded Reliance Industry. Anil's mother is called Kokilaben Ambani. Anil's brother Mukesh Ambani, the MD and chairman of Reliance Industries, is the richest person in India. Apart from Mukesh, Anil has two sisters, Nina Kothari and Dipti Salgaonkar.
Once he was done with his former education, he joined B.C College to pursue his bachelor degree in science. After he received his bachelor degree, he joined Wharton School, Pennsylvania, from where he did  his MBA.
Career
It was only expected that after completion of his MBA program Anil will join hands with his father. He came back to India to join his family business in 1983.  He worked as the co-CEO of the company. He originated many financial innovations in India.
Since the time he has taken over the company, Reliance has grown in every aspects. His dynamic leadership has helped the company gather $2 billion from the foreign market.
The famous 100 year Yankee Bond has been inaugurated under his leadership. With his brother by his side, he took the brand Reliance to towering heights. Due to his brilliance and dynamic personality, he is also considered as a skillful communicator and a financial wizard.In 2004, he got the support of Samajwadi Party. He has been selected as an independent member of the party.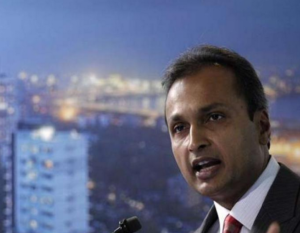 Apart from his political and business career, Anil has served as an investor. He is a well-known sponsor in the entertainment industry. In 2005, he took over Adlabs Films. Later he renamed it as Reliance Mediaworks. Since then he has produced many movies under the banner.
Due to his close connection with the film industry, he has been linked with many Bollywood personalities including Amitabh Bachchan. He also has a close connection with Subrata Roy. Being a charismatic leader has succeeded in winning many awards. He was honored with MTV Youth Icon Award in 2003. He also received the CEO of the year award in 2004.  He is also one of the few business leaders who is extremely health conscious.  ]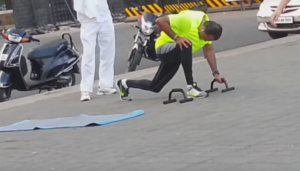 Anil Ambani is also known to participate in marathons. The charismatic businessman also heads Reliance Health, known for the famous 'Kokilaben Dhirubhai Ambani Hospital'.
Sponsored link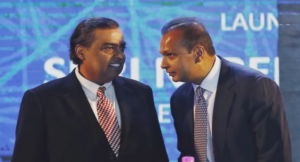 Anil was involved in a severe argument with his brother over the supply of gas. This dispute ultimately led to a split between the two brothers in 2006. Anil launched his own company Anil Dhirubhai Ambani Group. By 2009, Anil Ambani won the court case.  The Bombay High Court stated that Reliance Natural Gas, a company owned and controlled by Anil Ambani should receive gas controlled by Mukesh Ambani, at almost half the price of what the latter originally intended to sell.
Wife and Children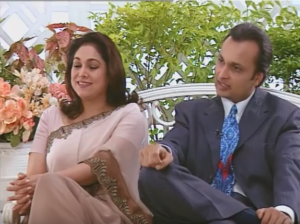 Anil Ambani is married to former Bollywood actress Tina Munim. They have two sons Anshul Ambani and Anmol Ambani.
Anil Ambani – Net Worth
Anil Ambani's net worth as on 2016 is $3.1 billion. He is the 25th richest person in India.
House
Anil lives with family in a luxurious residence in Cuffe Parade. It is a 17 story building.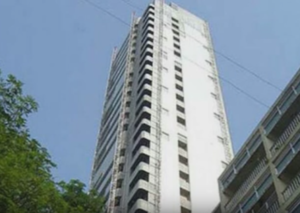 His other home which is still under construction is located in Pali Hill. The budget of this house is estimated Rs 5000 crore.
Sponsored link