Julie Banderas is a Fox News Channel reporter and anchor. While serving in her position as a New York based correspondent for FNC, she has earned a lot of respect for her in-depth presentation of information and situations as well as backlash from some fans especially when she expresses her own opinions on touchy issues. She won an Emmy in 2004 for her outstanding coverage of Republican National Convention.
Sponsored link
Early life
Born Julie Bidwell on September 23, 1973, she is the daughter of Howard and Fabiola Bidwell. Her father is a retired engineer who at the time ran a accompany that designed and manufactured of wall panels. Julie has a sister called Melisa.
After completing high school in Connecticut, she joined Emerson College in Massachusetts where she completed her Bachelor of Science degree in Broadcast journalism degree.
Career rise
Banderas has worked for various broadcasting firms. Upon graduation, she joined Boston's WLVI-TV. After a while, she moved to Harrisonburg, Virginia, for a job as a local news anchor at WHSV TV. She then moved to WBRE-TV in Wilkes-Barre, Pennsylvania. From here, she also served at WNYW and WFSB-TV in New York and Connecticut respectively.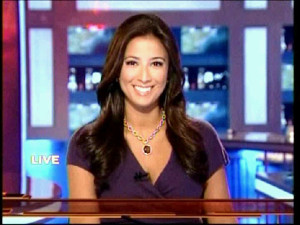 The year 2005 arguably made the biggest turn in Julie's career when she joined Fox News Channel. In 2006, her infamous live clash with Shirley Phelps- Roper, the ex-spokeswoman with Westboro Baptist Church, gave her international media attention. By 2008, she became the anchor for Fox Report Weekend.
Her main role in FNC (Fox News Channel)  is to provide correspondence for the New York region. She also holds the position of a rotating anchor for Fox Report which airs at 7pm Eastern Time on Saturdays, and America's News HQ which happens at 1 pm, same day.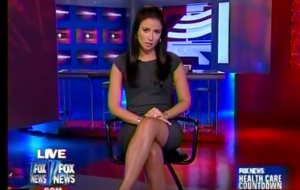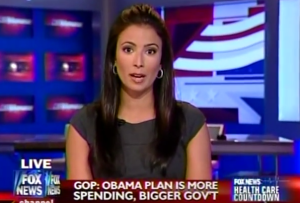 Julie brings life to each of her presentations. During the 2005- 2006 Atlantic hurricanes which claimed nearly 4000 lives, she furnished the world with live coverage of the happenings in major regions.
Many viewers followed her story on Natalee Hallaways, a high school student who mysteriously disappeared on a school trip in 2005 and has not been found to date. Another special case report that she was also engaged with is that of the gruesome murder of a nine year old girl, Jessica Lunsford, by a previously convicted offender.
Sponsored link
Banderas was also there during the inauguration of Pope Francis in 2013. In addition to reporting, she contributes to various health and wellness blogs.
Julie Banderas – Husband and Children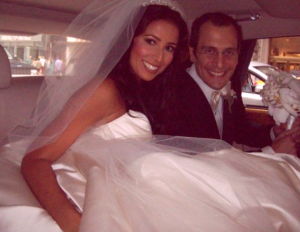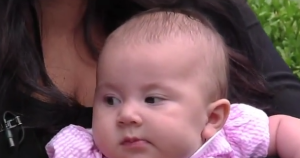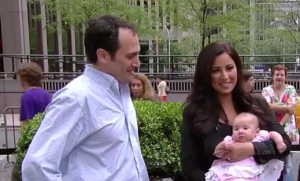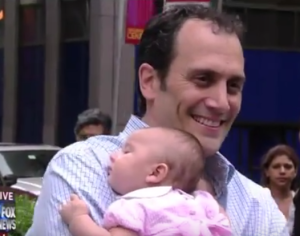 She is married to Andrew Sansone with whom she tied the knot in 2009. Sansone is the founder of two big media companies, Concrete Media and Big apple Channel. The first daughter Addison Melissa was born in 2010. While the second daughter Avery Julie, was born in 2012. The family resides in New York City.
Julie Banderas – Controversies
Like most media personalities, Julie Banderas is not short of controversies. In 14 December 2014, she posted through her twitter handle, @JulieBanderas, that she almost engaged in a catfight with her neighbor for threatening Julie's 2 year old daughter. Once, she also received nasty tweets from some of her fans after she defended gays on TV, but she stood her ground.
At the beginning of 2015 when a Fox News reporter gave out inaccurate information about existence of Muslim No Go Zones in the US, Julie apologized many times to the audience as if it was her personal fault.
Julie Banderas – net worth and salary
Julie Banderas earns $600,000 dollars per year and her net worth is approximated at $12 million.
Sponsored link