She was first noticed in the 1990 block buster cinema "Pretty Woman" and a pretty woman she still remains. With the flash of that million dollar smile she swept the world off their feet. She is the ultimate diva and the symbol of sensuousness and femininity of the 21st century; she is the vivacious Julia Roberts.
Sponsored link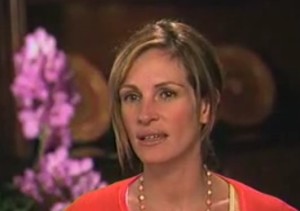 Early Years
Julia Roberts was born on 28 October, 1967 to her American parents, mother, Betty Lou Bredemus and her father, Walter Grady Roberts. Since her mother was a Roman Catholic and her father was a Baptist, she was raised a Catholic. Her other family members are her brother, Eric Roberts and her sister Lisa Roberts Gilla, and a niece, Emma Roberts, all of whom are successful actors. In the year 1971 her parents were divorced and she started living in Symna, Georgia and attended the school Fitzhugh Lee Elementary School, Griffin Middle School and later Campbell High School. But eventually she did not graduate but instead signed up with Click Modeling Agency for a career in acting and modeling.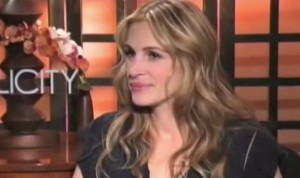 Julia Roberts – movie career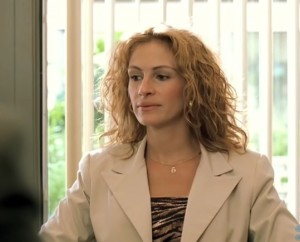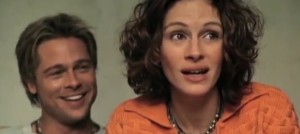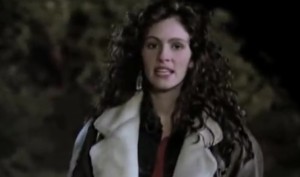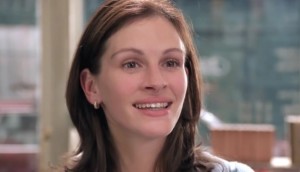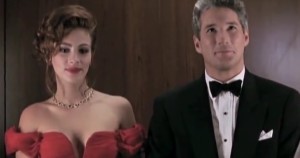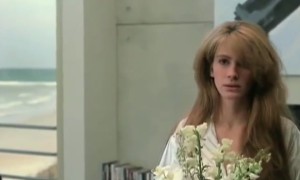 Her career started with debut film "Satisfaction" with Liam Neeson, which was released in the year 1988. But the acting capability along with her charm was noticed after she paired up with Richard Gere, enthralling the audience with their electrifying chemistry in blockbusters like Cinderella/Pigmalionesque story and 'Pretty Woman'. Her other memorable performances are with Denzel Washington in the movie "Pelican Brief". She glided effortlessly from serious roles like she played in "The Stepmom" and "Erin Brockovich" to comic roles played in the movie "Runaway Bride". The romance she had brewed with Hugh Grant in the movie "Notting Hill" has become legendary worldwide. She has proved herself over and over again with many more strong performances in the movies like "Monalisa Smile", "Sleeping With The Enemy", "Ocean's Eleven", "The Mexican", and many more until her recent movie "Eat Pray Love".
Likewise, her powerful performances were repeatedly rewarded with various awards and accolades. She has won the Academy of Best Actress award for her memorable role in the movie "Erin Brockovich". She has also won the Screen Actor's Guild Award for Outstanding performance in the same movie. "Erin Brockovich" fetched her BAFTA Award for Best Actress in leading role, as well. She has won two Golden Globe Award for the movies "Steel Magnolias" and "Erin Brockovich". She has also won several People's Choice Awards and many critic awards.
Julia Roberts – husband, children and ex-husband
Roberts had always lives her life in her own terms and conditions. There were several relationships with Jason Patrick, Liam Neeson, Kiefer Sutherland, Dylan Mc Dermott and Mathew Perry. Her search for peace and happiness continued till she met the country singer Lyle Lovett and tied the knot in the year 1993. Unfortunately the marital bliss did not last long. They filed a divorce in the year 1995.
Sponsored link
Following the divorce, she dated the actor Benjamin Bratt for some time. She met camera man Danny Moder, on the sets of her film "The Mexican". She then separated herself from Bratt, and Moder filed a divorce against his then existing wife, and eventually Roberts and Moder exchanged their vows in the year 2002. Now they are still very much in love and living a happy family life with three children, twins Hazel Patricia and Phinnaeus and Henry Daniel Moder.
Julia Roberts – net worth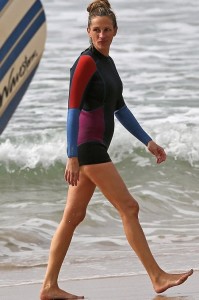 Her net worth is $140 million dollars.  The 1.75 meter tall actress (5 feet 8 inch) is the only lady to receive 20 million dollars per movie which is equivalent to only the highest paid male Hollywood stars of her time.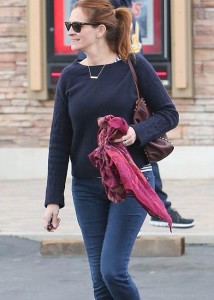 Julia Roberts – House (pictures)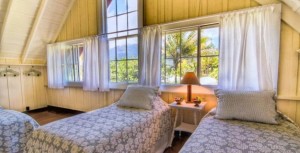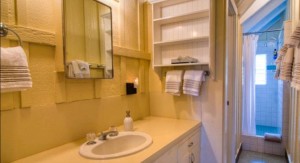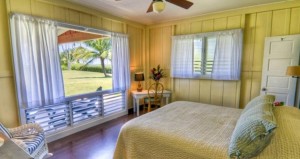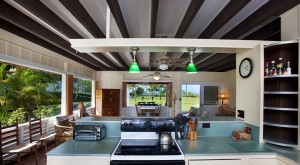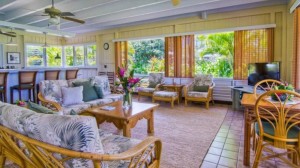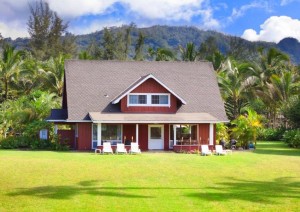 Julia Roberts who had been living in her landmark Hawaiian home, listed her home for sale, for a price of $30 million. It is a historic piece of property built in 1915 and is sprawled across 2 acres of sugar plantation land, has six bedrooms, with an extra guest cottage. The house is also used as vacation rentals, the main house for $1500 per night and the beach cottage for $350. The home is built on North Shore, Kauai in Hanalei, Hawaii.
Apart from the above home, Julia Roberts also has properties in Los Angeles called  The Green Mansion, a small house in Calfornia, an upscale apartment in Manhattan and a ranch-home in  Taos County, New Mexico. One thing common about all the homes of Julia Roberts is that they are surrounded by acres of greenery. She is an ec0-friendly person and loves to surround her houses with lots of trees and greenery.
Sponsored link