John Mark Galecki or Johnny Galecki is an American actor who is most popular for portraying the role of 'Dr. Leonard Hofstadter,' in the hit sitcom 'The Big Bang Theory' which airs on CBS. He is also known for acting as David Healy from 1992 to 1997 in the sitcom Roseanne. His other acting credits include minor roles in varied TV series and feature films like Hancock, In Time, and I Know What You Did Last Summer, etc.
Sponsored link
Galecki currently draws in a salary of $1 million per episode of 'The Big Bang Theory' and also gets a share of the profits from the show. This has led to a substantial increase in his net worth to nearly $35 Million. The 1.65 m tall actor has won several nominations of major awards like the Golden Globe, the Emmys, etc., for his role in 'The Big Bang Theory.'
Early Life and Background
Galecki was born on 30th April 1975 in Bree, Belgium to Richard Galecki and Mary Lou Noon. His father worked for the U.S. Air Force and was stationed in Belgium at the time of Johnny's birth. His father also did some work as a rehabilitation teacher. His mother was a mortgage consultant. The family moved to Oak Park, Illinois when Galecki was 3 years old and he grew up in the area. Johnny has 2 siblings, a sister and a 'genius' brother who works in the automotive industry. Johnny's father died in an accident when he was still in his teens.
Galecki knew that he wanted to act when he was just 4 years old. It was at this young age that he promised his mother that he would become a star early on and not just after growing up. His parents subsequently took him for many auditions in Chicago and he soon began landing numerous roles in the local theaters.He began appearing in stage productions from the age of 7 years. He won a Joseph Jefferson Award nomination when he was 11 years old for his performance in the as nominated for his performance in a play called 'The Member of the Wedding.' He was cast as Rusty Griswold alongside Chevy Chase in the movie Christmas Vacation when he was 15 years old.
Galecki has described the relationship with his mother during childhood as being unique. She was loving, but also very tough at the same time. As a child, he used to make up tales and tell long stories. This is when his mother asked him to him to play a game known as the 'quiet game,' wherein he checked the amount of time that he could spend without talking. Due to contractual obligations for the TV series 'American Dreamer' Galecki stayed back in LA and lived on his own when he was 15 while his mother moved back to Chicago.
Career and Success Story
In 1987, Galecki has his on screen acting debut when he was cast in 'Murder Ordained' a miniseries telecast on CBS. He subsequently went on to work in the music video 'Satellite' by the Dave Matthews Band; in films and TV shows like 'National Lampoon's Christmas Vacation,' 'Roseanne,' 'The Opposite of Sex,' 'Bounce,' 'Bean,' 'Suicide Kings,' 'A Family Torn Apart,' 'Vanilla Sky,' 'Bookies,' 'My Boys,' and 'Hope & Faith'; and in plays like 'Douglas Carter Beane,' and 'The Little Dog Laughed.'
In 2007, Galecki was cast as 'Dr. Leonard Hofstadter' in the sitcom 'The Big Bang Theory.' He plays the role of a physicist who lives with his friend Sheldon Cooper and is in love with his next door neighbor Penny. The show as we all know has become a big hit and has launched Galecki into stardom and given global fame. Initially, Galecki was asked to play the role of Sheldon, but he felt that he would be better suited to playing Leonard. Some of the cast members of his other hit show 'Roseanne' were also cast to play some characters in this show. Sara Gilbert, who played his girlfriend and wife, was cast as colleague Leslie Winkle while Laurie Metcalf who played the role of Roseanne's sister was cast as the mother of Sheldon.
Sponsored link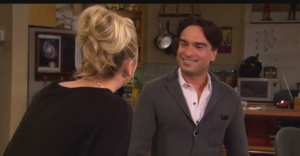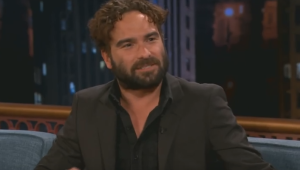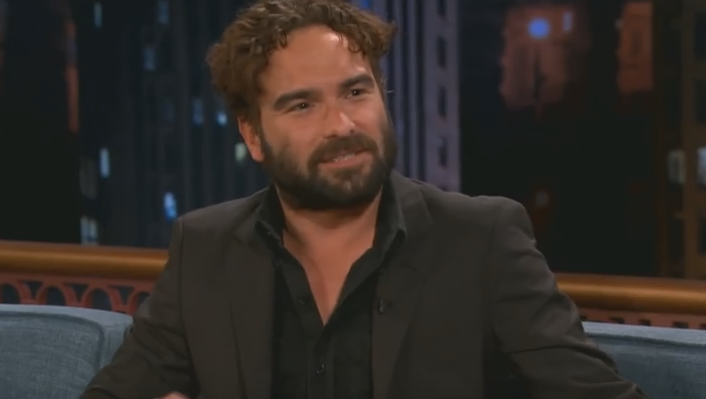 Johnny Galecki – House (Pictures) and trivia

The 1.65 meter tall Galecki dated his 'Big Bang Theory' co-star Kaley Cuoco in real life when their characters were dating on-screen. Their relationship became public knowledge only much later until after Dec 2009, when they were no longer in a relationship. The two continue to be good friends and have a great working relationship.
In the year 2001, Galecki bought a luxurious home from actor Patrick Dempsey. He also owns 360 acres of land in California at Santa Margarita. His other estates include a log cabin and some vineyards.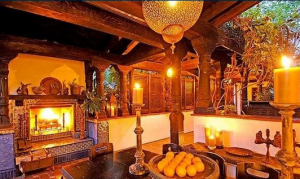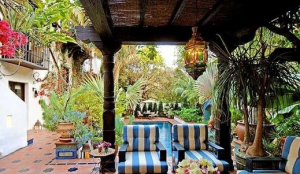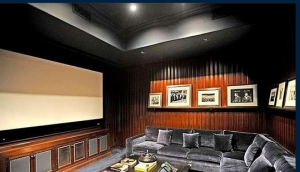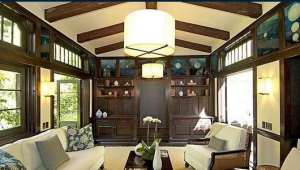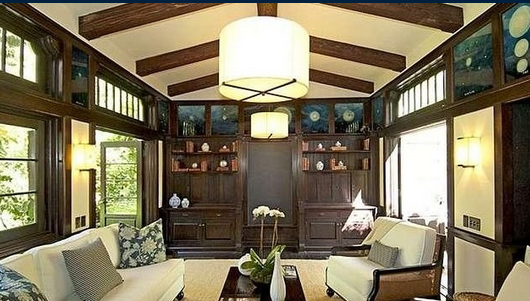 In 2015, Galecki bought another plush luxury home from action star Jason Statham for $9.2 million. This is a 1929 ancestral home with 6 bedrooms, 6 bathrooms,elegantly designed  interiors, wood beamed ceilings and fixtures of a bygone era.
Johnny is a cellist and this talent has been displayed in 'The Big Bang Theory.'
Sponsored link