John William Oliver is a British talk show host, political commentator, comedian, and actor. He is famous in the US and across the world as the host of 'Last Week Tonight with John Oliver' talk show telecast on HBO.
Sponsored link
John has also worked on the popular Comedy Central program The Daily Show with Jon Stewart, hosted Comedy Central show 'John Oliver's New York Stand-Up Show,' and co-hosted 'The Bugle,' a comical satire podcast. Oliver has partnered Andy Zaltzman on many radio broadcasts and satire comedy podcasts like The Department, Political Animal, etc. The 'Drumpf' segment by John about US Presidential Republican candidate Donald Trump on his HBO show is considered as the most viewed piece of content on HBO.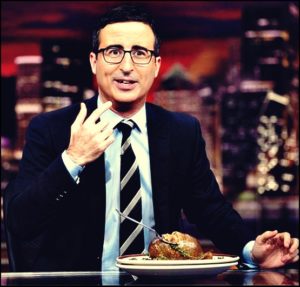 Early Life
John was born on April 23, 1977, in a Birmingham suburb called Erdington, in England. His father Jim Oliver was a social worker and school headmaster and his mother Carole was a music teacher.
John attended Mark Rutherford School in Bedford. He then studied English at University of Cambridge's Christ's College and graduated in 1998. In college, Oliver was a member and later the VP of a student comedy troupe at the university called Cambridge Footlights.
Career
John began his career as a comedian in 2001 when he made an appearance in 'The Comedy Zone' at the Edinburgh Festival Fringe. In 2002 and 2003, he did a solo show at the festival. John worked with Andy Zaltzman in 2005 and co-hosted 'Political Animal.' He also worked as a panelist on "Mock the Week," a satirical news quiz show on British television.
In2006, Oliver was hired as a Senior British Correspondent by 'The Daily Show with Jon Stewart' and he moved to New York City. He concurrently performed stand-up comedy at varied small clubs in NYC and later became a headliner for shows at bigger venues. 'John Oliver: Terrifying Times' the 1st stand-up special by Oliver made its debut in 2008 on Comedy Central. It later had a DVD release.
In 2013 when Stewart was directing his movie 'Rosewater,' Oliver hosted The Daily Show as a guest for 8 weeks. His work on the show was positively reviewed and appreciated by the viewers.
In April 2014, Oliver started hosting his own talk show on HBO called 'Last Week Tonight with John Oliver.' It is a late-night talk show which offered satirical view of the current events, politics, and news. HBO extended John's 2-year initial contract in February 2015 to till 2017.
Sponsored link
Oliver has also made appearance in TV series like The Simpsons, etc. as well as acted in movies like 'The Love Guru,' etc.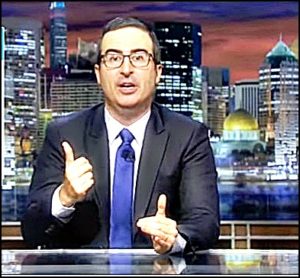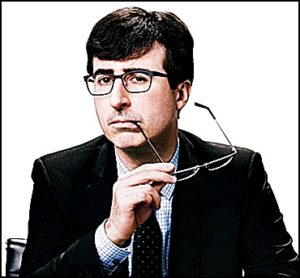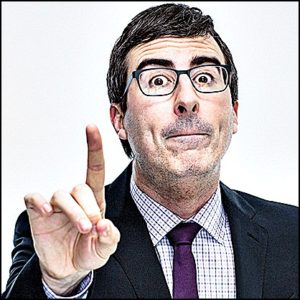 Personal Life
Oliver married Kate Norley in October 2011. Kate was a US Army medic in the Iraq War. The two of them met at the Republican National Convention in 2008.
The couple has a son named Hudson. The family lives in NYC.
Oliver is a fan of Liverpool FC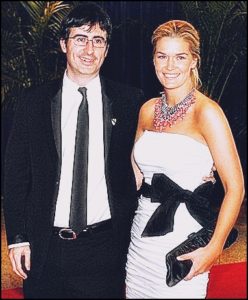 John Oliver – Net Worth and Salary
In 2015, Oliver was named in the '100 Most Influential People' by Time magazine. His annual salary is about $2 million and his estimated net worth is $5 million.
Sponsored link