John Sidney McCain III is a reputed American politician and a veteran of the United Stated Navy. He serves as Senior Senator for the state of Arizona, United States of America and has been holding the office for 3 decades, since 1987. McCain was also the Presidential nominee of the Republican Party during the U.S. Presidential Elections of 2008 in which he was ultimately defeated by Democratic Party nominee Senator Barack Obama.
Sponsored link
McCain served as a member of the U.S. Navy before he entered politics. His military decorations include a Silver Star, a Bronze Star Medal, A Purple Heart, Legion of Merit, A Navy Commendation medal, A Distinguished Flying Cross etc. Aside from his military awards, he has also been felicitated with several civilian and international awards by Presidents of countries like Georgia, Ukraine, Kosovo and Russia. He was named by Time Magazine in their list of "25 Most Influential People in America" in 1997.
Early Life and Education
McCain was born on 29 August 1936 at the Coco Solo Naval Air Station in Panama Canal Zone as the middle child of Roberta Wright and John S. McCain Jr., also a naval officer. McCain's two siblings include elder sister Sandy and younger brother Joe.  McCain is of English and Scots-Irish ancestry.
Just like McCain, his father and grand-father John S. McCain Sr., served in the US Navy. Owing to the nature of his father's job, McCain's family moved a lot to several naval posting in USA and the Pacific. Owing to this, McCain attended almost 20 different schools. After his family settled in Virginia in 1951, McCain attended and graduated from Episcopal High School, Alexandria, VA, in 1954. As was his family's tradition, McCain enrolled into the United States Naval Academy, Annapolis and graduated in the year 1958.
Career Rise
After graduating for the U.S. Naval Academy in 1958, McCain became a naval aviator. In 1967, When U.S. waged war against Vietnam, McCain was almost killed in the USS Forrestal fire. McCain was shot down in October 1967 while he was posted on a bombing mission over Vietnam's capital city Hanoi. A seriously injured McCain was captured by North Vietnamese. From 1967-1973, for a period of 6 years, McCain remained a prisoner of war where he was tortured. He also refused early out-of sequence repatriation offer. McCain sustained several wounds owing to the war and suffered with lifelong physical disabilities.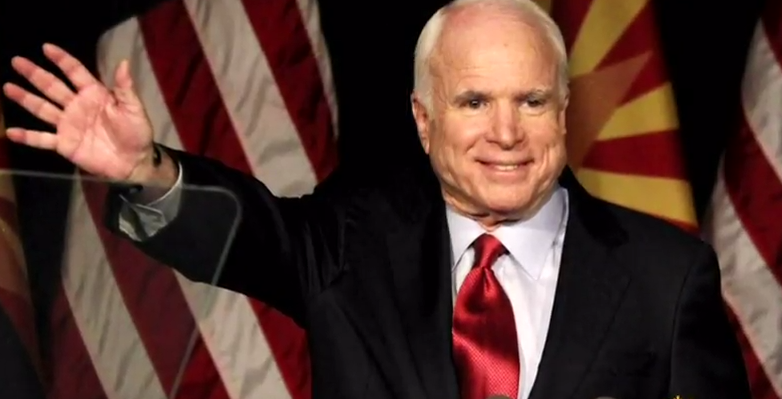 Sponsored link
McCain retired as a Captain from the Navy in 1981 and settled in Arizona, Phoenix. He entered politics the following year and was elected to the House of Representatives, serving two terms. His first win to the U.S. Senate was in 1986 and he continued to win for five terms, most recently in 2016. McCain introduced the campaign finance reform, which served as the base of the passing of McCain–Feingold Act in the year 2002. He also worked towards restoring diplomatic relations with Vietnam. McCain was the chairman of the Senate Commerce Committee, where he opposed the spending on pork barrel.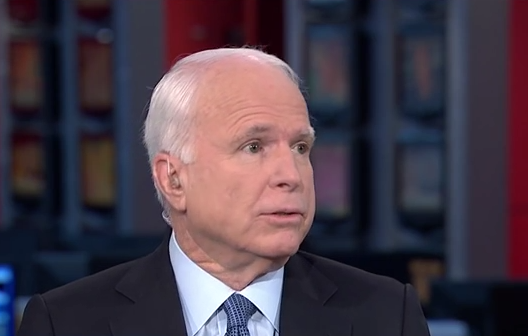 McCain tried to run for President as a nominee of the Republican Party in 2000, but lost early to George W. Bush from Texas. He was the party's official President Nominee in 2008 but lost to Democratic nominee Barack Obama in an Electoral College margin of 365–173. During Obama's term as President, McCain voiced his opposition to most of Obama's actions including foreign policy matters. He was named the Senate Armed Services Committee in 2015.
Personal Life
McCain has been married twice. He was first married to model Carol Shepp from Philadelphia and McCain even adopted Douglas and Andrew, Shepp's children from an earlier marriage. They also had their own biological daughter, Sidney in 1966.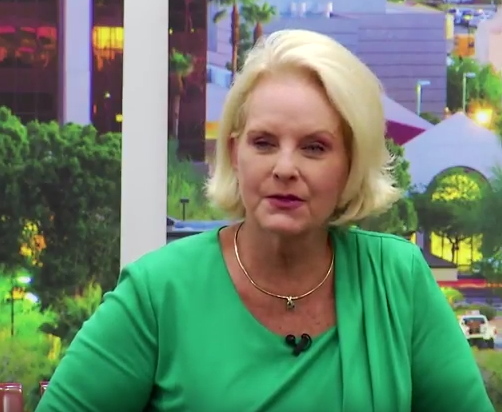 While McCain was still married to Shepp, he met Cindy Lou Hensley, a millionaire heiress and teacher from Phoenix, Arizona and started dating her. He convinced Shepp to grant him a divorce; and the couple became officially divorced in April 1980, the same Hensley and he got married.  Together they had three children, Meghan McCain, John Sidney IV and James Hensley. They adopted a girl from Bangladesh and named her Bridget Leela.
Cancer Fight
Only July 14, 2017 Mccain checked into Mayo Clinic Hospital at Phoenix to remove a blood clot, above his left eye. Five days, the medical unit announced that lab tests proved that he was suffering from glioblastoma, an aggressive form of brain tumor.  However, McCain appeared to be unfazed and said that he was confident that the course of treatment would be effective and helpful.
McCain battled skin and prostate cancer.
John McCain – Net Worth
McCain has an estimated net worth of approximately $21 Million
Sponsored link