Charles Joseph Scarborough, or Joe Scarborough, is an American talk radio and cable news host, author, lawyer, and former politician, currently working as the co-host of the MSNBC show 'Morning Joe.' He served as a US House of Representatives Republican congressman from the 1st district of Florida from 1995 to 2001.
Sponsored link
Early Life and Career
Joe was born on April 9 1963 to businessman George Francis Scarborough and Mary Joanna Scarborough née Clark, in Atlanta Georgia. He attended the Pensacola Catholic High School located in Pensacola, Florida and later went to the University of Alabama, eventually graduating in 1985 with a Bachelors of Arts degree. He then enrolled at the Florida College of Law and received his Juris Doctor in 1990. During his studying days, Scarborough was a part of the band 'Dixon Mills,' as well as taught at high school. In 1991, he gained admission to the Florida Bar and went on to practice law in Pensacola.
As a lawyer, Joe represented many clients with the most well-known one being his representation of anti-abortionist Michael F. Griffin who was accused of murdering Dr. David Gunn.
Joe won the primaries of the Republican Party primary for the 1st congressional district of Florida in 1994 and eventually went on to defeat Vinnie Whibbs, the Democratic Party candidate, by garnering 61% of the vote in the general elections. He thus became the first Republican representative from this region of Florida since the time of the Reconstruction.

Joe won the subsequent re-elections in 1996, 1998, and 2002. As a congressman he was a part of many committees, won many awards, and voted conservative on social, economic, and foreign policy issues, but had moderate views on human rights causes and on environmental issues. He resigned as a congressman during his 4 term in office to be able to spend time with his children.

After resigning from Congress, Scarborough worked as an environmental lawyer for the Levin Papantonio Law Firm and later practiced law at 'Beggs and Lane.'
In 2005, he hosted a 3 hour radio show for a short period. In 2007, he began his TV career with the MSNBC show 'Scarborough Country.'
In 2007, he began co-hosting the very popular show 'Morning Joe' along with Mika Brzezinski. Besides the show, he regularly features as a guest on MSNBC news programs and NBC news programs as well as makes many appearances for 'Meet the Press.'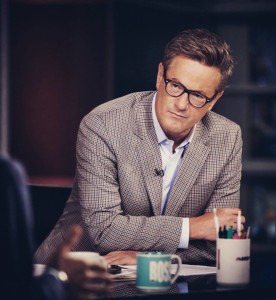 Sponsored link
Personal Life
Joe married Melanie Hinton in 1986 and got divorced in 1999. The couple have 2 children.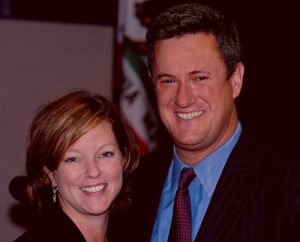 Joe Scarborough – Net Worth and Salary
Joe has an annual salary of about $6 million and his net worth is about $18 million. In 2011, he was featured in the list of Top 100 most influential people in the world by Time magazine.
Sponsored link