Jodie Sweetin is one of the popular faces of the much loved TV sitcom 'Full House' which was a huge hit in the 80s and 90s.
Sponsored link
Jodie Lee Ann Sweetin was born on January 19, 1982 in Los Angeles, California. Her parents were serving time in prison when she was born, so she was raised by her uncle and his second wife. She was adopted by them when she was two.
Jodie debuted in the TV sitcom 'Valerie' in 1987, where she played the character of 'Pamela'. She became a household name when she played the character of Stephanie Tanner in 'Full House' in 1987. She did the role when she was just five and by the time the show wrapped up, Stephanie was thirteen years old.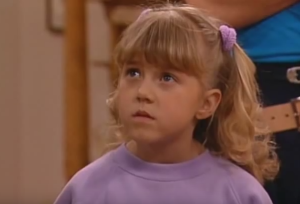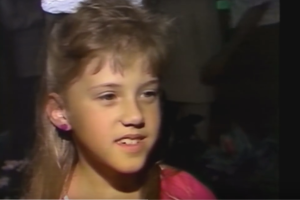 Post the show, Sweetin finished her graduation from Los Alamitos High School in California in 1999. She did a few TV shows in the 90s like Its Chrismastime Again, Charlie Brown and Party of Five. In 2007, she hosted the second season of the TV show 'Pants –Off –Dance Off".
In 2008, Sweetin was seen in a short film called 'Small Bits of Happiness' a dark comedy which went on to win a few awards. In years 2008 and 2009, the chirpy actress was a part of two independent movies, Redefining Love and Port City. In 2014, she was seen in 'Walt Before Mickey' (a biopic on Walt Disney). She is seen in 2016, reprising her memorable role of Stephanie Tanner, wherein she brings up the three boys of DJ Tanner (Candace Cameron Bure), along with friend Kimmy (Andrea Barber).
Sponsored link
Jodie Sweetin – Husband
When she was 20, she married Shaun Holguin, a Los Angeles police officer. They divorced in 2006. She fell in love with Cody Herpin, a film coordinator, and married him in 2007. They have a daughter, Zoie Laurelmae Herpin, born in 2008. The couple divorced in 2008.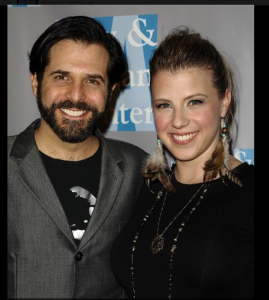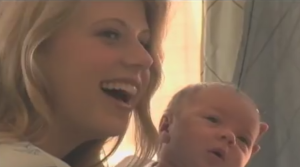 Sweetin was pregnant with the child of her boyfriend Morty Coyle in 2010. Their daughter Beatrix Carlin Sweetin-Coyle was born in 2010. The couple got married in 2012, in Beverly Hills, only to be separated in 2013.
Jodie Sweetin is a classic example of someone who couldn't take her fame in the right spirit in her growing years. She started getting hooked to alcohol and drugs in her late teens, and struggled with drugs for seventeen years. In fact, she wrote a moving memoir known as 'UnSweetined', where she talks about how her life was affected with alcohol and substance abuse. She decided to take control of her life, and has begun working on an active, healthy lifestyle, away from vices.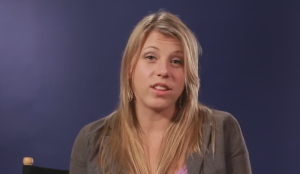 Jodie Sweetin – Net Worth
The 5 feet 6 inch tall actress has a net worth of $4 million.
Sponsored link