Jimmy Fallon is a popular American TV host, comedian, actor, singer and producer. He is known for his famous talk show 'The Tonight Show Starring Jimmy Fallon'. He is also one of the performers on Saturday Night Live.
Sponsored link
James Thomas Fallon, fondly known as Jimmy Fallon, was born on September 19, 1974 in Bay Ridge, Brooklyn in USA. His father, who had fought the Vietnam War, started working as a repairer of parts for IBM in New York. The family relocated to New York after the birth of James Fallon.
Fallon studied in St. Mary of the Snow Elementary School. From his teenage, he began to show spark as a stand-up actor and singer, taking part in various shows and musicals. He was influenced by the likes of Dana Carvey, James Cagney and even Steve Martin. When he was 21, Fallon dropped out of his college to move to Los Angeles, to pursue his dream of being a comedy artiste.
Career Rise
He got his dream job, when he was hired to be part of the troupe for Saturday Night Live in the year 1998. He proved his mettle by the fourth episode when he performed Halloween-theme versions of popular artistes with fabulous impressions of each of them. Fallon became a part of SNL for 6 years, all the way till 2004. He even hosted the Weekend Update. Which was a value-addition to his star appeal.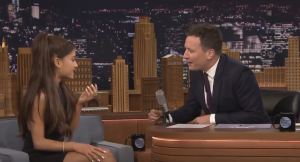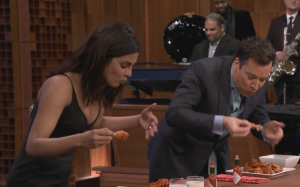 Fallon also dabbled in a few movies like Taxi (2004) and Fever Pitch (2005) after which he returned as host on Late Night with Jimmy Fallon in 2009. The show aired on NBC was known for its informal chats with celebrities, tasks, mimicry, impressions, music and games. He went on to become an even bigger success with The Tonight Show, by being its sixth host, since 2014. Jimmy Fallon has also written three books and released two comedy albums.
Jimmy Fallon – wife and children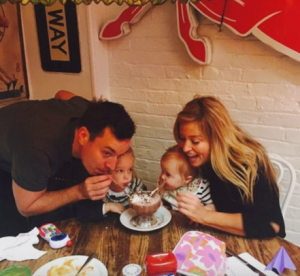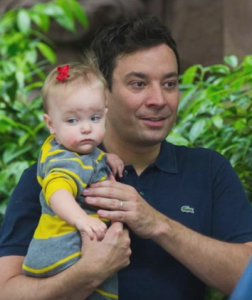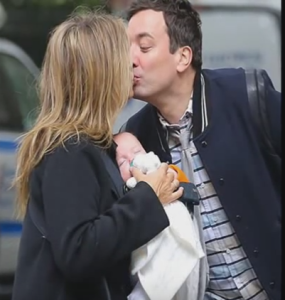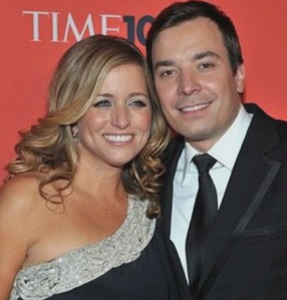 Sponsored link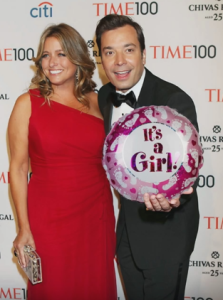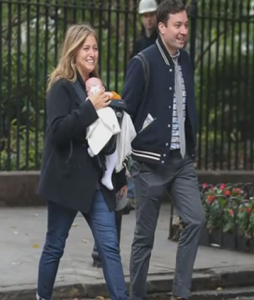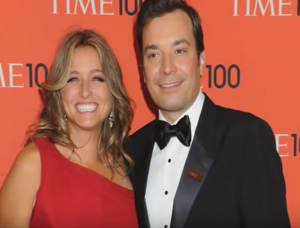 He married Nancy Juvonen, movie producer and owner of Flower Films in 2014. He actually met his lady love in a birthday that was thrown for her, by friend Drew Barrymore. The couple has two children, daughters Winnie (born 2013) and Frances (born 2014).
Jimmy Fallon – Net Worth and Salary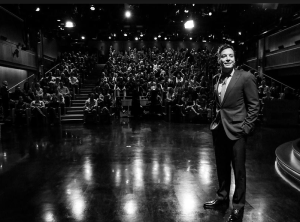 His salary with The Tonight Show is $12 million per year. When he was doing 'Late Night', Jimmy Fallon was earning a salary of $5 million per year. His net worth is $25 million.
Jimmy Fallon – House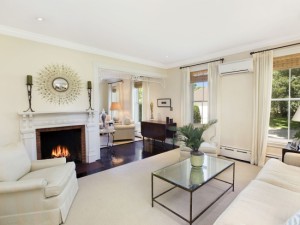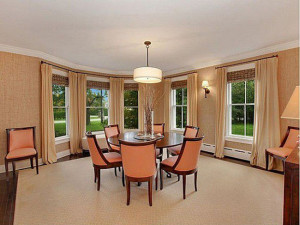 Jimmy Fallon stays with his wife at 34 Gramercy Park East, in Manhattan. He bought a seventh floor unit in the building in 2004 and another apartment worth $1.5 million in the same year, turning into a combined home. It has been reported in 2010, the Fallons bought an apartment at the 8th floor for $1.35 million. In April 2014, the couple had bought a 4-bedrom house for $1.35 million and in the month of September in the same year, they bought a studio apartment , next door, which they use as office, for $725,000.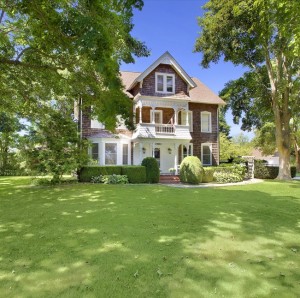 Jimmy Fallon also owns a farmhouse in Sagaponack, The Hamptons. It is a beautiful house sprawled in idyllic, green surroundings; built in the 19th century tradition.
Sponsored link