Jim Walton is an American heir, billionaire businessman, and the CEO and Chairman of Arvest Bank. He is the youngest son of Late Sam Walton, the founder of Wal-Mart.
Sponsored link
Arvest bank is a family-operated, diversified, financial services firm with branches in Kansas, Arkansas, Oklahoma, and Missouri. Wal-Mart is a multinational retail corporation and one of the biggest retail chain stores in the world, with gross sales of over $400 billion. With over 2.1 million employees, it is also the largest private employer on the planet.
Jim inherited the Wal-Mart fortune along with his brothers and sister after the demise of his father. As per Forbes, Jim's estimated net worth as of 2014 is $34.7 billion, making him one of the richest persons in the world. Forbes ranked him as the 9th richest in their 2014 billionaire list.
Jim has promised to donate $2 billion, during the period 2008-2013, to the Walton Family Foundation as charity.
The Personal Life of Jim Walton
Jim Walton was born on 7th June 1948, as the third child of Helen and Sam Walton, in Newport, Arkansas. All his siblings, viz., Rob Walton, John Walton, and Alice Walton are billionaires. John died in a plane crash in 2005.
Jim attended the Bentonville High School and graduated in 1965. In school, Jim played American football at the all-state level, was the junior class president, and even learned how to fly an aircraft. He then attended the University of Arkansas located in Fayetteville. He was a member of the Lambda Chi Alpha fraternity at the university. He subsequently graduated in 1971 with a bachelor's degree in BA Marketing or Business Administration in Marketing.
Sponsored link
Jim is married to Lynne McNabb Walton. The couple have 4 children, viz., Alice A. Proietti, Steuart L. Walton, Thomas L. Walton, and James M. Walton. The family lives in Bentonville, Arkansas.
Jim is a private individual and has a reserved nature. He rarely gives any interviews to the press.
The Career of Jim Walton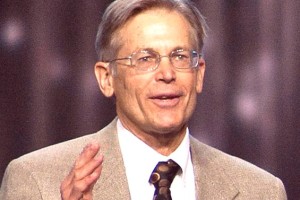 Jim joined Wal-Mart in 1972 after graduating from college. He looked after the real estate dealings of the company. After 4 years in 1975, Jim became the president of Walton Enterprises.
Jim became a member of the board of directors at Wal-Mart on 28th Sep. 2005. He took the place of his brother John after he expired. He is presently handling the Strategic Planning and Finance committees.
In addition to his positions at Wal-Mart, Jim is also the CEO and Chairman of Arvest Bank, as well as the Chairman of Community Publishers Inc., a newspaper company founded by Late Sam Walton via acquisition of the Benton County Daily Record, a local newspaper with operations in Missouri, Arkansas, and Oklahoma. It is currently wholly owned by Jim.
Sponsored link