Jennifer Lopez is a multi-talented personality, a prominent pop artiste, Hollywood actress, dancer, fashion designer, author and producer.
Sponsored link
Early years
Jennifer Lyn Lopez was born on July 24, 1969 in Castle Hill, Bronx in New York to Puerto Rcian parent. Born of humble background her father was a computer technician, while her mother was a home-maker. She has an elder sister Leslie and a younger sister Lynda, who is a journalist.
When Jennifer was just five, she started taking singing and dance lessons. When she was in the final year of her school, Lopez came to know about a film audition that was looking out for teenage girls for minor roles. She was chosen for My Little Girl (1986) a small budget film where she played the role of a troubled young girl. Lopez decided to become a professional actress while she worked in that film. Her parents didn't have the same sentiments and opposite her career decision citing that it was not a good choice for a conservative Hispanic girl.
Jennifer Lopez – childhood and teenage pictures
Jennifer Lopez – movie career and the influence of Selena Quintanilla
She bagged a job as Fly Girl dancer on the TV show 'In Living Color'. Out of nearly 2100 people auditioning, JLO made it to the finals. In fact, she was the runner-up who eventually got the role, when the winner decided to back out. Lopez also worked as a backup dancer for the troupe of Janet Jackson.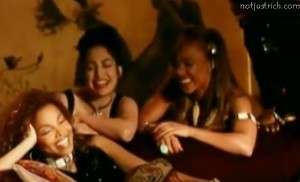 Lopez's first professional acting project was in a direct to video movie called Lost in the Wild. This was followed by another role in TV series called Second Chances, which only aired six episodes before being wound up. A spin-off called Hotel Malibu was also launched by had to be wound up, because of low ratings.
Jennifer Lopez worked in a few films like My Family (1995), Money Train (1995), Jack (1996) and Blood and Wine (1997) all of which performed unfavorably at the box office.
Selena Quintanilla, the ever-humble Latino musical sensation and queen of Tejano was murdered in 1995 sending shock waves through the entire Latino nations. In the year 1997, a movie based on her life 'Selena' was planned.
Over 21000 women auditioned for Selena, the second-largest audition since the search for the actress to play Scarlett O'Hara in Gone with the Wind. Jennifer Lopez was shortlisted for the role, but faced with huge criticism. Fans of Selena did not take kindly to the choice of Jenifer Lopez for Selena, one of the reasons being JLO was a Puerto Rican. They would have preferred Salma Hayek, the original favorable choice.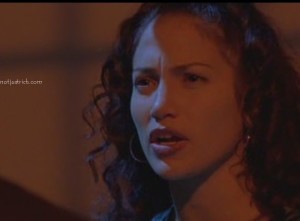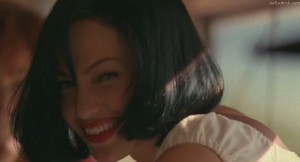 Jennifer Lopez was serious about playing the role of Selena, she put her heart and mind to the role, working on every little nuance of the star singer and interacted with the family and relatives of Selena. Finally when the movie released, Jennifer Lopez had truly arrived. The movie was a big hit and JLO was successful in changing the mindset of people as she proved to be really effective in her portrayal of Selena.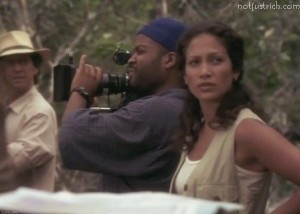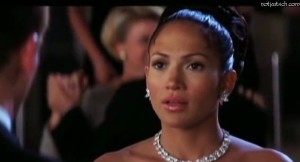 In the same year, Lopez acted in Anaconda, which was trashed by critics but ended up as a cult film, especially in countries like India. Jennifer Lopez became the first Latino actress to bag $1 million for the crime-thriller co-starring George Clooney in 1998.
Lopez went on do quite a few movies including The Cell (2000), Angel Eyes (2001) and The Wedding Planner (2001). Her movie Maid in Manhattan (2002) was a big box-office success. Apart from her movies, she has also given voice to animated films like Antz and Ice Age: Continental Drift.
Jennifer Lopez – musical career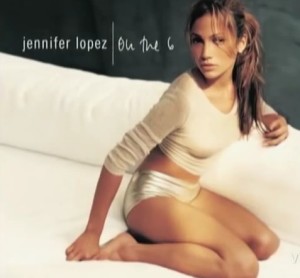 Jennifer Lopez says that working on Selena made her realize that one should life to the fullest and go after one's desires as Selena did. So she began to pursue a career in music actively. Her debut album 'On the 6' was a huge hit which featured hits like 'If You Had My Love', 'Waiting for Tonight' and 'Let's Get Loud'.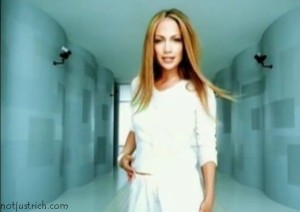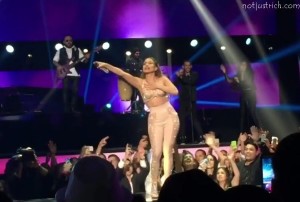 Her second album JLO (2001) released with The Wedding Planner in 2001, she became the first person to have a movie and an album to release in the same week. Her remix album ' Jo to tha L-O! The Remixes' became the first album in history to debut at number position in the US Billboard 200 chart. Lopez is the most popular Hispanic singer in the US and the highest paid Latin talent.
Jennifer Lopez – Selena Quintanilla resemblance (pictures)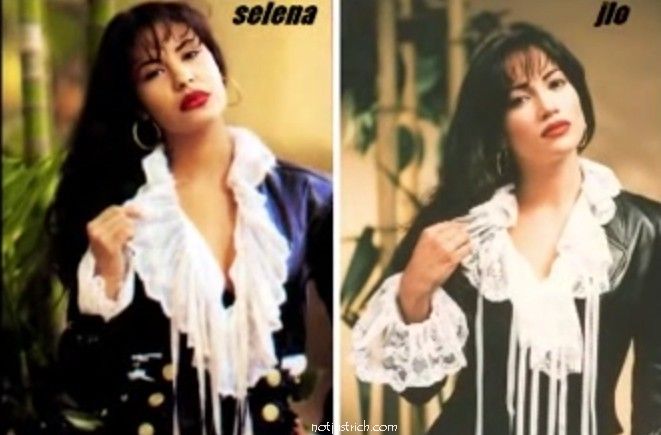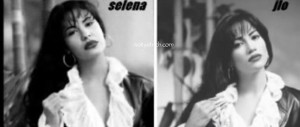 Business Ventures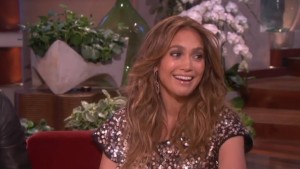 Jennifer Lopez is an enterprising entrepreneur with her popular clothing line Jennifer Lopez Collection, Nuyorican production company, TV shows, accessories and perfumes. Her fragrance brand exceeded sales worth $2 billion making it one of the most sold celebrity perfumes of all time. Still for Women is on of the best-selling perfume brands by a celebrity.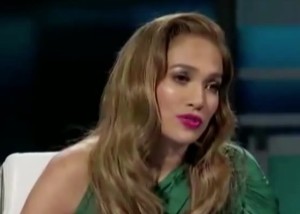 Jennifer Lopez – husband, marriages and boyfriends
Jennifer Lopez married three times; her first husband was a Cuban waiter Ojani Noa. The marriage lasted from 1997 to 1998. While working on the album 'On the 6' Lopez dated producer Sean Combs.
Post her split with Combs, Lopez dated back-up dancer Cris Judd, they upgraded their relationship to marriage, which worked only for a year, from 2001 to 2002.
Jennifer Lopez dated actor Ben Affleck, they were engaged in Nov 2002. They were called 'Bennifer', the name blend started the trend of joining celebrity names of other couples like Brangelina.
The relationship did not last and JLO broke up with Ben Affleck in 2004. She dated close friend Marc Anthony and married him in 2004. Lope gave birth to twins, son Maximilian David and daughter Emme Maribel in Long Island in 2008. The couple split in July 2011 with the divorce coming through in June 2014.
Lopez dated backup dancer Casper Smart from the latter part of 2011 to June 2014. Following allegations of Smart cheating on her, Lopez was quoted saying that she was single.
Sponsored link
Jennifer Lopez – children (pictures)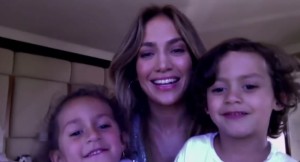 Has Jennifer Lopez had plastic surgery?
When she was in her thirties, Jennifer Lopez had stated that she would not go for plastic surgery or any other kind of cosmetic procedures even when she hit her forties and fifties. She stated that she was fine with other people doing it; she however wanted to age naturally.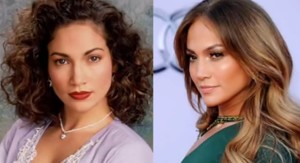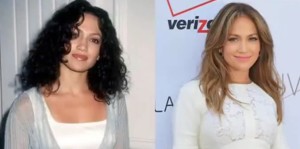 Now that Lopez has hit her forties and beyond, the varied changes in her facial appearance has given rise to rumors that she has undergone varied cosmetic procedures, including a cheek implants, a nose job or rhinoplasty, a brow lift, lip reductions, and Botox. The effects of these procedures is however very subtle, unlike the blatant and very visible plastic surgery procedures evident in many Hollywood celebrities.
Jennifer however continues to maintain that she has never had any kind of cosmetic procedure to enhance her looks and beauty; all of it is natural and the result of good fitness and diet programs. In fact, she even tweeted against the views of a surgeon who had put up before and after photos of Lopez and pointed out the marked differences in her current appearance. The doctor later apologized to Lopez and tweeted that his assistant had put up the tweet without his permission.
We as fans are only too glad to see that the Puerto Rican princess continues to look as gorgeous as ever!
Jennifer Lopez – height and weight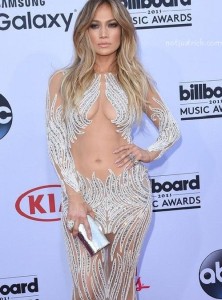 She stands petite at 1.64 meter ( 5 feet 4 inches) and her weight hovers at around 56 to 58 kilos.
Jennifer Lopez – diet and workout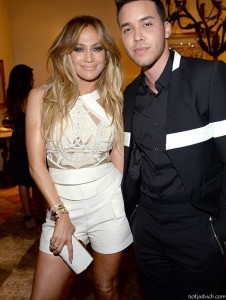 She is a foodie and neither curbs her cravings nor goes overboard. She is more inclined toward protein and loves eating meat and soya foods. She drinks lot of water. Though she loves cookies and ice-creams, she ensures that she does not go let herself go.
Jennifer Lopez swears by workouts and indulges in mixing various kinds of workouts, which includes resistance training, dance-workouts and cardios, ab-crunch exercise and squats which keeps her much admired butt in shape. She believes in using one's own body rather than machines.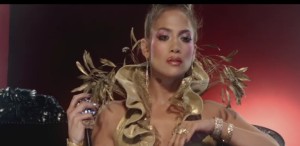 Jennifer Lopez Net Worth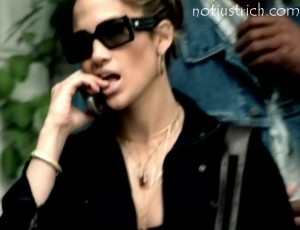 Jennifer Lopez's net worth is $300 million, her earnings in 2014 were $37 million. Forbes rated her as the 33rd most powerful celebrity of 2014.
Jennifer Lopez – house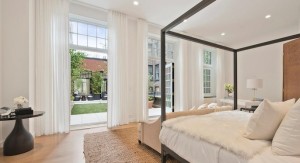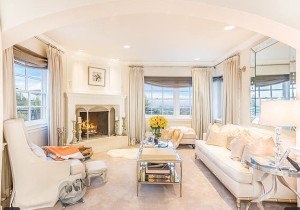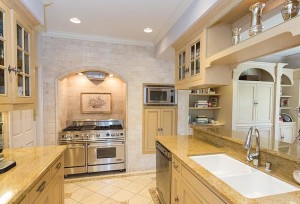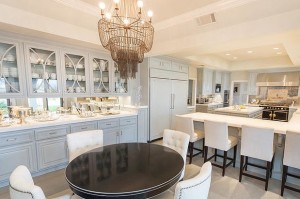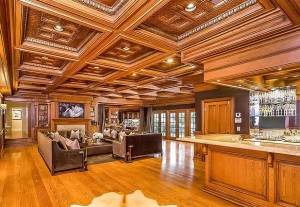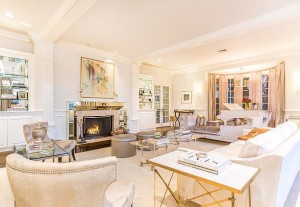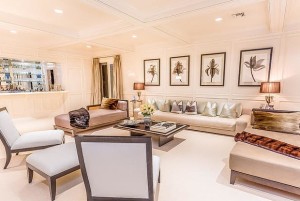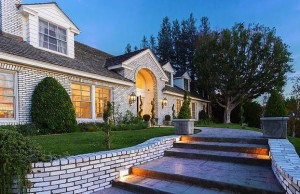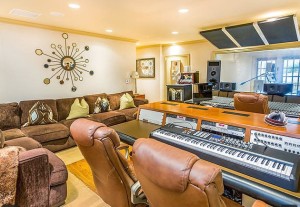 JLO bought a house along with her husband Marc Anthony in Hidden Hills, California for $8.2 million. The property sprawled across 17000 square feet included nine bedrooms, a pool and many other luxury features. The house is now valued at $17 million.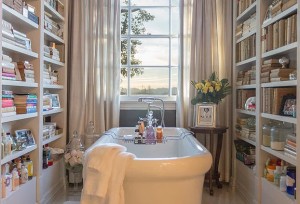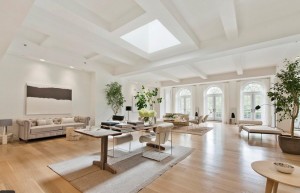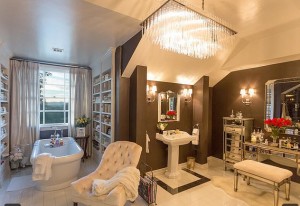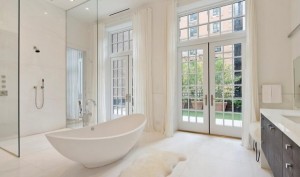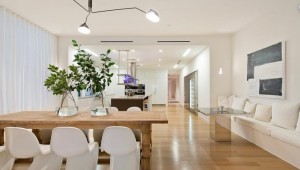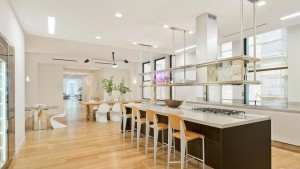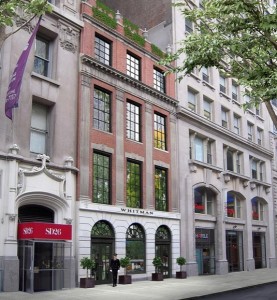 In 2015, she sold the above mentioned house and bought a huge palatial mansion at Manhattan for $22 million. It is a four-bedroom luxury penthouse, six bathrooms made of Italian marbles and pale wood flooring.
Jennifer Lopez cars
Jennifer Lopez is a proud owner of many luxurious car models which include Rolls Royce Ghost, Aston Martin DB7
Sponsored link