Jenna Lee is a popular journalist working with Fox News Channel, she co-hosts a show called 'Happening Now' with Jon Scott. She was born in 1979 in New York City. Her father Bob Lee is a retired quarterback playing for the National Football League. Her brother Zac Lee, is also a professional quarterback.
Sponsored link
Jenna Lee studied at University of California, in Santa Barbara. She graduated in the year 2002 and enrolled into Columbia University Graduate School of Journalism, earning her Master's Degree in 2005.
Between her education at Santa Barbara and Columbia University, she worked for a community newspaper in San Francisco called 'Marina Times' where she was a freelance reporter. While studying at Columbia University, she started working as a freelance writer for Forbes.com and NY1 (American Cable News Television Channel). Later after completing her Masters, she began to work for Forbes full time.
While, she was working at Forbes,  the 1.6 meter tall Lee began to experiment with speaking in front of the camera.   She compiled some of her on-camera work which she had done during her time at Forbes, and went to give an interview at Fox. She was selected and hired to work for Fox Business Network, which debuted in 2007.
Lee started working with Fox News Channel in 2010, where she was called in as substitute for Jane Skinner, the co-anchor who presented 'Happening Now' with Jon Scott.
Jenna Lee – Husband
She married Lt. Cmdr. Leif Babin, an ex-Navy Seal Officer. The couple met at the Navy Seal Warrior Fund Dinner in New York in 2008. They became good friends and by 2011, they were married. The couple has a child called Brian Marc Babin. In November 2015, Lee announced that she was pregnant with a second child.
Pictures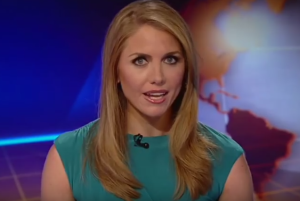 Sponsored link
with husband Lt. Cmdr. Leif Babin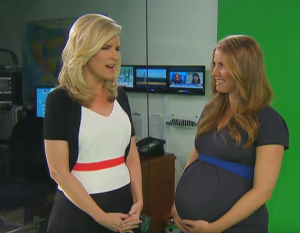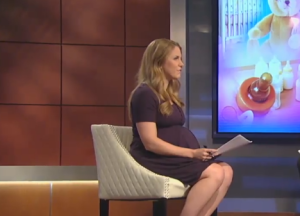 Jenna Lee – Net Worth and Salary
She draws a salary of more than $1 million per month and her net worth is $5 million.
Sponsored link