Jeffrey Preston "Jeff" Bezos is an American technology entrepreneur, billionaire investor, and space enthusiast, who is better known as the CEO and founder of online retail giant Amazon.com. Bezos is also the owner of The Washington Post newspaper. As per Forbes, Bezos' estimated net worth as of October 2014 was $27.6 billion, thereby making him one of the richest people on the planet.
Sponsored link
Jeff is considered as a person who played a vital role in the growth and advancement of e-commerce trade and industry. It was under Bezos' expert guidance that Amazon grew from a small online merchant of books to the biggest online retailer of a wide range of products. His company is regarded as a top model for sales over the internet.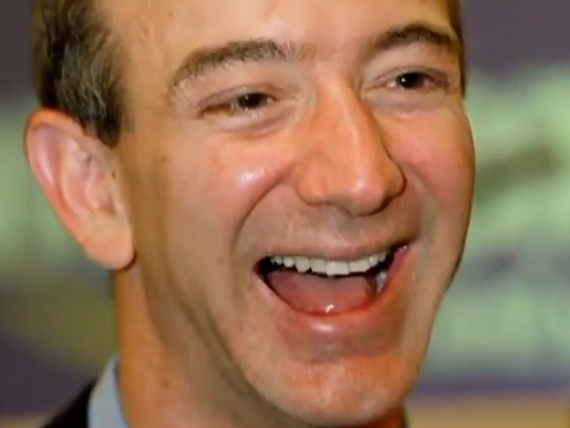 The Personal Life of Jeff Bezos
Bezos was born on 12th January 1964, as Jeffrey Preston Jorgensen, to Ted Jorgensen and Jacklyn, in Albuquerque, New Mexico. His maternal relatives own a ranch in Texas, where Jeff spent several summers as a boy.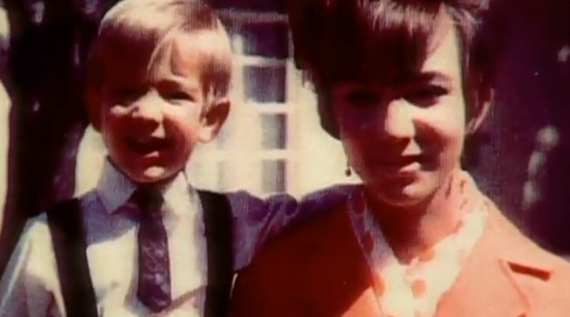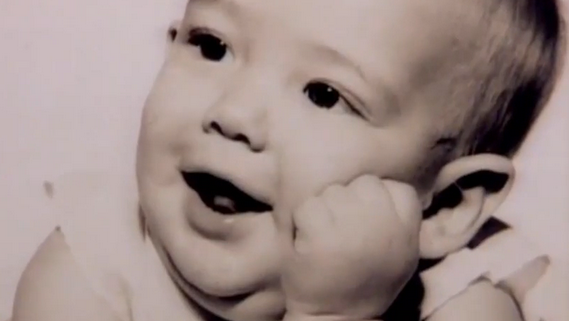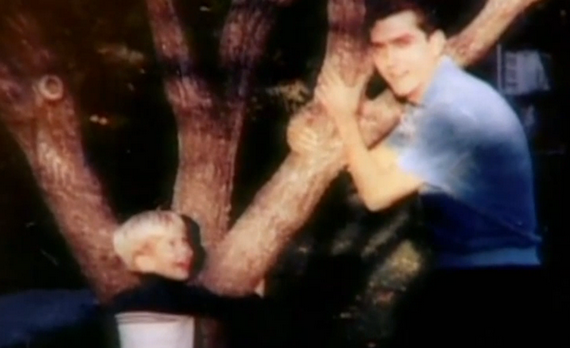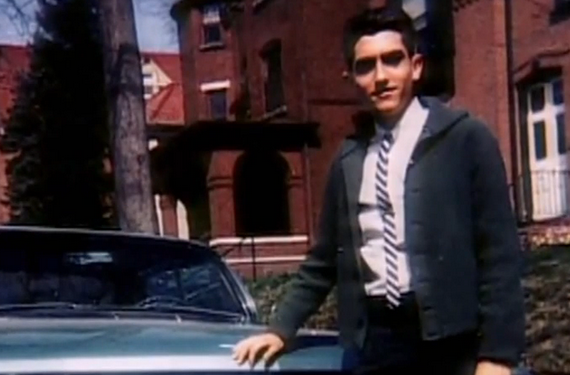 Jacklyn was in her teens when she got married to Ted and had Jeff. The couple divorced after a year. When Jeff was 4 years old, his mother married once again, to Miguel Bezos, a Cuban national who immigrated to the US on his own when he was only 15 years old, and later graduated from the University of Albuquerque. He legally adopted Jeff after his marriage to Jacklyn. The family then relocated to Houston, Texas, where Miguel found a job as an engineer at Exxon.
From 4th to 6th grade, Jeff attended the River Oaks Elementary School in Houston. Later, when the family moved to Miami, he went to the Miami Palmetto Senior High School. Bezos excelled in school. He later enrolled in Princeton University with an intention to major in physics, but eventually opted for computer science. He graduated from the university, summa cum laude, as a Bachelor of Science in Engineering in computer science and electrical engineering.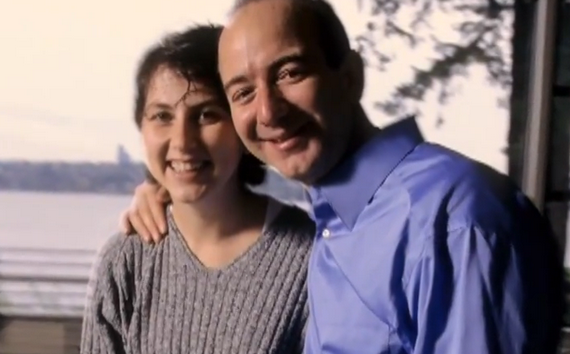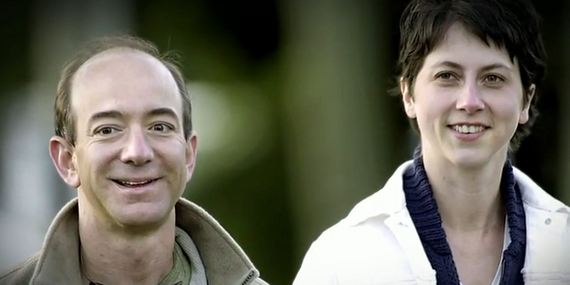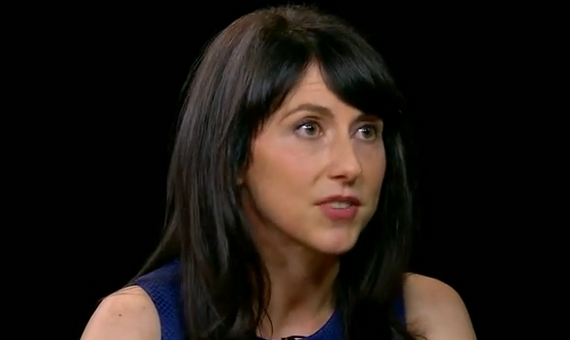 In 1993, Bezos got married to Mackenzie, a fiction writer and Princeton graduate. She has authored a book titled 'The Testing of Luther Albright.' The couple's wedding reception featured an outdoor playtime theme for adults. It even had water balloons. The couple have 4 children, 3 biological sons, and a daughter adopted from China.
Bezos' friends describe him as a libertarian. He is known for paying attention to all business details and is an incorrigible micromanager. It this obsession with tiny improvements that allowed Bezos to hang on and keep his company afloat when other similar e-commerce enterprises were shutting shop after the burst of the dot com bubble. Bezos thus became the poster boy and role model of e-commerce for everyone.
Bezos leads quite a simple lifestyle. He is more famous for his blue shirts, trademark khakis, and booming laugh. He takes home a comparatively modest remuneration every year. He also does not receive lots of annual stock options as compensation. He is happy with his 20% stake in the company, Amazon.
Sponsored link
The Career of Jeff Bezos
Bezos began working in the computer science sector at Wall Street in 1986. He worked at a firm called Fitel and was involved in creation of a network for easy international trade. He left the company and joined Bankers Trust, where he was eventually promoted as the vice-president. He then moved on to D. E. Shaw & Co and worked on developing business opportunities available over the Internet. It was here that he first met his future wife.
Internet use was rapidly growing during the early 90s. During this time, the Supreme Court had also then ruled that sales tax need not be collected by online retailers in states where they do not have a physical presence. It was a combination of these factors that made Bezos leave his high-paying job in New York and make an effort to set up his own e-commerce company.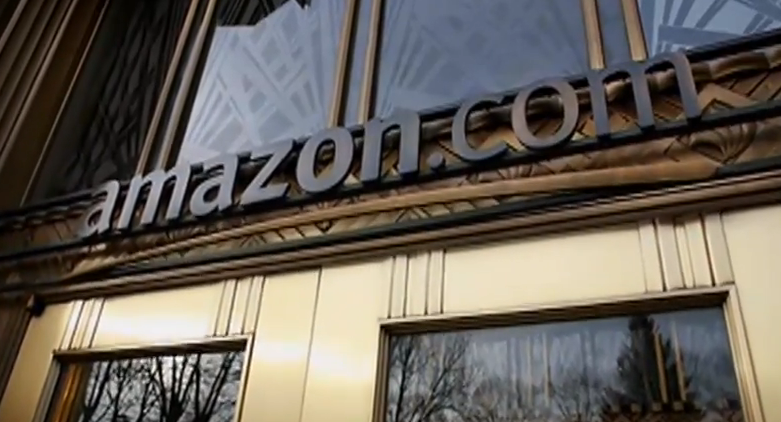 Amazon: Jeff thought up and wrote the Amazon concept and business plan during a cross-country road trip from NYC to Seattle. He left for Washington State as its population was low. This meant that only a small percentage of his future customers would need to pay sales tax. In 1994, he founded Amazon.com as a bookstore. He quickly transformed it into an online shopping corporation and changed the way consumers shopped, thereby making the biggest retailers in the world to reanalyze their business strategies. In the 2000s, Bezos ventured into the hardware market with the launch of the innovative and popular Kindle and Kindle Fire brands. Amazon.com currently sells over $10 worth of services and goods every year, and has a net value of over $50 billion.
Blue Origin: Ever since childhood, Bezos had a fascination for space travel and developing 'amusement parks, hotels, small cities, and colonies' in space, in Earth's orbit. Hence, he founded the startup commercial spaceflight company called Blue Origin in 2000. It operated in secrecy for many years. In 2006, the company became known publicly after it bought a chunk of land in west Texas for construction of a test and launch facility.
The Washington Post: Bezos purchased this newspaper in Oct 2013 in an all-cash $250 million deal via his Nash Holdings firm. Amazon has no association with the newspaper.
The Homes and Real Estates of Jeff Bezos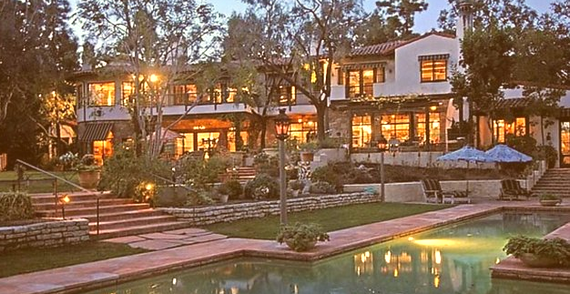 Manhattan Apartment: It is situated in the Century on Manhattan's Central Park West. It features 3 luxurious linked apartments. Bezos purchased the property from Tommy Mottola.
Beverly Hills mansion: Located at 930 N. Alpine Drive, this lavish mansion covers 12,000 square feet and consists of a gymnasium, a pool, a detached guesthouse, formal garden and rolling lawn, and a sunken tennis court.
Medina mansion: Located on the banks of Lake Washington, this opulent mansion consists of 2 buildings spread across 29,000 square feet with 310 feet of private waterfront. The non-living area consists of a large party/boat house.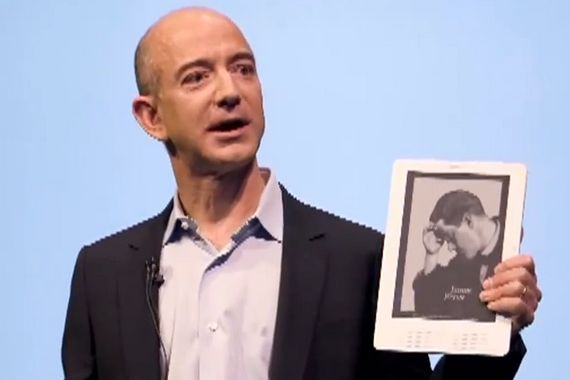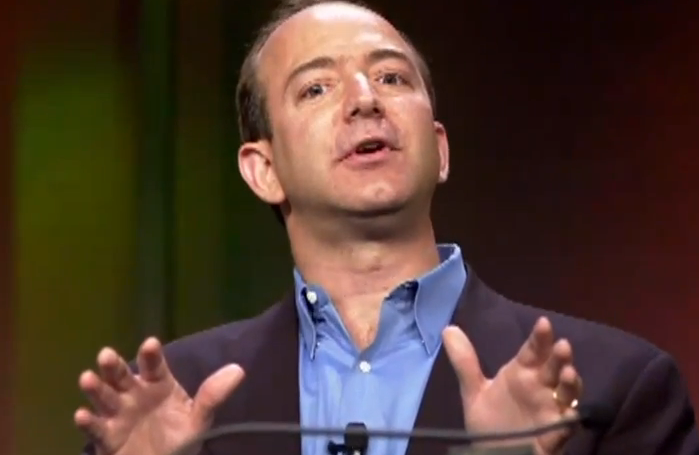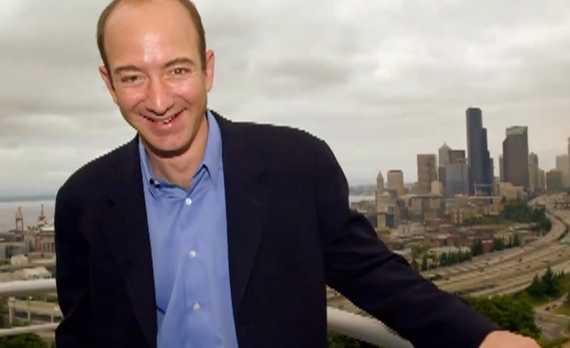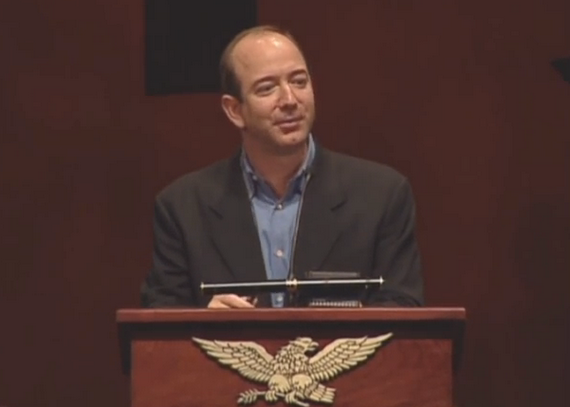 The book on Jeff Bezos – The Everything Store
Brad Stone's insightful book ' The Everything Store' is an interesting story of how Amazon was created and went on to become the biggest name in e-commerce.
Jeff Bezos Philanthropy
Bezos and his wife donated $2.5 million in July 2012 to promote the passing of a same-sex marriage referendum in the state of Washington.
Bezos donated $10 million to the Museum of History & Industry for construction of 'Center for Innovation' at their new location in South Lake Union, Seattle.
Sponsored link