Howard Robard Hughes, Jr. was an American business magnate, aviator, filmmaker, investor, aerospace engineer, philanthropist, and inventor. He was one of the richest people in the world during his lifetime. Hughes became famous in Hollywood in the 20s as a maverick filmmaker who made controversial, big-budget, and very successful movies like The Racket, Hell's Angels, Scarface, and The Outlaw.
Sponsored link
Hughes is also regarded as one of the most powerful aviation magnates and aviators in global history. He set several air speed records, purchased and expanded Trans World Airlines, and constructed the H-4 'Hercules' and Hughes H-1 Racer aircrafts.
Hughes is also famous for his secluded lifestyle during the latter years of his life, his eccentric behavior and ever-deteriorating OCD, and his battles with chronic pain. The Howard Hughes Medical Institute is a reminder of his legacy.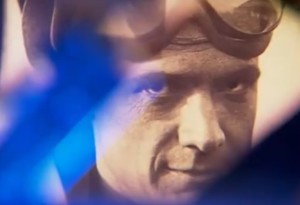 The Early Life of Howard Hughes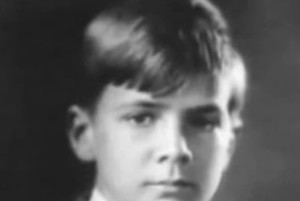 Hughes was born on 24thDecember 1905 in Harris County, Texas. His father Howard R. Hughes, Sr., was a prosperous businessman, inventor, and owner of the Hughes Tool Company which he founded in 1909.
Hughes was interested in technology and science, especially engineering, from a very young age. He was an uninterested student who loved flying, math, and mechanical things. He took his first flying lesson when he was only 14 years old. He later audited aeronautical engineering courses and math at Caltech. Hughes was also a keen golfer. He rarely played the game at a competitive level and soon gave it up to pursue his other interests.
Hughes' parents died one after the other in the early 20s. After the death of his father in 1924, Hughes dropped out of Rice University. His father's will remained unchanged even after his mother's death, and hence Howard inherited only 75% of the family fortune. He became an emancipated minor on his 19th birthday. Hughes married Ella Botts Rice on 1stJune1925 and they moved to California so that Hughes could pursue his dream of becoming a renowned filmmaker.
The Personal life of Howard Hughes – Wives and Girlfriends
Hughes is known to have had affairs with many beautiful women like Katharine Hepburn, Billie Dove, Ava Gardner, Bette Davis, Olivia de Havilland, Gene Tierney, and Ginger Rogers.
In 1933, Hughes bought an opulent steam yacht called Rover and renamed it Southern Cross. He was acquitted by a coroner's jury of all charges.
Ella returned to Houston and filed for divorce in 1929. Hughes married actress Jean Peters on 12thJanuary 1957. She filed for divorce in 1970. It is said that Peters was the only woman that Hughes ever truly loved. Peters never publicly discussed her life with Howard.
He was earlier married to Ella Rice from 1925 to 1929. It is alleged that he had secretly married Terry Moore from 1949 to 1976
Hughes died on April 5, 1976 at around 1.30 PM due to kidney failure on-board an airplane en route from his penthouse in Mexico to the Methodist Hospital in Houston, Texas.
He is buried in the Glenwood Cemetery in Houston, Texas, beside his parents. Hughes had died intestate. His $2.5 billion estate was finally divided in 1983 amongst his 22 cousins.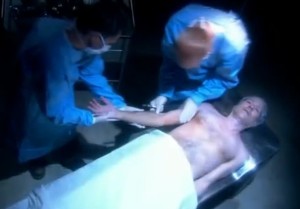 Sponsored link
The Career of Howard Hughes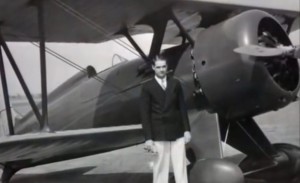 The Summa Corporation: Hughes was the quintessential entrepreneur and had business interests in a variety of industries. He formed the Summa Corporation, also known as the Howard Hughes Corporation, in 1972 after selling the tools section of the Hughes Tool Company.The Summa Corporation acts as the main holding company of the numerous investments and ventures of Hughes, including defense and aerospace, oilfield services and petroleum drilling, electronics, entertainment, mass media, mining, manufacturing, hospitality industries, real estate, and consulting. Most of his fortune has been used for medical research, health care, and other philanthropic causes.
Investments in Real Estate: During his lifetime, Hughes accumulated massive holdings of undeveloped land in the city of Las Vegas as well as in the surrounding desert. He bought the North Las Vegas Air Terminal in 1968. He also purchased numerous properties in the city, including the Desert Inn, media outlets, and renowned hotels, and later transformed the city from a Wild West neighborhood to a more sophisticated cosmopolitan one.
Filmmaker and media industry investor: After moving to Los Angeles, Hughes made a slew of critically acclaimed and financially successful films. He then purchased the RKO companies and became its owner during the 40s and 50s. He eventually sold the companies in 1955, with a personal profit of $6.5 million, so as to be able to focus on TWA holdings and aircraft-manufacturing ventures. He however retained the contract of Jane Russell as well as the rights of films personally produced by him.
Aviation and Technology: Hughes was a keen pilot and an aircraft buff. Hence, he developed business interests in airlines, aviation, defense, and aerospace industries. He set multiple world flying records, won many aviation awards, and custom-built several aircrafts, the most famous of which is the innovatively designed Hughes H-1 Racer. Other well-known aircrafts which Hughes helped manufacture partially or fully include the Boeing 307 Stratoliner, the Hughes D-2, the Lockheed L-049 Constellation, the H-4 Hercules, and the XF-11.

The Hughes Aircraft Company, Hughes Helicopters, and Hughes Space and Communications Company were major American aerospace and defense contractors.
Hughes was also the owner of commercial passenger airliners TWA and Hughes Airwest.
Hughes suffered from a few near fatal crashes. The Sikorsky S-43 crashed into Lake Mead on 17thMay 1943 causing a deep gash on the top part of Hughes head.On 7thJuly 1946,an XF-11 that he was test flying crashed into the Beverly Hills neighborhoodnear the Los Angeles Country Club golf course. Hughes was severely injured in the crash. He suffered multiple cracked ribs, a crushed collar bone, many third-degree burns, shifting of the heart to the right portion of the chest cavity, and a collapsed left lung with a crushed chest.
Inventor: When recovering in the hospital, Hughes ordered his plant engineers to redesign and create a customized bed. This redesigned bed is regarded to be the prototype of the modern hospital beds.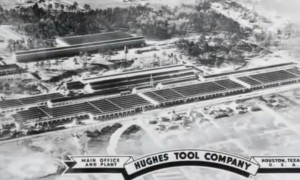 Howard Hughes Philanthropy
Hughes founded the Howard Hughes Medical Institute in 1953, in Miami, Florida. It was formed with the main aim of basic biomedical research. It has an endowment of $16.1 billion and an annual biomedical research investment of nearly $825 million. This makes it the world's 2nd best endowed medical research organization and America's 2nd richest charitable foundation.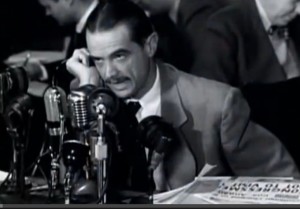 Howard Hughes – Net Worth Adjusted for Inflation
Howard Hughes net worth which was $1.5 billion would be worth $6.22 billion today, if the net worth is adjusted for inflation.
Howard Hughes – Book
The exciting lives and times of Howard Hughes is documented in the book Howard Hughes: His Life and Madness.
Sponsored link