Navjot Singh Sidhu is a former Indian Cricketer, a motivator, a commentator, a Member of Parliament from Amritsar from 2004 to 2014 and also an entertainer.
Sponsored link
He played for the Indian Cricket team from 1983 to 1999. Sidhu took up commentary as his profession after leaving cricket. He is also a familiar face in the show biz, in 2016, he became a permanent face in 'The Kapil Sharma Show' in Sony Entertainment. Sidhu has also participated in the season 6 of 'Bigg Boss'.
Early life and background
He was born on 20th October in the year 1963 in Patiala to Sardar Bhagwant Singh Sidhu. His father always motivated him and wanted to see Sidhu reach the top spot of International Cricket.
After receiving his earlier education, Sidhu earned his bachelor's from HR College of Commerce and Economics located in Mumbai.
Turnaround in cricket career
His career in international cricket lasted from the year 1983 until 1999. He scored only 19 runs in his debut match against West Indies. Sidhu performances in all his next matches were average. After facing a lot of criticism, Sidhu started to take his cricketing career seriously. This time, his hard works made a difference, in 1987 World Cup, he managed to prove all the critics wrong with 5 back to back fifties. Sidhu's first century came against Pakistan at Sharjah.
Sidhu made another record by hitting a double century in a match against West Indies in 1997. His intense dedication and stamina made him perform for 11 hours in this innings which he recalls as the best time of his cricketing career.
In the year 1999, he took the decision of retiring from cricket. In his cricketing career Sidhu made record of 7000 international runs including 27 first-class centuries.
Career as a commentator
After two years, he took up the field of commentary as his career. Sidhu had a unique style of delivering his one-liners, which is known as 'Sidhuism'. He proved to be a disruptive force in the world of cricket commentary with his tongue-in-cheek comments and Siddhuisms which would draw parallels between cricket and real life hilarious scenarios, with a motivational touch.
While in the commentary box, Sidhu once lost his cool and was found swearing. As a result, he was fired by ESPN-Star. However, he was brought back again in the year 2012. He also made several appearances as a 'Cricket Analyst' in news channels.
In 2004, Sidhu entered in the fields of politics after winning a BJP ticket for Amritsar seat in the general elections. But later he had to quit his position after getting involved in a homicide controversy.
Later, Sidhu's commentary made him quite famous in the show biz, he was soon seen participating in the popular reality show 'Bigg Boss 6'. He was the hot-favorite to win the game with 1 crore but quit the game citing his reason for campaigning in elections.  He has also played the role of an NRI in 'Mera Pind'.
Sidhu appeared in 'Comedy Nights with Kapil' for the first time in the year 2013 and was with the team all the way till January 2016.. He was made a permanent guest of the second season named 'The Kapil Sharma Show' that released in June 2016.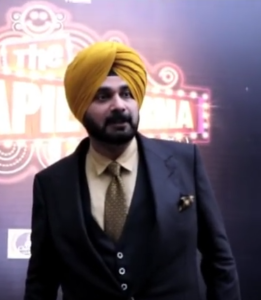 Sponsored link
Controversy
In 1988, Sidhu was arrested for attacking and murdering Gurnam Singh. It was alleged that Sidhu along with Bhupinder Singh Sadhu dragged Gurnam Singh out of his car and starting beating him up. This incident took place at the Patiala Market followed by a dispute. Although, Sidhu denied all the charges but Jaswinder Singh, the nephew of Gurnam Singh claimed to be the eye witness of the murder. In 2006, Sidhu was given a three-year imprisonment for culpable homicide not amounting to murder.
Due to the sentencing, Sidhu resigned as MP but appealed against the sentencing in the Supreme Court. The court granted  a stay on his sentencing and he was allowed to contest and win the Lok Sabha seat in Amritsar in 2007.
 Navjot Singh Sidhu – Wife, Son and Daughter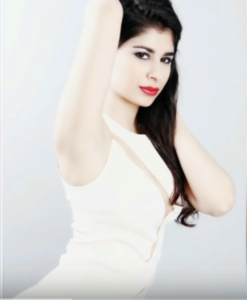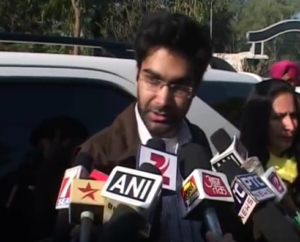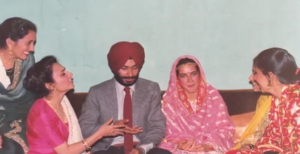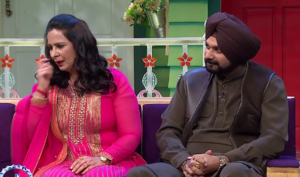 Navjot Singh Sidhu is married to Navjot Kaur Sidhu, who is currently serving as a member of Punjab Legislative Assembly. The couple is blessed with a daughter Rabia Sidhu and a son Karan Sidhu. While Karan is all set to be a lawyer, Rabia is pursuing a modelling profession.
Sidhu on quitting BJP 
After resigning from BJP as the Rajya Sabha Member on July 18, 2016 there is a rumor that the 6 foot 2 inch tall Sidhu might join the AAP and he would be promoted as the Chief Minister choice for Punjab.  Although his wife Navjot Kaur Sidhu confirmed that Sidhu's resignation won't affect her position and she is not resigning from BJP.
Navjot Singh Sidhu – Net worth and salary
It is reported that Sidhu has an estimated net worth of INR 15.30 cr.  He earns close to Rs. 9 lakhs per episode at the Kapil Sharma Show. As a cricket commentator for IPL and T-20 matches, he earns $1000 per day.  For test and 50- over cricket matches, Navjot Singh Sidhu's salary is $1500 and $2500 respectively.  He would earn Rs. 70,000 per month as a Rajya Sabha MP.
Sponsored link