Judy Sheindlin is an American TV personality, judge, author, and lawyer. More popular as Judge Judy, she has been at the helm of the reality courtroom series called 'Judge Judy' since 1996. After 14 Daytime Emmy nominations, the show finally won its first award for Outstanding Legal/Courtroom Program in 2013.
Sponsored link
Other awards and honors conferred on Sheindlin include induction into the Hall of Fame of Broadcasting & Cable‍; a star on the Walk of Fame at Hollywood; Alliance for Women in Media's Gracie Allen Tribute Award; UCD Law Society's vice presidency; and Hollywood Chamber Community Foundation's Mary Pickford Award.
Judy Sheindlin – Net Worth and Salary
With a net worth of about $200 million, the 1.55 m TV celebrity rakes in an annual salary of about $47 million as of Oct. 2013. As she works only 52 days per year, it translates into a salary of just above $900,000 per day that she works.
Early Life and Education
Judith Susan Blum was born into a Jewish family in Brooklyn New York on Oct. 21 1942 to Ethel Silverman and Murray Blum who was a dentist.
Judith did her schooling at James Madison High School in Brooklyn and later graduated majored in government with a Bachelor of Arts degree from the American University in Washington, D.C. She then attended the American University's Washington College of Law and was the only woman in her class that comprised of 126 fellow students. She finally got her Juris Doctor from New York Law School in 1965.
Judy Sheindlin – Young Pictures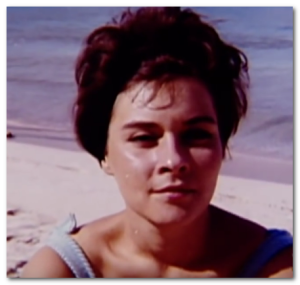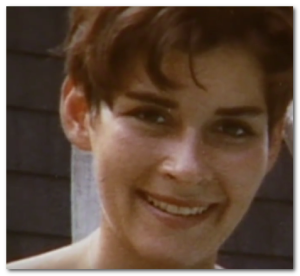 Career
After passing the New York bar exam, Judith started working for a cosmetics company as a corporate lawyer. She left the firm after 2 years and started concentration on raising her 2 children. Soon she was offered the position of a prosecutor in the New York court system's family courts where she attended to cases of domestic violence, child abuse, and juvenile crime.
The no-nonsense approach of Sheindlin attracted the attention of Ed Koch, the Mayor of New York, who then appointed her as a judge in criminal court in 1982. After 4 years, she became a supervising judge in Manhattan division's the family court. She soon gained a reputation for being a 'tough' 'harsh' judge and became known for her sharp wit and quick decision-making.
Later in 1993, Los Angeles Times published an article about Sheindlin where she was profiled as a determined woman who strived for the court system to work towards the common good of all. This led to a segment about her on '60 Minutes' on CBS, national recognition, and publication of her first book titled 'Don't Pee on My Leg and Tell Me It's Raining.' In 1996, after hearing more than 20,000 cases, Judy retired as the judge in family courts.
Judge Judy – The show
After the CBS feature and publication of her first book, Judy was given an offer to star in a reality courtroom series which she readily accepted. The syndicated court show was called 'Judge Judy' it debuted in Sep. 1996 and still airs till now. The primary aim of the series is to make people understand that they should take responsibility for their actions and encourage them to do the right thing. Experts have stated that the popularity of the show is due to the fact that it offers a fantastical view of what people want the justice system to be, without technical glitches, procedural errors, moral dilemmas or pretentious lawyers, and in a swift manner. The audience gets to see a powerful authority figure publicly humiliate wrongdoers, verdicts are rendered quickly, and there are no prolonged appeals.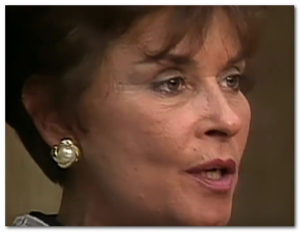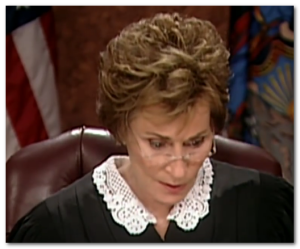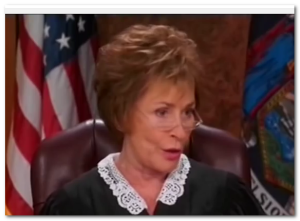 The show regularly draws an audience of about 9 to 10 million on a daily basis. In 2009-2010, the show became the first daytime show that attracted more viewers than 'The Oprah Winfrey Show,' and has since then become daytime TV's highest rated show. Judy's contract was renewed for another 3 seasons by CBS in March 2015, which means that the show will continue to air until 2019-2020.
Judy Sheindlin – Husband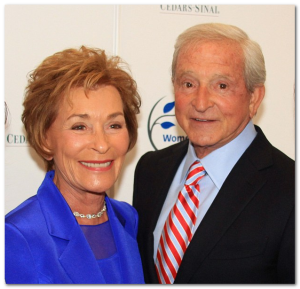 Sponsored link
Sheindlin married a juvenile court prosecutor Ronald Levy in 1964 and they had 2 children. The couple divorced after 12 years in 1976. Judy married Judge Gerald Sheindlin in 1977 and the couple had 3 children. They divorced in 1990 but married again the next year. Judy has 12 grandchildren.
Judy Sheindlin – Houses, Estates and Yachts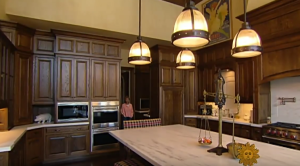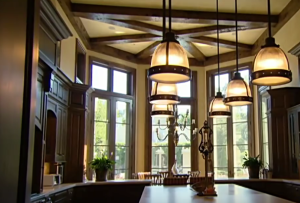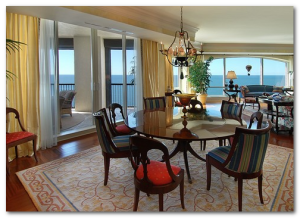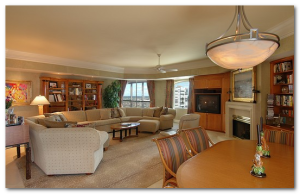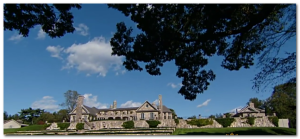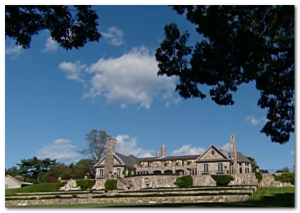 In 2013, Sheindlin purchases a plush condo complex at Montage Beverly Hills, California for nearly $11 million. The mansion is spread across about 5000 sq. foot and features 3.5 bathrooms, 5 bedrooms, 7 balconies, 4 exposures, and an underground garage with 4 dedicated parking areas.
Judy also owns many homes in varied states like New York, Connecticut, Wyoming, and Naples, Florida.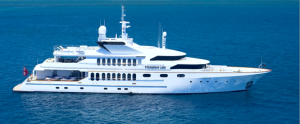 Judy owns a 152 long luxurious yacht called Triumphant Lady. It is moored in the waterways of Fort Lauderdale. It can accommodate 14 guests in five cabins.
 Trivia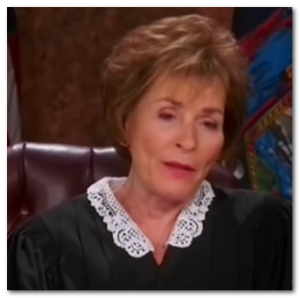 Judy fainted on the sets of 'Judge Judy' in March 2011. She had experience a mini stroke.
Sheindlin supports same sex marriage and does not like 'big government.' However, she does not want to be labelled as a conservative or a liberal.
Sheindlin conceived the new courtroom show 'Hot Bench' which premiered on CBS in Sep, 2014.
In May 2012, Sheindlin started 'Whatwouldjudysay.com' a website that shares advice, life outlooks, and personal ideas, etc. It has a forum where people can have some fun and discuss varied issues.
Judy has authored 6 books, namely, "Don't Pee on My Leg and Tell Me It's Raining"; "Beauty Fades, Dumb is Forever"; "Keep It Simple, Stupid: You're Smarter Than You Look" ; "Win or Lose by How You Choose" ; "You're Smarter Than You Look: Uncomplicating Relationships in Complicated Times" ; "What Would Judy Say? A Grown-Up Guide To Living Together With Benefits"; and "What Would Judy Say: Be the Hero of Your Own Story."
Judy is the spokesperson, director, and creator of 'Her Honor Mentoring Program,' an alliance with the main aim of strengthening and nurturing women. It acts as a platform for young women to hone their practical skills, emphasize the significance of college education, and help them realize their full potential, a rewarding profession, and a life that is full of promise.
Sponsored link