One of the biggest names in the entertainment business, director James Cameron has made some of the most ground-making commercial movies of our generation – Terminator 2 Judgment Day, Terminator, Aliens, True Lies, Titanic and Avatar. He is the man behind Hollywood's two of the highest grossing movies of all-time – Titanic and Avatar.
Sponsored link
Early Life
Cameron was born in Kapuskasing, Ontario in the year 1954. His mother Shirley worked as a nurse, while his father Phillip was an electric engineer. James studied in Stamford Collegiate School in Niagara Falls, before the family moved to California. He completed his schooling in Troy High School before enrolling in Fullerton College, where he studied physics. He dropped out of college and started working, his first job being that of a truck driver.
Career Rise
Whenever he could get time off the truck-driving job, James would write. He went to a nearby USC library and particularly read books on film technology, reading thesis by graduate students on subjets like front screen projections and optical printing. After seeing Star Wars in 1977, James Cameron became sure about what he wanted to do with his life. He read 'Screenplay' a book by Syd Field, which inspired him to write a ten-minute science-fiction short film script titled 'Xenogenesis'. He and a few similar-thinking friends raised money, had the camera, film stock and studio rented; and shot the short film in 35 mm. Cameron recalls how they had spent the first half of the day trying to understand how the camera worked and how to shoot the film from various angles.
Cameron became a production assistant on a movie called Rock and Roll High School in 1979. He was not given the credit but working on the film-set acquainted him with film-making in a more structured environment. He dabbled with low-cost productions and continued educating himself with different film making techniques. He bagged the job of an art-directed in a film called Beyond the Stars in 1980. Cameron then went on to do set-designs for movies like Escape from New York(1981) Galaxy of Terror (1981) and Android (1982).
How the idea of Terminator was born
While working as the special effects director for Piranha 2- The Spawning in 1981, in Jamaica, he along with the crew found themselves embroiled in many technical problems including bad weather. The director Ovidio was especially livid with Cameron for not getting the close-up of actress Carole Davis, for the crucial opening scene. Regaining his composure, the director asked Cameron to try getting the close-up again, the next day. But the following day was not really a good day, as the weather played truant.
Ovidio then asked Cameron to forget about the lighting and close-up and just assist him with the film shooting. The next part of the segment was being shot in Rome. When Ovidio was doing the editing, Cameron was stuck with food poisoning. He had a nightmare about an all-powerful robot hit-man sent from the future to eliminate him. This was the birth of The Terminator.
Terminator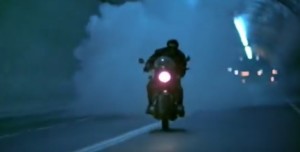 Cameron wrote the screenplay for The Terminator and was looking for a production company to buy it. He also wanted to direct the movie. While production companies were okay with buying the script, they wouldn't let a rookie director likes James make it.
One company Hemdale Pictures, however, agreed to go with the idea of letting Cameron direct the film. Gale Anne Hurd, who had worked with Cameron, decided to by the screenplay for one dollar, on the condition that Cameron would direct the movie. Hurd bcame the producer and Cameron debuted as a director. Orion Pictures distributed the film and the rest is history.
Orion Pictures was not really looking for windfall money, they would be satisfied even if the movie has lasted for a week in theaters, but Terminator ended up as a cult movie of 1984. The movie made with budget of $6.5, earned $78 million worldwide.
Aliens (1986)
Cameron was assigned to direct the sequel to Alien (1979) directed by Ridley Scott. The movie sequel Aliens (1986) had Sigourney Weaver in the memorable role of Ellen Ripley. Cameron went on record to say that he faced a lot of issues directing the film as many actor and important crew members thought of him as a poor choice for Ridley Scott. Even Terminator did not convince them, in fact; most of them had not even seen the film in the first place. The outcome was far from negative; Aliens became a huge box office success, bagging Sigourney Weaver Academy Award nomination for Best Actress in a Leading Role; as well as nomination for Best Visual Effects, Best Movie Editing, Best Original Score, Best Sound Effects and Best Art Direction.
The Abyss (1989)
The idea for The Abyss took base from oil-rig workers who come face to face with underwater creatures. The movie went over-budget at $71 million, and at that time, was one of the most expensive movies ever made. The movie was a blockbuster and critically acclaimed as well, earning $90 million.
Terminator 2: Judgment Day (1991)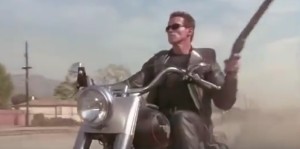 One of the most-repeatedly watched, 'still so fresh' movies of all time, Terminator 2 – Judgment Day was mooted with the idea to make a franchise out of it. Linda Hamilton reprised the role of Sarah Connor while Schwarzenegger returned as Terminator, this time as a protector rather than the destroyer. Mario Kassar of Carolco Pictures bought the rights and Tristar Pictures distributed it. The budget was an overwhelming $100 million; and released on July 3, 1991.
T2 or Terminator 2 – Judgment Day broke all previous box-office records, and earned $300 million in US and Canada, apart from $300 million in other countries. It was the highest grossing movie of 1991and won numerous Academy Awards – including Best Visual Effects, Best Makeup, Best Sound and Best Sound Editing.
True Lies (1994)
Just before Terminator was being made, Schwarzenegger asked Cameron if he would be okay to remake a French coming movie, he personally loved, called La Totale! The story revolved around a secret-spy, who according to his wife is a computer salesman. Apart battling his own comedy of errors, this agent has to also bust a terrorist threat. After Cameron expressed an interest to develop the story and direct the film, his company Lightstorm Entertainment teamed with Twentieth Century Fox to produce True Lies. Made with $115 million, this pulsating comic-action thriller made $147 million in US and $235 million worldwide.
Titanic (1997)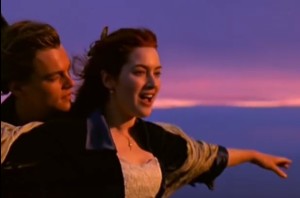 Cameron was always fascinated by the infamous sinking of the 'unsinkable' the RMS Titanic. He decided to put history on celluloid with a romantic story between two young lovers from different socio-economic backgrounds who meet on the ship. Most of the dialogue of the film was written on the research period, when James along with the crew dived to the bottom of the Atlantic and took actual footage of the ship underwater, most of which he retained in the film.
Titanic that went way above the budget at $200 million was criticized by skeptics for its needless expenditure and stretched schedules. The running time of 3 plus hours, was also criticized by a huge segment of critics. The movie released late in December 19, 1997. The prediction of cynics seemed to come true when the movie raked just $28.6 million. The second week transformed everything with an increase of nearly 23. 9 percent occupancy. Titanic soon became a Titanic hit, ruling on the number 1 spot on the box-office not just in US but in many countries including many nations across Asia for months. Even in India, where Bollywood movies usually reign, Titanic pushed the business of indigenous movies down.
Titanic became the highest grossing movie of all time, crossing the $1 billion mark only to be beaten by James Cameron's next movie 'Avatar' (2009). Titanic won 11 Oscars including The Best Film and The Best Director for him
In 2010, Titanic was released on 3-D format in April 2012 to commemorate the 100th anniversary of the momentous tragedy. The movie made more than $2.19 billion worldwide.
Avatar (2009)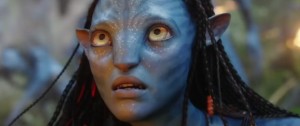 Sponsored link
James Cameron had actually written the script for Avatar in 1995 and had decided to make it after Titanic. He however pushed the film all the way back to 2009 because Cameron felt that the technology to match his vision was not ready in the 1990s and the first half of 2000. The CGI was so complex that round-the-clock post-production work pushed the release date from May to December 2009.
Avatar was the first Hollywood movie to cross $1 billion; in fact it made $2.74 million becoming the highest grossing movie of all time, even crossing Titanic. It was nominated for 9 Academy Awards. Though it missed The Best Director and Best Picture, it won awards for Best Art Director, Best Visual Effects and Best Cinematography.
James Cameron – Movie Making Style
He is a director who loves to make movies larger than life in style but keep them really simplistic when it comes to substance. Unlike other super-hero movie directors who tend to focus more on action, Cameron blends action with emotions. Along with stupefying action scenes, he creates a huge impact with the old-fashioned emotional story-telling as is evident in the climax scene of Terminator 2, the romantic sequences of Terminator and Avatar.
The Titanic-romantic pose stands as a pinnacle of romance in contemporary cinema. One of the fabulous elements in this very scene as you can see from these picture is attention to detail in terms of natural lighting. The lesson and the firing that Cameron got when he failed to get the right kind of lighting for Piranhas 2 helped him get the best out of him. The attention to detail and the scintillating backdrop replete with natural lighting is the hallmark of his cinema.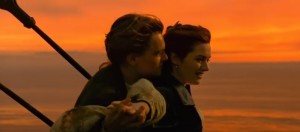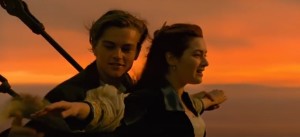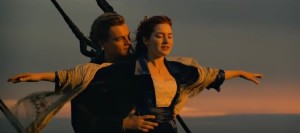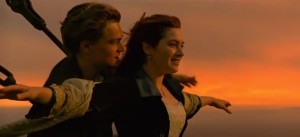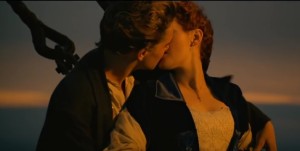 Reputation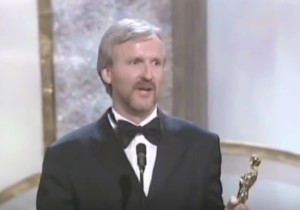 James Cameron is known to be a strict disciplinarian, to the point of being dictatorial and temperamental. Kate Winslet even said that she wouldn't work in his movies, unless she has loads of money.
James Horner, who immortalized Titanic with his sound-track, stopped collaborating with him, after Aliens; before they became friends and teamed up again for Titanic and Avatar. According to James, he was planning a lavish musical score with James Horner, before he died in an unfortunate plane crash on June 22, 2015.
Actors like Sigourney Weaver have praised Cameron's perfectionist mindset and says that he really cares for his films and unlike many directors. She said that he wouldn't mind if his actors did not risk their limb and life for the movie, because even he does the same thing.
James Cameron – wife and children
James Cameron has married five times. His marriage with Sharon Williams lasted from 1978 to 1984. The marriage with Gale Hurd lasted from 1985 to 1989, and with director Kathryn Bigelow from 1989 to 1991. He dated Linda Hamilton from 1991 and married her in 1997. The couple announced their divorce few days after Cameron's Titanic Oscar celebration. Hilton and Cameron have a daughter Josephine, born in 1993.
Cameron's present wife is Suzy Amis, whom he married in 2000. Cameron later stated that the reason for divorce was not just Cameron's workaholic attitude but his affair with Suzy Amis, who played the role of Lizzy Calvert in Titanic. Cameron has a son and two daughters from Amis.
James Cameron – House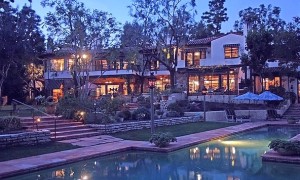 James Cameron has a house in US, it is a sprawling 8272 square-feet house in Malibu. The palatial home has 6 bedrooms and 7 bathrooms. The house has a huge indoor cinema, garden, courtyard, a guest house, swimming pool, tennis and gourmet kitchen.
The director prefers to live in the idyllic surroundings of New Zealand. In 2012, he bought an island home, on a piece of land near Lake Pounoi in North New Zealand. He coughed up $16 million to buy 2500 acres of farm-land.

James Cameron – Net Worth
His net worth is $900 million. In 2010, he was the richest entertainer thanks to Avatar ruling the box-office, where he earned $250 million.
Sponsored link