Heather Star Childers is a popular news and broadcast journalist, correspondent and television host of American origin who is best known as one of the one prominent faces of the Fox network where she appears as the co-anchor of the 'Happening Now' program that airs on the Fox News Channel. Childers previously appeared as the anchor of the popular news program 'America's News Headquarters' that aired on FNC from August 2011. She also serves in the capacity of a rotating anchor along-side co-anchor Heather Nauert on the network's most watched program 'Fox and Friends'.
Sponsored link
Childers is known as one of the most prominent figures in the news and broadcast industry. She began her career in the field in the year 1992 and has since been bestowed with innumerable honours, felicitations and awards. Childers was honoured by the National Academy of Television Journalists with a Best Female News Anchor award, who also presented her with a Reader's Choice Award for Best Documentary. She has been felicitated twice by The Albany Herald that pronounced her the winner of Best Newscast and Best Anchor. She also holds a Best Female News Anchor award from the Golden Viddy Jury.
Early Life and Education
Childers was born in the city of Charlotte in North Carolina State on the 7th of January 1969 as the only daughter of her parents who raised her in her birth city. Childers grew up in an upper-middle class family.  She has not disclosed any information about her early life. She is of White ethnicity and was raised as a Christian.
Childers studied at the Sharon Elementary School located Charlotte, North Carolina's Fox croft area. She later enrolled into Myers Park High School, completing her graduation in 1987. Although Childers first enrolled into University of North Carolina, Charlotte, she later opted to transfer to the University's Chapel Hill location and went on to earn an undergraduate degree in English.
Career Rise
Childers embarked upon her career in journalism as a news producer and reporter in 1992 when she was hired by WCNC-TV, an NBC affiliate in her native of Charlotte. Childers then took a break to enrol into the local, Miss Charlotte-Mecklenburg beauty pageant and won the crown. She was chosen as the city 's representative at the national Miss North Carolina beauty pageant where she finished as a preliminary round winner. In 1995, Childers resumed her media career, serving with WFXL, a Fox affiliate in the city of Albany in Georgia as a news director. She served as a news anchor at the ABC affiliate WLOS-TV based in Asheville City, North Carolina where she spent eight years of her career.
Sponsored link
Childers started gaining national recognition when she landed the position of a general assignment reporter at the national Fox network. She later claimed that serving at Fox was her "Dream Job", since she nurtured the ambition to work at the network from the beginning of her career. By August 2011, Childers started serving as a studio reporter when she was named the anchor of the program 'America's News Headquarters', with colleague Patricia Stark serving as one of her several co-anchors. As of 2017, Childers appears as a rotating co-host on the network's most watched program 'Fox and Friends' with Heather Nauert serving as her co-anchor. She also serves as the co-host of 'Happening Now' on FNC.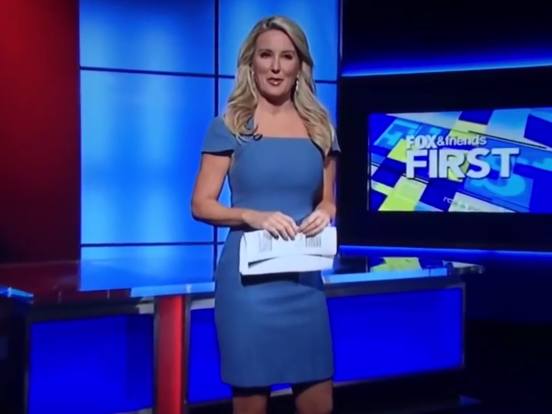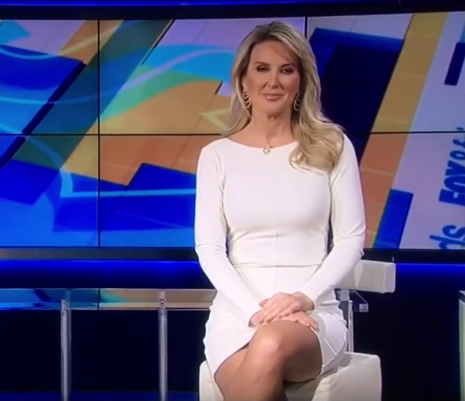 Boyfriend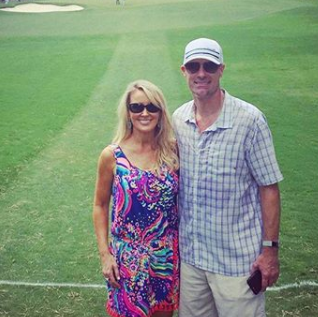 Childers met her boyfriend Rick Carlson when the duo was introduced to one another by their mutual friends several years ago. The couple have now been dating for many years. Although the two were speculated to be romantically involved for several years by the media, Childers acknowledged their relationship publicly only in January 2017.
Trivia
At the age of 16, Childers was involved in a road accident which caused several facial injuries after she crashed her 1964 Chevrolet Corvair car into a tree. She underwent reconstructive oral and facial surgeries for several years to treat the injuries.
Heather Childers – Salary and Net Worth
he has an estimated net worth of approximately $3.5 Million. Her salary is an approximate $500,000
Sponsored link