Gwyneth Kate Paltrow is a famous American actress who has also established herself as a singer and a food author. Paltrow started her career in 1989, debuting with the TV show 'High', and made her film debut with 'Shout' in 1991, but became a household name only with the 1995 thriller film 'Seven' as well as the 1996 period drama 'Emma'.
Sponsored link
Paltrow received world-wide recognition when she started in the 1998 hit film 'Shakespeare in Love' for which she won both Academy and Golden Globe Award in the category of Best Actress. Some of her most notable films include 'The Talented Mr. Ripley' in 1999, 'The Royal Tenenbaums' and 'Shallow Hal' in 2001, 'Proof' in 2005 and her long-running role of 'Pepper Potts', a marvel-comics character that is the female lead in the Iron Man Movies franchise. Paltrow has portrayed the character from 2008-2013 and is set to reprise the character with 2017's 'Spider-Man: Homecoming'.
Early life and Education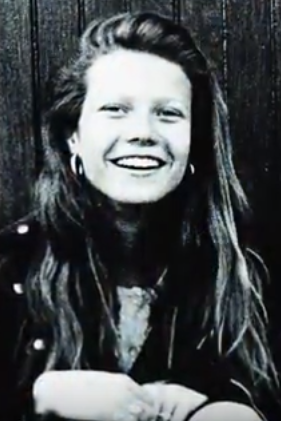 Paltrow was born on 27 September 1972, in Los Angeles, California to Blythe Danner, an actress and Bruce Paltrow, a film producer and director. Paltrow's family has been in the entertainment business for decades and her younger brother, Jake Paltrow is also an established director and screen writer.
Paltrow was raised in the city of Santa Monica and attended Crossroads School. She was also a student at a private girl's school named Spence School in New York City. She enrolled for a degree in anthropology at Santa Barbara's University of California but dropped out to pursue a career in acting. At the age of 15, Paltrow went to Talavera de la Reina in Spain, as an exchange student, where she learnt to speak Spanish.
Career Rise
Although Platrow had been active since 1989, she found recognition only in 1995 with the thriller film 'Seven' which became an instant hit and received a satellite award nomination for her role as Brad Pitt's wife. The following year, she essayed the title role based on Jane Austen's novel 'Emma' where she worked with Alan Cumming, Ewan McGregor, Toni Collette and Jeremy Northam. In 1998, Paltrow featured in the romantic comedy film 'Sliding Doors' and a film adaptation of Charles Dickens' 'Great Expectations' appearing opposite Ethan Hawke and Robert De Niro. Paltrow received critical and commercial success for her portrayal of Marge Sherwood in 'The Talented Mr. Ripley' in 1999, Margot Tenenbaum in 'The Royal Tenenbaums' in 2001 and Catherine Llewellyn in 'Proof' in 2005.
Sponsored link
Platrow was felicitated with an Academy Award and a Golden Globe award for Best actress in John Madden's 1998 romantic period drama 'Shakespeare in Love', in which she portrayed the character of Viola De Lesseps. She has essayed the character of Virginia "Pepper" Potts in all the Iron Man movies since 2008 and is set to reprise the character in 'Spider-Man: Homecoming' later in 2017. Paltrow has been the face of the luxury brands Estée Lauder's Pleasures perfume and Coach for a long time now.
Husband, Children and Ex-Boyfriends

Paltrow was previously engaged to actor Brad Pitt, with whom she was in a relationship from 1994-1997, but she called it off citing she was not ready to be married. She was later involved with actor Ben Affleck with whom she was in an on-off relationship for three years from 1997 to 2000.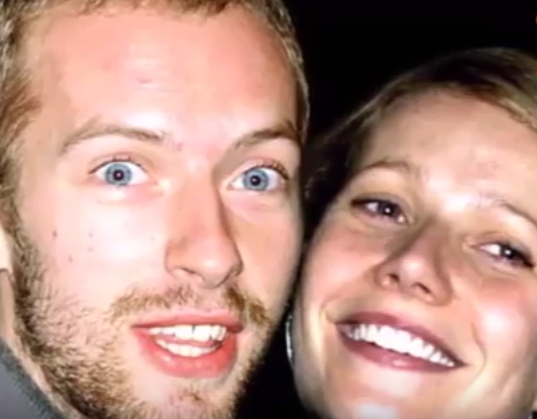 Paltrow met Chris Martin, an English musician and lead singer of 'Coldplay', the British Band in October 2002 and married him in December 2003.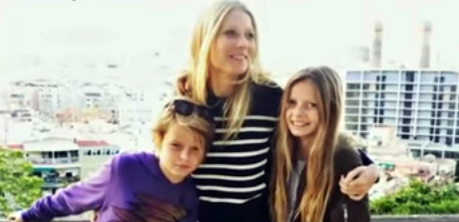 Together, they have, a daughter, Apple Blythe Alison Martin, born in 2004 and a son, Moses Bruce Anthony Martin born in 2006. Paltrow divorced Martin in April 2015. Although Paltrow was raised in a Christian and Jewish household, she converted to Judaism in 2014.
Gwyneth Paltrow – Net Worth
As of 2017, Paltrow has an estimated net worth of approximately $60 Million.
Sponsored link