Giovani Benitez is a popular American news anchor and TV journalist for ABC News. He has been a part of popular programs like Good Morning America, Nightline and World News Tonight.
Sponsored link
The prolific news anchor was born in Miami, Florida on October 29, 1985. He has Cuban ancestry. He studied in Miami Coral Park High School and graduated from Florida International University with Bachelor of Arts degree.
Career Rise
Benitez began his TV career with WFOR , where he covered stories on corruption and Medicare fraud. WFOR is a CBS owned station based in Miami. While working on the job, he covered the 2012 Preesidential Election and also worked on the Trayvon Martin case.
His first job-on air was on radio, in a show called 'Into Tomorrow with Dave Graveline'. One of his biggest achievements or a first of sorts, is the covering a TV story comprehensively with an iPhone, back in 2009. In 2010, he covered Haiti earthquake, where he focused on relief efforts. He was also instrumental in helping many evacuees go to safer places.
Benitez joined ABC News in 2013, where he covered major news like Boston Marathon bombing, the eight-day stand-off in the Alabama child-hostage situation and many other snow storm-related news in the winter of that year.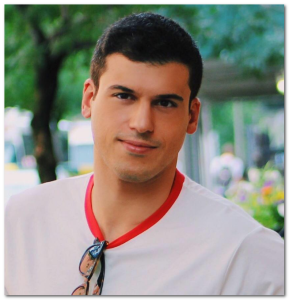 Giovani Benitez is known to be exceptionally hardworking and is an eight-time nominee for regional Emmy Awards, out of which he has won two of them. His groundbreaking coverage where he investigated reported police brutality that resulted in two Miami police officers being suspended, won him lot of accolades.
Sponsored link
Gio Benitez – Boyfriend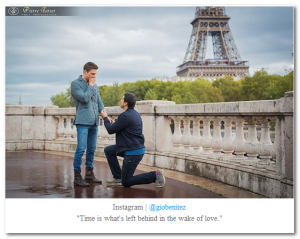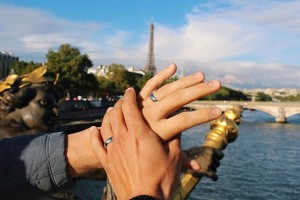 He got engaged to his boyfriend Tommy DiDario on September 18, 2015. He announced the engagement on Instagram where he shared photos of him proposing him in front of the Eiffel Tower in Paris.
On April 17, 2016, the two got married in Miami, the wedding was celebrated with family and close friends.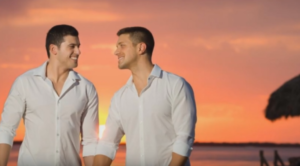 Gio Benitez – Net Worth
His net worth is $3.5 million per year. His annual salary is an estimated $750,000.
Sponsored link