George Stephanopoulos works for ABC News as the chief anchor and the chief political correspondent. Other duties that Stephanopoulos has at ABC include hosting This Week, a Sunday morning show, co-anchoring Good Morning America and fill-in anchoring ABC News Tonight with David Muir. Stephanopoulos also sits on the Council on Foreign Relations as a member. George Stephanopoulos is also The Next Generation Initiative's founding member. Next Generation is an initiative whose goal is to increase the involvement of students in public affairs.
Sponsored link
Early Childhood
George Stephanopoulos was born to Robert George Stephanopoulos and Nickolitsa Gloria in Fall River, Massachusetts. His two parents are both of Greek heritage. Robert George Stephanopoulos is a priest of the Greek Orthodox church and is the Archdiocesan Cathedral of the Holy Trinity Dean Emertitus. Nickolitsa Gloria on the other hand has previously worked for the Greek Orthodox Archdiocese of America as its national news service director. During his youth Stephanopoulos became an adherent of the Greek Orthodox faith and at one time harboured ambitions of becoming a Greek Orthodox priest.
The Stephanopoulos family lived for some time in Purchase, New York before they relocated to Cleveland, Ohio. Stephanopoulos attended high school in Cleveland's Pepper Pike area at Orange High School. One of his favourite activities in high school was wrestling on a competitive level.
Career
George Stephanopoulos graduated from Columbia University in 1982 with a B.A. in political science. He was his class' salutatorian which earned him a Harry S. Truman Scholarship. Besides excelling in academics Stephanopoulos was a sportscaster for Columbia University's radio station, WKCR-FM.
After Columbia Stephanopoulos became an aide to Ed Feighan, Cleveland's congressman with a view to proceeding to law school later. However for his graduate studies Stephanopoulos went as a Rhodes Scholar to Balliol College, Oxford to pursue a masters degree in theology. He graduated in 1984.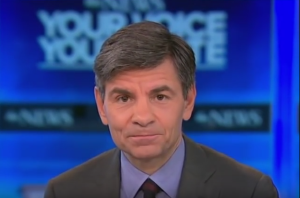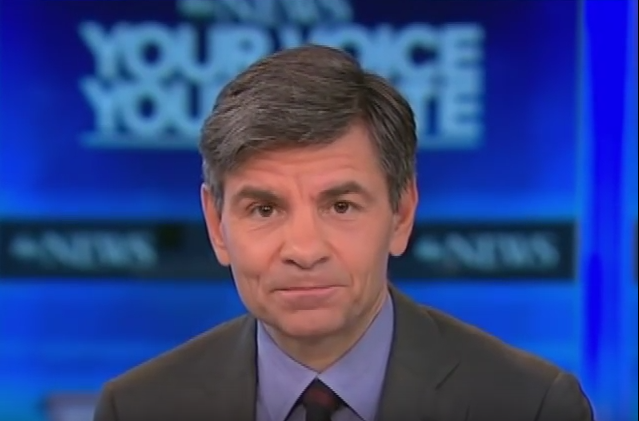 Sponsored link
Stephanopoulos then joined the presidential campaign of Michael Dukakis in 1988 which was unsuccessful. George Stephanopoulos then went on to work for majority leader of the US House of Representatives, Dick Gephardt before joining the 1992 Bill Clinton US presidential campaign. Though he was not the official White House Press Secretary, he came to be seen as the de facto press secretary. After some missteps in this role he got new duties as Senior Advisor on Policy and Strategy. His time with the Clinton administration came to an end when he resigned following Bill Clinton's re-election in 1996.
After his White House career, George Stephanopoulos then joined ABC where he analysed politics for ABC News besides serving as a correspondent for Good Morning America, World News Tonight and This Week. He started hosting This Week in 2002. In 2005 he became Chief Washington Correspondent for ABC News. More duties were to follow with George Stephanopoulos becoming co-anchor on Good Morning America in 2009 and eventually being named ABC's Chief Anchor in 2014.

Wife and children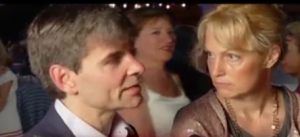 The 1.69 meter  tall George Stephanopoulos is married to Alexandra Wentworth. The couple has two children – Harper Andrea Stephanopoulos and Elliott Anastasia Stephanopoulos. Alexandra Wentwoth is a writer, comedienne and an actress. The George Stephanopoulos family resides in Manhattan.
George Stephanopoulos –Net Worth and Salary
George Stephanopoulos annual salary is $8 million. His net worth is $18 million.
Sponsored link