Gayle King is an American journalist and renowned anchor currently working as the editor-at-large for The Oprah Magazine 'O,' and as the co-host of the show 'CBS This Morning.'
Sponsored link
Early Life and Career
King was born on December 28 1954, Chevy Chase, Maryland, to a homemaker and an electrical engineer. Her father's work took the family all over the globe, including turkey, where Gayle spent many childhood years. In Turkey, she studied at the American school. After returning to the US, the family settled in Maryland. Gayle then enrolled at the University of Maryland and graduated in 1979 with degrees, i.e., one in sociology and the other in psychology.
King career started as a weekend anchor and reporter for WDAF-TV based out of Kansas City, Missouri. She then moved to Hartford, CT, and began working as a new anchor at WFSB. She remained at the station for 18 years. During this period, she lived for some time in Glastonbury, Connecticut.
In 1991, she was the co-host of a daytime talk show called 'Cover to Cover' along with Robin Wagner. It was telecast on NBC. The show however ran for only 13 weeks and subsequently got cancelled due to low ratings. In 1997, she began hosting 'The Gayle King Show' a syndicated talk show. It also got cancelled because of low ratings after one season.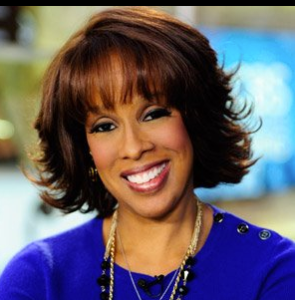 Sponsored link
In 1999, Gayle was appointed as the editor of O, The Oprah Magazine. She also served as a special correspondent for 'Good Morning America' and 'The Oprah Winfrey Show.' She also played a major role in the creation and planning of the "Legends Weekend." In 2006, she started hosting 'The Gayle King Show' that was broadcast on XM Satellite Radio. Later, in 2011, she became the host of another program, also called The Gayle King Show, which aired on the Oprah Winfrey Network/OWN. In November 2011, Gayle signed a contract with CBS and began co-hosting the show 'This Morning' the following January. Consequently, The Gayle King Show can cancelled.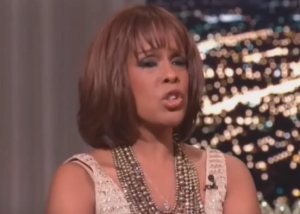 Personal Life and Trivia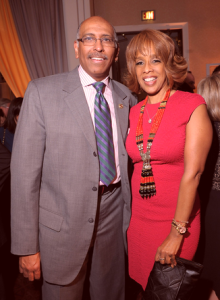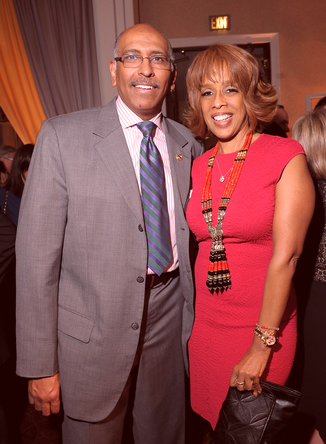 King married Bill Bumpus in 1982. He was a lawyer and the assistant attorney general in CT. The couple divorced in 1993. They have 2 children, a son named William and a daughter named Kirby. Oprah Winfrey is their godmother.
The friendship between Oprah Winfrey and King is well known. They have been friends since 1976. She is also a pal of Howard Stern, despite Winfrey and Stern being critical of each other.The 5' 10" tall beauty is best friends with the media mogul Oprah Winfrey.
Gayle King -Net Worth
King's net worth is around $20 million. Her salary is an estimated $3 million annually.
Sponsored link