Gabe Logan Newell is an American businessman, better known as the managing director and co-founder of Valve Corporation, a privately owned video game online distribution and development company. He is one of the most synonymous and popular people in the world of Western PC gaming.As of 2012, Forbes has estimated Newell's net worth to be in the region of $1.5 billion. It has currently dropped to about $1.1 billion. He features in the list of top 1000 billionaires in the world.
Sponsored link
Located in Bellevue, WA, Valve Corporation was co-founded by Newellby using the money earned as a software developer at Microsoft as well as by cashing his stockholding of the software giant. His partners were Mike Harrington, another Microsoft employee, and Michael Abrash, a former Microsoft employee who left the company and joined id Software to work on developing the PC game 'Quake.'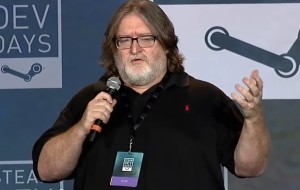 The video game company opened up to public knowledge with the launch of the science-fiction game Half-Life in 1998. Since then, the multiple-award winning game has won over 50 'game of the year' trophies. Other popular games developed by Valve are Portal and Left 4 Dead. The company is also associated with Steam, an online digital game distribution platform where a user base of more than 75 million gamers can purchase software from publishers and developers. The approximate total worth of the company is said to be around $3 billion.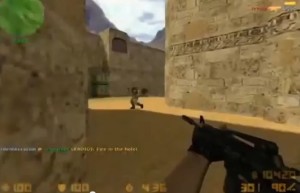 Gabe Newell featured in Forbes' list of 'A Name You Should Know' in Dec. 2010, particularly for the work that he had done on Steam with regards to having numerous major developers and partnerships.He was also a recipient of the BAFTA Fellowship Award in 2013.
Gabe Newell – Wife, Children (Personal Life)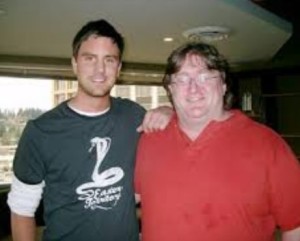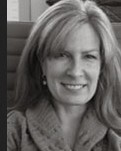 Newell is married to Lisa Mennet and they have 2 children.The family man is quite a reclusive person and not much is known about his personal life. It is not known whether he owns fancy private jets, luxurious yachts, or a fleet of super cars. He however has a posh, renovated oceanfront villa at Long Beach Peninsula, where he often spends his vacations with his family. The beach house is spread across 3 acres and offers stunning views of rolling sand dunes, picturesque landscape, and tranquil blue ocean waters.
Newell has stated that he wants to be accepted by the general public as a 'benevolent elder statesman' in the world of gaming. He recalls that people tend to hug him whenever they come across him. He was with his children in public when such an incident occurred for the first time. His children were cool with the gesture and encouraged him to 'roll with it.' Gabe considers himself to be a non-hugging person, but he has learnt to live with this aspect of his fame. He has said that the process of customer interaction is an ongoing learning process for him.
Sponsored link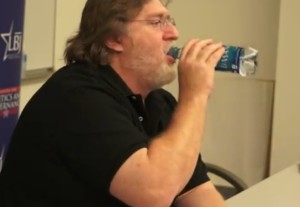 Newell enjoys playing varied games such as Doom, Super Mario 64, and Star Trek on a Burroughs mainframe computer. It was Doom which made him realize that video games were going to the main sources of entertainment in the future, while Super Mario 64 gave him the belief that video games were also a form of creativity and art.He is known by his nickname 'Gaben' in the gaming community. 'Gaben' is his official email address.
Newell was a patient of Fuchs' dystrophy, a corneal condition which is present from birth. The disorder was corrected via 2 corneal transplants carried out in 2006 and the next year. Gabe is politically inclined towards the Democratic Party and is one of its financial supporters.
The Work Life of Gabe Newell
Newell is another one of those school dropouts who went on to become billionaires. After attending Harvard University for 3 years, Gabe dropped out and joined Microsoft Corporation.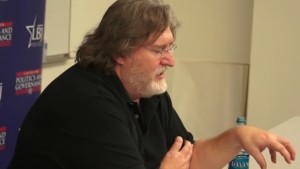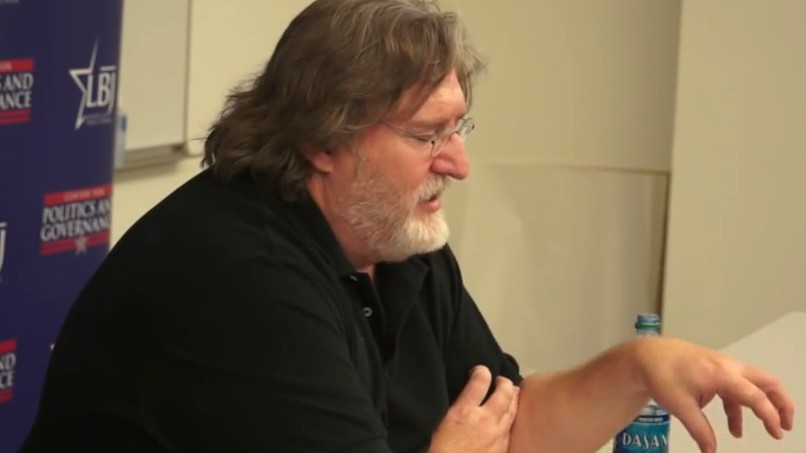 Newell was instrumental in helping develop the initial versions of the Windows OS software. He has stated that he was 'a software producer on the first 3 releases/versions of Windows.' His job at Microsoft is what eventually earned him millions as well as stock options as remuneration. After creating software for Microsoft for nearly 13 years, the 'Microsoft Millionaire' left the company in 1996 and started in own venture, Valve Corporation. Newell has stated that his inspiration to go on his own came from the success of Michael Abrash with Quake. Valve is currently a global firm with more than 300 employees worldwide and a total equity worth in the region of $2.5 to $3 billion.
Newell was openly against the development of his software for console, particularly the PS3. He stated in 2007 that it was a disaster on several levels and a waste of time. However in 2010, Gabe featured on the stage during Sony's keynote address. He articulated about the open nature of PS3 platform and also announced the launch of the PS3 console version of Portal 2, which along with the support of Steamworks would eventually become the topmost version for the gaming console.
Gabe Newell House – Pictures
Here are the pictures of the billionaire's beach house at Long Beach Peninsula,  with an amazing landscape around it.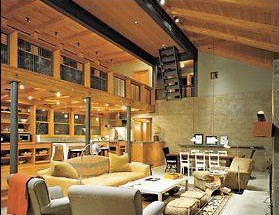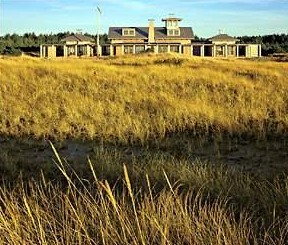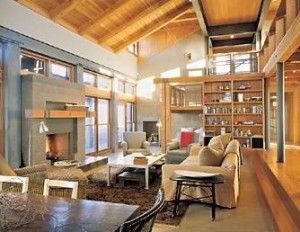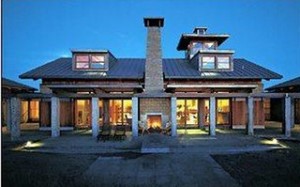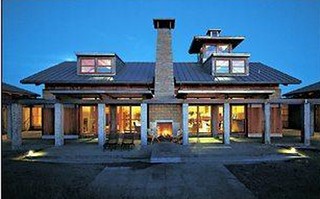 Sponsored link