Ernie Els or more precisely Theodore Ernest "Ernie" Els is a popular South African professional golfer.  The former World No 1 earned the name of "The Big Easy" due to his tall figure and spectacular golf swings.  Owing to his exemplary talent, he has been successful is gaining 67 career victories which includes the "The US Open "and "The Open Championship". He is also one of the six golfers in the world who have won the US Open and Open Championship twice. Apart from being a professional golfer, he has a golf course designing business and a charitable trust to extend support to aspiring golfers from the underprivileged strata of society. He also runs a successful wine making business. Also, Els has been a part of the "Golf Digest" by writing instructional columns on golf for several years.
Sponsored link
Early Life and Background
Ernie Els was born on October 17, 1969 in Johannesburg, South Africa. His father, Neels , was a  trucking executive. He has an elder brother named Dirk. Els spent his childhood in Kempton Park in Johannesburg where he stared to learn golf from his father at the tender age of 8. He was also deeply involved in other sports as well like the tennis, cricket, rugby and so on. He proved his talent in tennis and won the "Eastern Transvaal Junior Championships" at the age of 13. By the time he reached the age 14, Els decided to focus on golf.
Career Achievements

In the year 1984, Els Ernie won Junior World Golf Championships and rose to prominence. Thereafter, he won the "South African Amateur Championship" and became the youngest ever player to win the event breaking the record of Gary Player. He started his professional golf career in the year 1989. He recorded his first professional win in the year 1991 in the "Southern Africa Tour" which is currently known as "the Sunshine Tour".  He recorded his first win outside South Africa at the "Dunlop Phoenix" which was held in Japan. In his glorious career, Ernie Els has won almost all major titles which includes U.S Open (1994 and 1997) and The Open Championship (2002 and 2012). Apart from this he has also shown spectacular performance in various tournaments such as Masters Tournament, PGA Championship and many more. Ernie always advocated playing golf across the globe. He is among the few golf players who played various international tournaments in Asia, Australia etc. He has also won many awards in his career which includes the World Golf Hall Of Fame ( 2011),Payne Stewart Award ( 2015) and many more.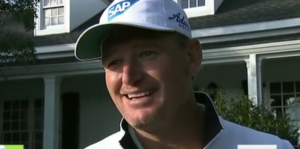 Sponsored link
The 1.98 meter tall Ernie has also designed several golf courses which includes the "Anahita Golf Course" (Mauritius),Mission Hills Golf Club (China), Whiskey Creek ( USA) and Oubaai ( South Africa).  Not only that, he has various under construction projects under his belt which includes Datai Bay Golf Club (Malaysia), Hoakalei Country Club ( Hawaii), The Els Club ( Dubai), Gardener Ross Golf and Country Estate ( South Africa), Albany (The Bahamas) and Durrat Al Bahrain Golf Course (Bahrain).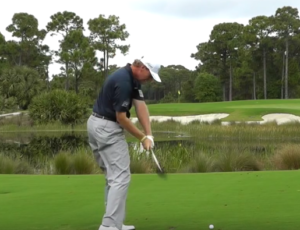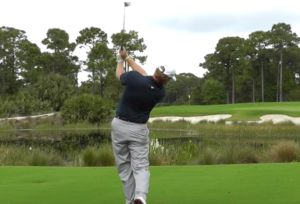 Els has also established the" Ernie Els and Fancourt Foundation" in the year 1999. The foundation aims to indentify budding golfers from the under privileged section of the society. It will also extend full support to them so that they can fulfill their dreams of becoming a successful golfer.
After his son was detected with autism, Ernie and his wife were involved in various charitable events to raise awareness on this issue.
Wife and Children

Ernie Els married  Liezl in the year 1998 in Cape Town. The couple is blessed with two kids Samantha and Ben
Ernie Els -Net worth
Ernie has a net worth of $75 million
Houses
Ernie Els along with his family resides in Wentworth in UK. Apart from this, Ernie has two other residences which are located in Goerge ,West Cape in South Africa and Jupiter, Florida in USA.
Sponsored link