Erin Jill Andrews is an American journalist, sportscaster, and TV personality currently working at Fox sports as the host of FOX College Football, and at ABC as the host of the show 'Dancing with the Stars.' Her previous work engagements include on-air commentary at the World Series, Super Bowl, and other well-known sporting events; as a contributor for ABC's show 'Good Morning America'; and as a co-host on ESPN's 'College GameDay.'
Sponsored link
Erin is currently in the news for her multi-million dollar suit against the Nashville Marriot and others for the infamous stalking and peephole secret videotaping incident.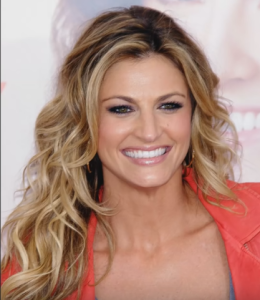 Early Life and Education
Erin was born on May 4 1978 in Lewiston, Maine to multi-Emmy award winner TV journalist Steven Andrews and Paula Andrews who worked as a teacher. The family moved to San Antonio and later to Tampa after his father began working at WFLA-TV, an NBC affiliate, as an investigative reporter.
Andrews did her schooling at Bloomingdale High School in Florida and also went to the Brandon School of Dance Arts during her growing up years. She graduated with a Bachelor's degree in telecommunications in 2000 from the University of Florida.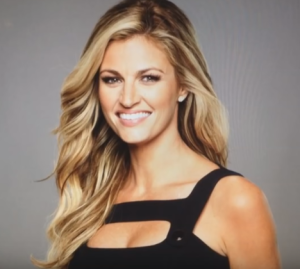 Career
Erin began her broadcasting career as a freelance reporter for Fox Sports Florida in 2000. She then worked for Sunshine Network as a reporter for Tampa Bay Lightning for a year. Later, she worked as a reporter and studio host at the Turner South network and covered the Atlanta Hawks, Atlanta Thrashers, and Atlanta Braves.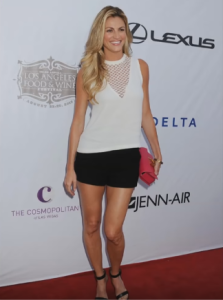 In 2004, Andrews joined ESPN and reported for the National Hockey Night and other events like Little League World Series, etc. Later, she worked as a sideline reporter for Major League Baseball and ESPN College Football Thursday Primetime and also covered the Scripps National Spelling Bee. In 2010, she appeared with partner Maksim Chmerkovskiy on Dancing with the Stars, season 10, and came third.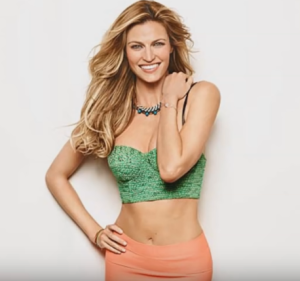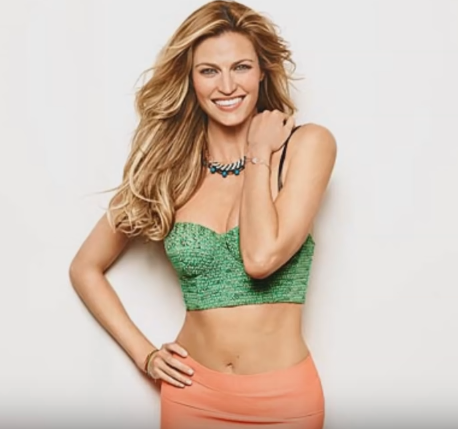 In 2012, Erin left ESPN and joined Fox Sports as the host of the network's show, Fox College Football. Her other jobs at Fox Sports include field reporting for major sporting events, contributing to Fox NFL Sunday and Fox Football Daily, and hosting the shows Fox College Football Kickoff and Fox College Saturday. In 2014, she replaced Pam Oliver at the network's lead NFL broadcasting crew as the sideline reporter. The same year, Erin became a co-host at Dancing with the Stars as a replacement for Brooke Burke-Charvet.
Sponsored link
Erin Andrews – Boyfriend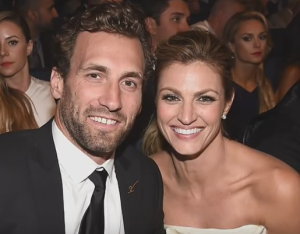 Erin is currently in a relationship with Jarret Stoll, a professional hockey player for the Minnesota Wild.
The Stalking and secret videotaping incident
In 2008, she was filmed nude by Michael David Barrett via the peephole at different hotels that she stayed at, including the Nashville Marriott and Milwaukee's Radisson Airport Hotel. One of these videos was posted online in 2009 and it went viral. Barrett was arrested, fined, and served a jail term till 2012.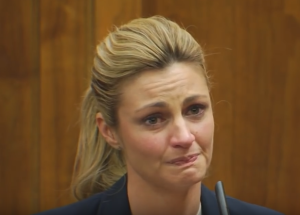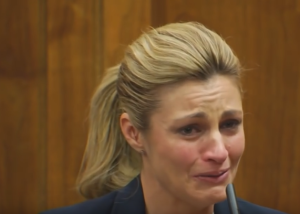 Erin has sued varied entities including Barrett, Radisson Hotels, and  Marriott International for invasion of privacy and negligence for this incident. She stated that the hotel staff gave the dates of her stay at the hotel as well as a room next to her, to Barrett. In Oct of 2015, she sued Barrett and the Nashville Marriott for $75 million.  The case began on February 2016 and ended on March 8, 2016 with the county court asking two companies that operate Nashville Marriott, Windsor Capital and West End Hotel Partners to pay $55 million as damages to Andrews, for acting in an unreasonable and negligent manner.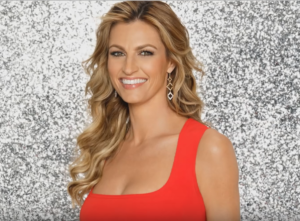 Erin Andrews – Net Worth and Salary
Andrews draws an annual salary of about $800,000 and her net worth is $59-60 million. The annual earnings comes to $1,600,000 which include $800,000 from her job as a sportcaster and journalist, $700,000 as host of Dancing with the Stars and $100,000 as endorsement payment.
The stupendous rise in Erin Andrew's net worth since March 2016, over the previous $3-$4 million is attributed to the landmark judgement by the Davidson County court at Tennessee which awarded her $55 million in damages.  In fact, the defense attorney argued in the course of the trial, that the popularity of Erin Andrews had risen since the  videotaping incident and that she was getting endorsement deals and better contracts from her employers. But the court quashed the line of defense and asked the errant companies to pay the awarded amount.
Sponsored link