Emily Erin Deschanel is an American actress and film and TV producer who is best known for her role as Dr. Temperance Brennan in the hit comedy-drama crime procedural TV series 'Bones' which has been airing on Fox since 2005. The 1.75 m tall beauty earns $250,000 per episode and has a net worth of nearly $18 million.
Sponsored link
Deschanel has been nominated for many awards for her performance in Bones, including the 2007 Teen Choice Awards, and 2006 Satellite Awards. In 2004, she was listed by Interview Magazine as one of the '6 Actresses to Watch.' In 2012, she was listed in the Hot 100 compilation by 'AfterEllen.'
Early Life, Background, and Education  
Emily Deschanel was born on 11th October 1976 to Mary Jo Deschanel/Weir an actress and renowned Oscar award nominated cinematographer Caleb Deschanel. Her father also directed movies. Her sister is songwriter, singer, musician, and actress Zooey Deschanel. Emily has Dutch, Swiss, French, Irish, and English ancestry.
Emily went to the Harvard-Westlake and Crossroads School in LA. She graduated from the Professional Actors Training Program at Boston University with a Bachelor of Fine Arts degree in Theater.
Career and Success Story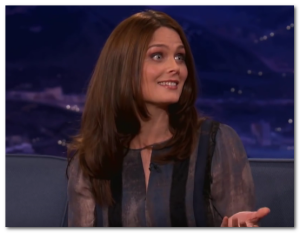 Deschanel made her acting debut in feature films in 1994 with the movie 'It Could Happen to You.' She was then noticed for her performance in 2002 in 'Rose Red.' She later appeared in well-known movies like The Alamo, Cold Mountain, Glory Road, and Spider-Man 2.
Deschanel landed the role of Bones' Dr. Temperance Brennan in 2005. He co-star David Boreanaz played the role of Seeley Booth, an FBI agent. The TV series was based on the career and novels of author and forensic anthropologist Kathy Reichs, and the premier show of the first season was telecast on Fox on 13th September, 2005. It has successfully run for 9 seasons and continues to draw in a large audience. Deschanel along with Boreanaz turned co-producers during the start of the 3rd season. They became producers when the 4th season of the show was during its middle stages.
Emily Deschanel – Causes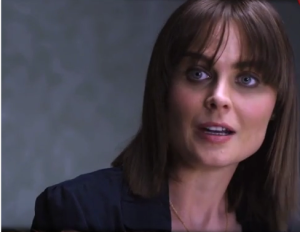 Sponsored link
Deschanel is an open supported of 7 charities/causes and 3 of them work for animal rights, i.e., PETA, Natural resources Defense Council, and Farm Sanctuary. She has also been vocal about being ecofriendly and spoken of her desire to solar power her home. Emily has also extensively worked for women's rights and children's rights and has produced numerous documentaries towards educating people about these aspects of life.
Work for animal rights: Emily has extensively campaigned for PETA, an NGO which works for the rights of every animal species, including prevention of use of animals as food, clothes, etc., or their misuse in inhumane medical experiments.

She was an associate producer for 'How I Became an Elephant,' a documentary film.
She has donated large sums of money to the 'Sea Shepherd Conservation Society' NGO which works for elimination of shark finning, illegal destruction of habitats, poaching, etc.
Deschanel was the narrator of 'My Child Is a Monkey'

Work for women's rights: Deschanel appeared in slumber party video along with Katharine McPhee, Alyson Hannigan, Minka Kelly, and Jaime King for Stand Up 2 Cancer organization. The video promoted regular screenings for breast cancer.

She has also participated in many fundraising events for this non-profit charity organization. Such funds are for cancer researches and scientists so as to find a cure for the deadly disease.

Work for children's rights and safety: Emily has done several awareness campaigns for AmberWatch Foundation, an NGO that works towards educating and correcting the ever expanding scope of family and child safety issues, especially prevention of molestation and child abduction.,
Personal Life and Trivia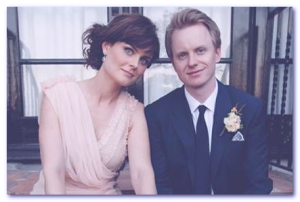 Emily Deschanel married writer and actor David Hornsby, known for his performance in "It's Always Sunny in Philadelphia," on 25th Sep 2010. The wedding was a private ceremony consisting of family and friends and was held in the region of Pacific Palisades in LA. The couple had a son, Henry Lamar Hornsby, in Sep 2011 and another son in June 2015.
Emily and David live in a house in Los Angeles which was purchased for $2.4 million in 2012.
Even though she was given a Roman Catholic upbringing, Emily does not practice the faith. She has stated herself to be an agnostic and spiritually inclined rather than religious.
Emily is vegan. She has appeared on varied videos discussing the benefits of vegetarianism and how vegan diets are good for the environment. She has also done a video for PETA wherein she advocates and encourages mothers to bring up their children as vegans.
Emily's best friend is Michaela Conlin, her co-star in the TV show Bones who plays the role of Angela Montenegro. Deschanel is also great friends with David Boreanaz and has a fantastic working relationship with him.
Sponsored link