Emilia Isabelle Euphemia Rose Clarke is a famous English actress who rose to prominence after she started starring in the popular HBO series 'Game of Thrones' in which she essays the character of Daenerys Targaryen. Clarke's portrayal of the strong and fierce Khaleesi or mother of dragons on the series has earned her world-wide fame along with critical and commercial acclaim. For her portrayal of Daenerys Targaryen, Clarke has received nominations at both Emmy Awards and Screen Actors Guild Awards.
Sponsored link
Clarke began a career in acting with her debut in 2009 when she appeared in an episode of the show 'Doctors'. She made her silver screen debut in 2012 with the movie 'Spike Island'.
Early Life and Education
Clarke was born to Jennifer "Jenny" Clarke and her husband, on 23 October 1986 in London City, England, United Kingdom. She was raised by her parents in Berkshire where he mother served on the board of directors of The Anima Foundation while her father had a career as a sound engineer. Clarke has one sibling; an older brother. Clarke developed a passion for acting when she was just three years old, when she accompanied her father while he worked as a sound engineer on the musical show 'Boat'.
Clarke studied at the Rye St Antony School, Headington, Oxford in the early years of her life. She then attended the St. Edward's School in Oxford from where she completed her secondary school education and graduated in 2005. Clarke studied acting at the prestigious Drama Centre London from where she graduated in 2009.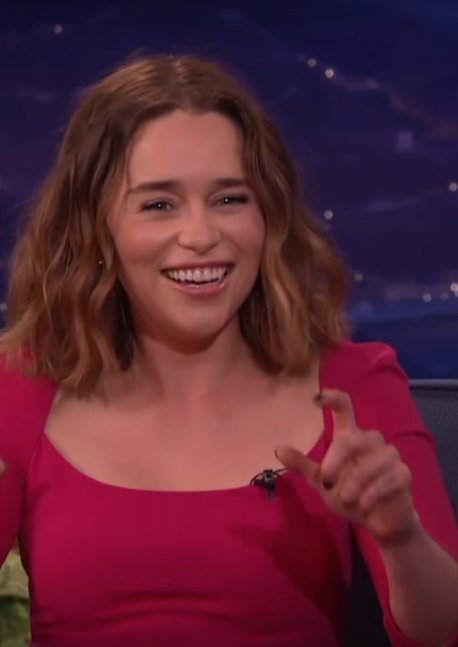 Career Rise
Clarke debuted on the small screen in 2009 after she was cast in an episode of the popular British soap opera 'Doctors'. Her next role was on the SyFy network film 'Triassic Attack, portraying the role of Savannah for which she was listed in Screen International magazine's list of "UK Stars of Tomorrow". Clarke made her film debut in 2012 with the film 'Spike Island'.  Clarke started gaining international prominence in 2011, after she received her breakthrough role of Daenerys Targaryen on HBO's original series 'Game of Thrones' based on George R.R. Martin's book series 'A Song of Ice and Fire', having starred in all seven seasons of the show. While she won an EWwy Award for her work, she was nominated at the Emmy Awards in 2013, 2015 and 2016.
Sponsored link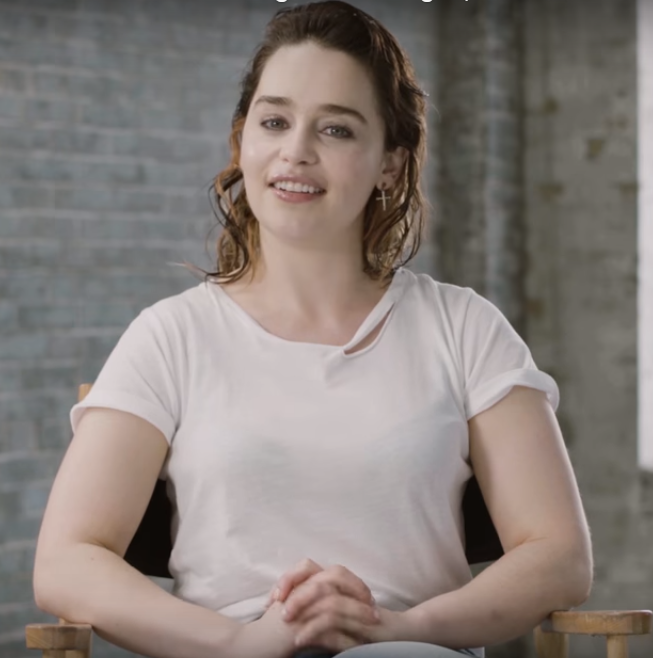 In March 2013, Clarke decided to pursue Broadway and debuted with 'Breakfast at Tiffany's', playing Holly Golightly. She starred in the 2013 film 'Don Hemmingway' in which she played the character of Evelyn Hemingway with Jude Law as her co-star. She portrayed Sarah Connor in 2015's 'Terminator Genisys' opposite Arnold Schwarzenegger and also appeared in the romance drama 'Me Before You' in 2016 and 'Voice from the Stone' in 2017. She has also lent her voice to T.V. shows including 'Futurama', 'Robot Chicken', 'Animals' etc.
Personal Life
Clarke was involved with actor Seth McFarlane in 2012 but the couple split up with six months of dating. In 2014, Clarke started dating Cory Mitchell Smith but again split up with him within a year. Her relationship with Jai Courtney also did not last long.
There are speculations that Clarke is dating Kit Harrington but the two have refused to update their relationship status for the benefit of media.
The petite 1.57 meter tall Clarke identifies as a feminist and endorses gender equality. She was voted as the world's most desirable woman by AskMen readers in 2014 and also featured on the top of the list for Esquire magazine's 'Sexiest Woman Alive' list in 2015.
Emilia Clarke – Net Worth and Salary per Game of Thrones Episode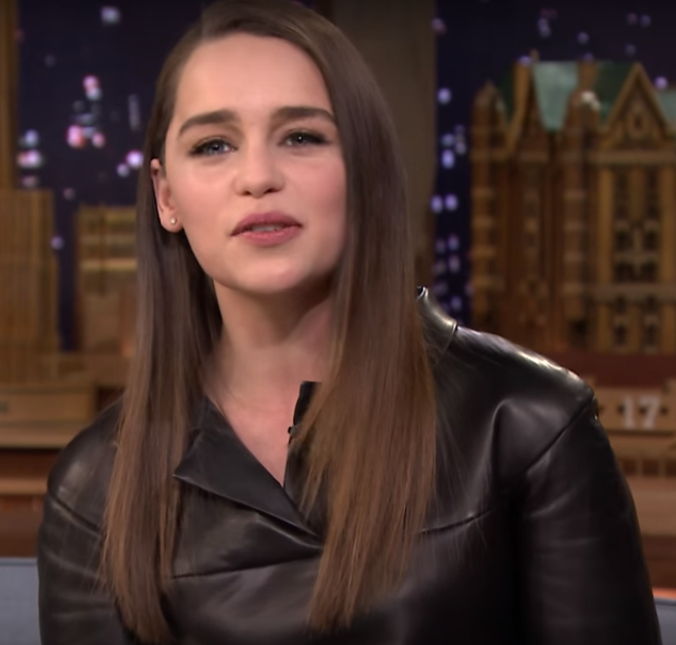 As of 2017, Clarke has an estimated net worth of approximately $34 Million She is one of the highest paid TV actors in the world, Clarke earns approximately $500,000 (£391,000) per episode for her work on 'Game of Thrones' owing to the show's massive international popularity.
Sponsored link